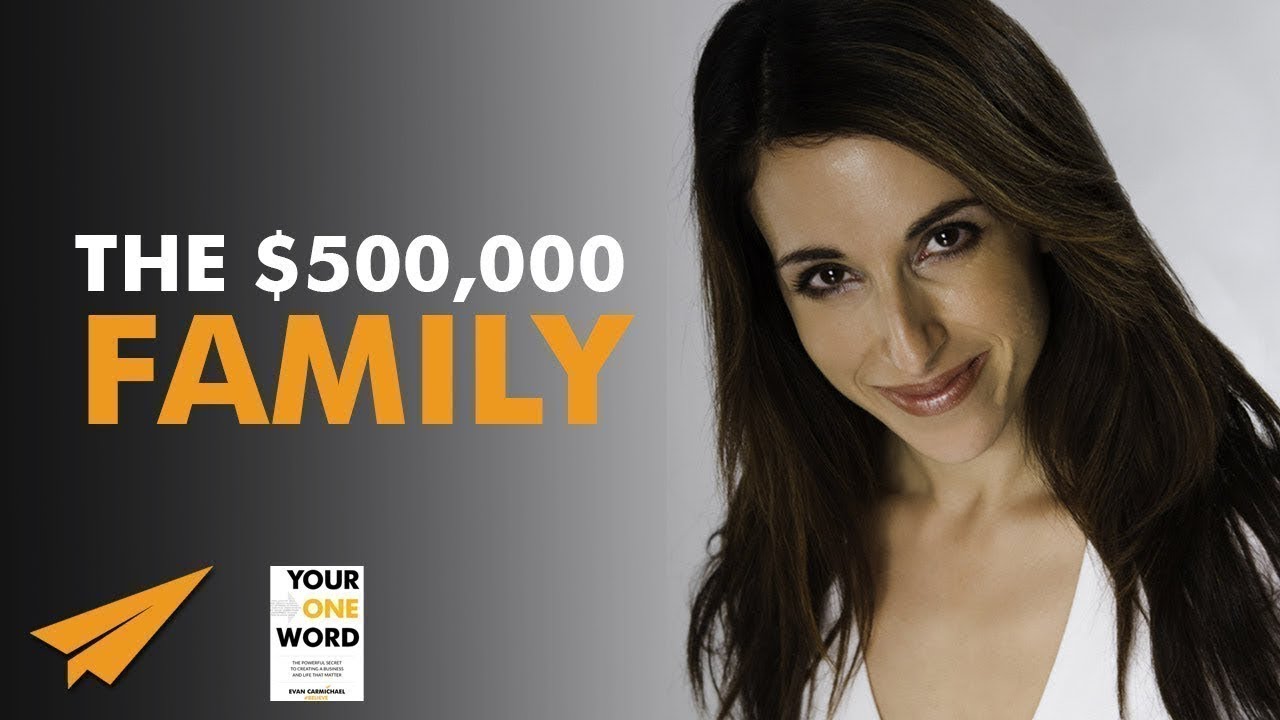 The $500,000 Family. It's not about skill level. For the most part, it's about an eagerness to help others, to be loving and make others feel comfortable; like family.
Sharon Galor, founder of Toronto Dance Salsa. When Sharon first walked into a salsa club and took to the floor, she was terrible. She was so bad that one of of the guys who asked her to dance, left her in the middle of a song. Now while that hurt, it didn't matter.
Despite her limited dancing ability, she felt at home there because she loved the people. After only a week of dancing, she had a group of new friends and instantly felt like she belonged. She had fallen in love with salsa and it's community. Meanwhile, she was on the fast track to success in her corporate HR career.
She'd been promoted every year for five years in a row, was making a fantastic salary and was considered to be a rising star at her company. But staying up until three every night dancing and waking up early to go to her real job was taking it's toll.
Then she was forced to make an impossible decision. Going out to practice every night made her a better dancer. Pretty soon, the owner of a local ballroom dance school asked her to teach for him. And then she spun off her own salsa classes as her own business.
Suddenly what she was doing for fun could be a full time opportunity but it would mean giving up her blossoming HR career. She made the decision with her heart and knew she would never be as happy as when she was dancing. She gave up her job to launch Toronto Dance Salsa.
Willing to live on a much smaller salary if it meant she'd be happy. She never anticipated that she'd go from teaching a few classes a week to building a half million dollar business with multiple locations. She simply set out to create a place where everyone is included in the fun and where everyone feels at home, like family.
And that's why her family has grown to almost 6,000 students, learning salsa each year, making TDS one of the largest salsa studios in North America. TDS makes everyone feel a part of the family with birthday dances for students and outings to salsa clubs.
They have helpers who are excited to volunteer their time so students get hands-on feedback. Helpers and staff alike are brought on based on whether they embody family, which is more important to Sharon than talent. Her students feel loved and welcome, no matter their skill, just like she felt when she started. Family is what made Sharon happy and what connects everything together for her growing business.
---
You might also like
---
More from Book Videos
---
The extraordinary way to one million dollars. If I'm able to live an extraordinary life, If I'm able to do …
Evan: How to delight customers. My goal is to delight my own family of customers. Just like my dad did …
The Honest Company Steps Up. Everyone I approached was skeptical. Even my husband, Cash, thought the idea was too big. Jessica …