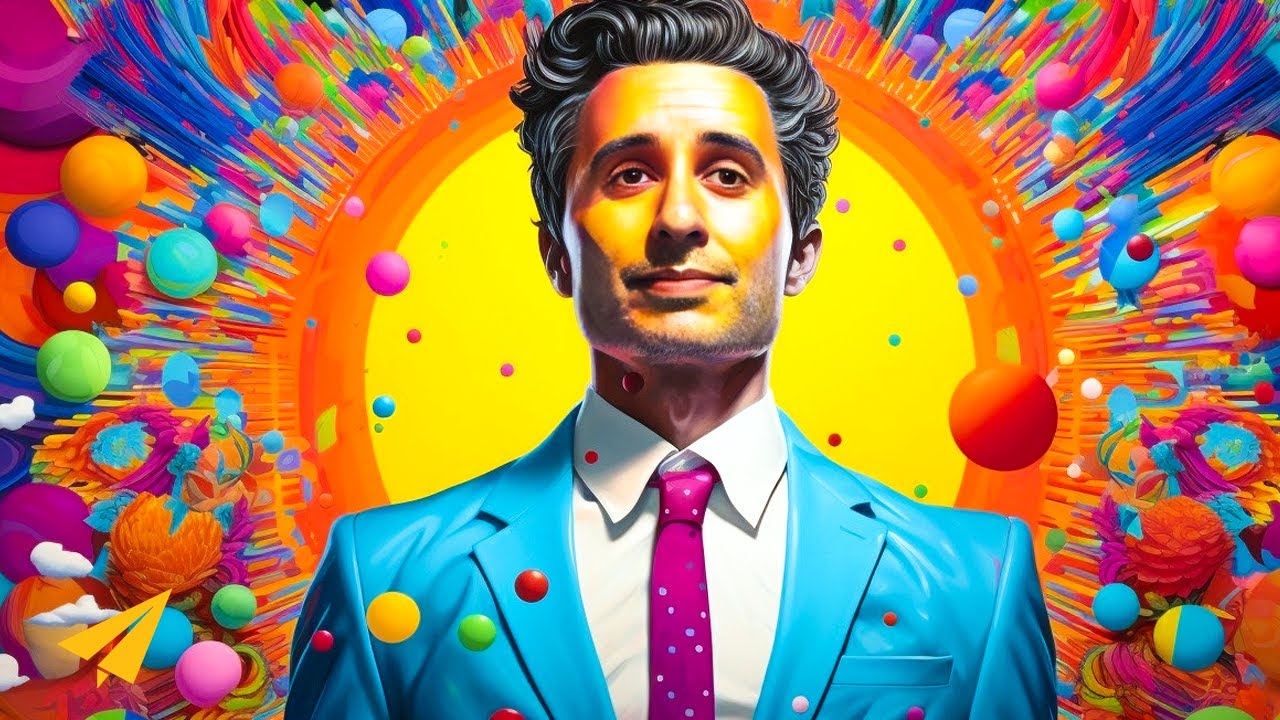 Hello Believe Nation. I am Evan Carmichael. My one word is believe and I believe that entrepreneurs will solve all the major problems of the world. So to help you on your journey, I'm going to share today the seven ways that smart people stay calm. And as always guys, as you're listening, if you here something that really resonates with you, please leave it in the comments below and put quotes around it so other people can be inspired. And the more you write it down for yourself, the more likely it's going to stick in here as well. Enjoy.
7 Ways Smart People Stay CALM
#1: Have A Schedule
Rule number on is have a schedule. One of the things that really helped me stay calm with all the things that were happening in my business, was to have a schedule and I know that there's a time for the thing that is causing an issue. And so for example, Tuesday is my YouTube day.
It's when I review all the videos from my team. It's when I answer any questions, when I do setups for collaborations, when I'm doing the research. Anything basically YouTube related except for filming, I do on a Tuesday. And so whenever I get emails during the week, I get questions, I get proposals, I get ideas.
I review a video that then spawns another creation. I have a place. I put it in my folder and I know on Tuesday, I'm going to have time to go and do it and I think often times, when we don't have time to figure it out and we try to rush to solve it, it creates chaos, it creates stress, but knowing that you have a place in your calendar to be able to do it, for me at least, creates a great sense of calm.
#2 Create A No-Crisis Business.
Number two is create a no-crisis business. This is a huge thing I'm a fan of as an entrepreneur. I hate having to deal with crisis, crisises. Crises? I hate having to deal with crises in the moment. I hate having a crisis business and so it's the reason why I don't use the phone. Because what happens when you have a phone? People call you. People call you with what they think is an emergency but it's really they're use for your time, right?
It's their agenda for your time instead of you saying I'm protecting my time and I'm focusing on the things that really matter to me. And so, sometimes this means you have to fire clients. You know, if I look at my main business, most brands who approach me with a deal, I don't work with. Some of them just have the wrong intentions, but some of them are just too needy. If you need me to be on call 24-7 for your project to be a success, we're not going to work well together.
That deal is not going to happen. Because I want to create a no-crisis business and sometimes that means you lose opportunities. Sometimes that means that I will miss media opportunities as an example because the reporter's on a tight deadline and needs an answer by 4:00 today and I didn't even get the email until two o'clock the next day.
Sometimes, that happens but you have to be willing to let go of the good to go for the great. I'm using that time with intention to focus on big, most important projects for my company, as opposed to only dealing with little fire after little fire, after little fire. So as much as possible, create a no-crisis business.
#3: Close Your Eyes And Breathe
Number three is close your eyes and breathe. This sounds like a pretty basic one but just reminding yourself that this is stressful. I'm going to breathe. I'm going to close my eyes. I'm going to relax. And things start to get better. Why do people go outside for a smoke? The nicotine helps but it's also the breathing. And so if there's a reminder on your calendar or something on your desktop background or whenever you feel that stress coming on board, just reminding yourself, I'm going to close my eyes. I'm going to take a couple of deep breaths. I'm going to instantly feel a little bit more calm.
#4: Have Perspective
So rule number four is to have perspective. I think a lot of the times, we get really focused on the nitty gritty of things, of things that are happening. You have emails coming through. You have telephone calls coming through. And we lose perspective on what's important. So just last night, I was ready to teach my Zumba class. I had my laptop ready, everything was ready to go.
I have my playlist. Everything is going as planned. 10 minutes before my class starts, my laptop shuts down. It just shuts down completely and I started to panic and I couldn't turn it back on and immediately my thought was, oh my God, this happens to me all the time.
Why does technology hate me so much? This has happened before. Many times. And then I started replaying all these weird things happening, like what if the girls come in and I don't have the right playlist and then what do I do? What if I forget everything? What if I have no music? Oh God, do I go on YouTube to download music. What is it?
And I just started spiraling and spiraling out of control and I felt a physiological change in my body. I started turning really red and I felt a sickness come over my stomach. I'm like oh gosh. This is anxiety. It's happening again. I'm getting anxious. And at that point, I took five minutes. I was like okay, I'm going to give myself five minutes. I'm going to go in the back room and put things in perspective.
It's a laptop. It's fine. It shut down, it's okay. I have another playlist on my phone. Yes, it's an old playlist and I haven't done it since a year ago, but I still have a playlist. It's going to be fine. What's important is that I have a group of students coming in with giant smiles on their faces, wanting to do Zumba, want to get a nice workout. And want an environment that is suportive and encouraging and I want them to feel like they could love all of themselves.
And me concerned about a laptop or how technology's always after me and nothing can ever get done because technology hates me, is not going to help my situation. So that five minutes, I calmed down. I put things in perspective and five minutes later I found my old playlist. I played it. It wasn't ideal but it was still an amazing class and everyone left really, really happy. So next time you feel like things are spiraling out of control, and you can't keep focus and things are going wrong, just remember to put everything in perspective.
#5: Change Your Environment
Number five is change your environment. So sometimes, just getting up and going for a walk really helps. I would find myself sometimes getting stressed out at my old office and especially on a nice day, I would spend 15 and just go for a quick walk, clear my head.
I really actually found that helpful between switching tasks so if I had to go from writing something really intense, that I had a 90-minute chunk to work on, and then I had to switch to some other task, I would use that 15 minutes to clear my head, to just change my environment and to set myself up to have success for that next chunk of time. I find that sometimes it's the people right in front of you or the environment that triggers you and just going for a walk and changing it can help bring you a sense of calm.
#6: Remember Your Why
Number six is remember your why. Another thing I find really helpful is remembering what I'm doing, why is this so important? Who am I trying to help? What's my mission? And so, if you're dealing with some little stress that might be overwhelming in the moment, thinking about I'm doing this thing because I wanted to help entrepreneurs, because my work matters.
Because people leave comments on all these videos and say how important a lot of these videos are to them to stay motivated, to give them ideas to continue to build amazing things. And so, the stress of one hater or a video not being ready on time or having to switch around the schedule, those kinds of things that can happen are small in comparison to the why of what I'm trying to accomplish and keeping that focus and whenever I'm kind of stressed out, remembering back to, why am I doing this? Why is this so important to me? Helps put those other things not seem so big.
#7: meditate
And number seven is meditate. And I put this at number seven because I don't really meditate. I've never found a way to really make it work for me, but it works for other people so I had to include it on the list. For whatever reason, I've really wanted to learn to meditate. I've been on and off with meditation for, I don't know, at least a decade. I just don't feel the benefit of it. I really want to though.
I remember we went to this Tony Robbins event a month or two ago in California. And they had this meditation guy come on and we were supposed to meditate. We're supposed to feel this ball of energy between us and he was like, how many of you can feel the ball? And  I don't feel the ball. Where's the ball, where's the ball? I can't feel the ball.  I'm getting stressed out trying to feel the ball. And then the next exercise, you had to stand up and put your hand over somebody's head and feel the energy field over the head.
And I can't feel the energy field. How many of you guys feel the energy field? Everybody shoots up their hand. And I'm like I can't feel the energy field. So I don't know why. I think maybe in general, I'm just pretty calm. I don't get stressed out that easily, but I'm going to add it on the list and hopefully maybe you guys will give me a resource that I can use, finally the resource that will click with me so that meditation can be an important part of my daily routine.
Thank You!
So that's my take on the seven ways that smart people stay calm. I'd love to know, what did you guys think? Which way was most relevant, impactful, valuable to you? Leave it down in the comments below. Also, is there any eight, nine, 10 that I missed that you want to add to the list that really helped you, please share it because I think it'll help a lot of entrepreneurs who are watching this video as well. So thank you guys again for watching. I believe in you. I hope you continue to believe in yourself and whatever your one word is. Much love, I'll see you soon.
---
You might also like
---
More from 7 Ways
---
Today we're going to look at seven different ways that you can make business alliances. What's up Believe Nation? It's Evan. …
Today I'm going to talk about the seven ways to discover your strengths and weaknesses. What's up believe nation? It's …
Today I'm going to talk about seven ways to be more disciplined. What's up Believe Nation it's Evan. My one word …