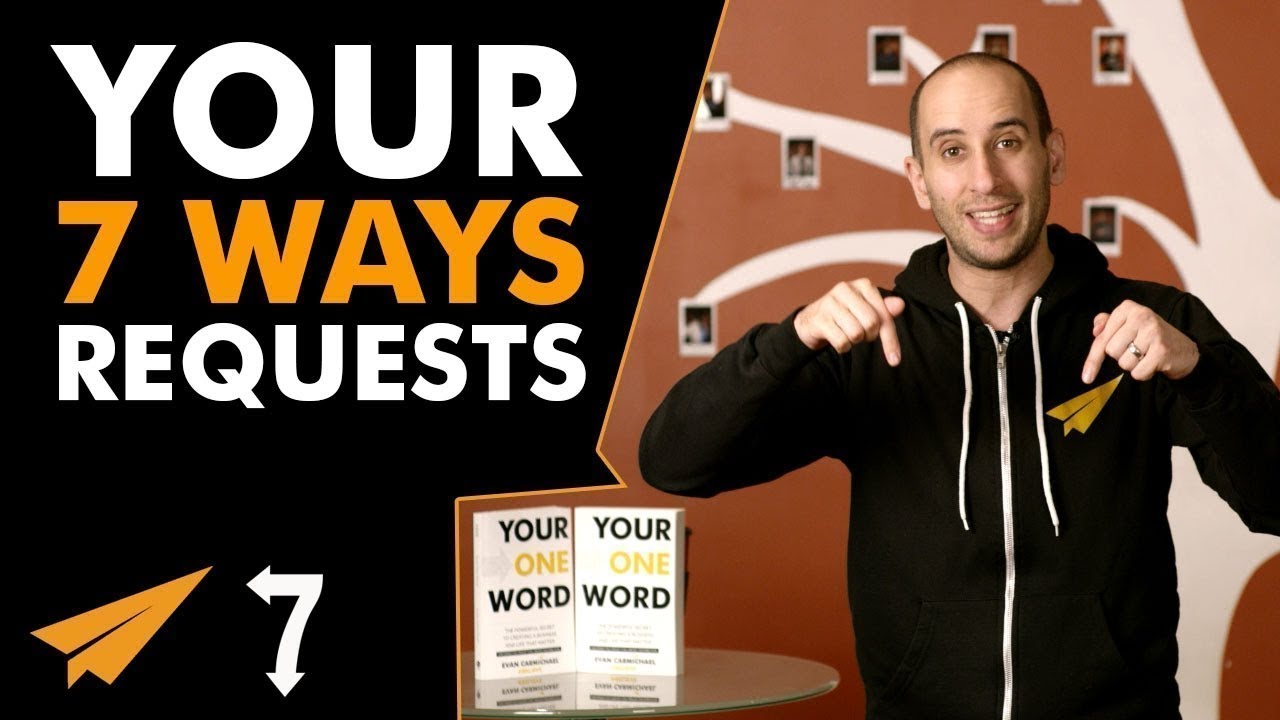 Hello Believe Nation. '
I want your thoughts on what topics you want me to answer for you.
So I've been getting a lot of emails, a lot of tweets, a lot of YouTube comments, a lot of messages from people who have questions for their business from your guys who want help in growing your company.
You have some specific questions for me, and it's been impossible for me to get back to everybody, and so what I wanted to do was use this channel, use this series, as an opportunity to answer questions from you guys and either make a 7 ways video to help answer your question or maybe something else but I want to use this video right here, this video and the comments below for you guys to write down the questions and the topics that you want me to cover and so what we'll do is every week as I go through this, look at which are the most popular questions, which one will help the most of you and that's what we'll make a video on.
So if you have a question for me that you'd like me to cover, leave it down on the comments below. If you want to vote on the ones that you want to see me answer and make a video on, then give it a thumbs up to the people who commented below and every week I'm going to go through and look at the top ones and those are the ones we are going to make videos on.
So it's a test, it's an experiment. I'd love to know what you guys think, looking forward to seeing your comments down below. Much love, continue to believe, and I'll see you soon.
---
You might also like
---
More from 7 Ways
---
Today we're going to look at seven different ways that you can make business alliances. What's up Believe Nation? It's Evan. …
Today I'm going to talk about the seven ways to discover your strengths and weaknesses. What's up believe nation? It's …
Today I'm going to talk about seven ways to be more disciplined. What's up Believe Nation it's Evan. My one word …