| | | | |
| --- | --- | --- | --- |
| | Like it? PLEASE +1 it! Thanks! | | |
Why the Internet Matters in Africa
If anyone doubts the power of the internet in Africa, they need to look no further than what is happening in Kenya right now. Kenya is balanced on the precarious edge of a cliff that could quickly descend into even more riots, bloodshed and government heavy-handedness. The people I'm talking to via Skype/email tell me that there are gunshots going off as we type… This isn't Zimbabwe (yet), but it is still bad.
As of yesterday there was a media blackout. The only way to get any up-to-date news for the past 24-48 hours has been through the blogosphere (like Kenyan Pundit, Thinker's Room, Mentalacrobatics), Skype and Kenyan populated forums (like Mashada). The traditional media has been shut out and shut down for all intents and purposes.
Two thoughts were racing through my head last night as I was trying to sleep.
Internet Penetration
First, though the internet is good for us in the diaspora and a few in Kenya, it just doesn't have the reach to the wananchi (average citizen) in Kenya. The government knows that shutting down radio, TV and print is still the most effective way to squash news.
However there is still the mobile phone, specifically SMS messaging. The problem with
mobile phones
is that they're so disbursed - there's no central core for users to all tune in to. Of course, that's the strength in mobiles too. The trick is to leverage the strength without destroying the medium.
What Can be Done?
I went to bed trying to think of what I could do. Situations like this are where
technology
can really shine. The government can squash traditional media, but not technology that it barely knows exists.
Anyone can see that the problems in Kenya right now (both news blackout and general communication) also represent a real opportunity. There is a great need for a service that can't be easily controlled by the government. How about a platform that serves as a centralized repository for on the ground reports from any Kenyan via SMS? The ability for people to upload videos and
images
with some text to a web-based and mobile phone accessible site.
Technology Being Used
I've been touching base with all of my contacts and these are the tech stories that I'm hearing:
Phone cards are in short supply, so people are using Sambaza to top up their mobile phone minutes. (Kenyan Pundit)
No one was able to get to the cyber cafes in Kenya to get on the chat, so David at the Mashada forums is working to create a way to post to them via mobile phones.
Further reading:
Downloadable news and pictures from WIR Media - read and pass it on (1.2 Mb PDF)
Ndesanjo has done an excellent job of hitting the major points of the Kenyan blogosphere over on Global Voices.
Related Articles
Quick Mobile Hits Around Africa
SME's - collectivism yes or no
SMEs - opportunities in Africa
Wall Street, "Africa is Investing's Final Frontier"
SMEs and entrepreneurs in Africa
SME's - the importance of communications for SME's in Africa
V. D. The Future of China-Africa Economic Relations: FACTORS INFLUENCING THE GROWING TIES
Buying a Business in South Africa
SMEs - surviving the recession in Africa
SME's - why is franchising not more popular in Africa
Changing "Brand Africa", an International Trade Forum magazine feature
4.4 References: Economic Report on Africa 2007
II.a Merchandise Trade: TRADE AND CAPITAL FLOWS BETWEEN CHINA AND AFRICA
Forget aid and money Africa needs IDEAS
Rebranding Africa
Comparison with other developing countries: Africa's human development
SME's - can entrepreneurialism survive in Africa
The Undelivered Promise: Rwanda's Internet
Go to Africa, Young Investor
4.0 Diversification trends in Africa: Economic Report on Africa 2007

Free PDF Download
Google is Moving in East Africa
By Erik Hersman
About the Author: Erik Hersman



RSS for Erik's articles - Visit Erik's website
Erik Hersman is a rising international technology influencer with a keen eye on the impact of Web 2.0 advancements in the U.S. and his finger on the pulse of technology innovation across Africa. An avid blogger Erik writes four different technology blogs including: AfriGadget; WhiteAfrican; African Signals; and Realty Thoughts. When he is not blogging Erik serves as VP of strategy and marketing at eppraisal.com an online real estate site providing on-demand access to home valuations, real estate professionals, home inspectors and appraisers. In this position he is responsible for marketing implementation, partner strategy and consumer evangelism. Raised in Sudan and Kenya, Erik brings unique energy and insight to the world of technology – bridging the gap between Africa and Silicon Valley. Erik can be seen speaking around the world at recognized conferences including the TEDGlobal conference in Tanzania and Inman's Real Estate Connect.
Click here to visit Erik's website.

More from Erik Hersman
But Where Were the Hippos
Why the African Digerati Can Make a Difference
Kenyas Second BarCamp
A South Africans Homemade Paraglider
African Stock Market Opportunities Online

Related Forum Posts
Re: need advice
Re: Newbie from Africa
Adventure travel to Africa.
Re: Newbie from Africa
Re: New top Banner - my feedback
Share this article. Fund someone's dream.
Share this post and you'll help support entrepreneurs in Africa through our partnership with Kiva. Over
$50,000 raised
and counting -
Please keep sharing!
Learn more.
Featured

Expert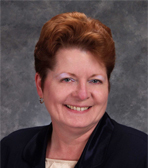 Leanne Hoagland-Smith
@coachlee
Visit website
| | | |
| --- | --- | --- |
| | Like this page? PLEASE +1 it! | |
Supporters: Thank you Sharon Galor of Toronto Salsa Lessons / Classes for your suggestions to make the newsletter look like the website and profile younger entrepreneurs like Jennifer Lopez and Sean Combs!