| | | | |
| --- | --- | --- | --- |
| | Like it? PLEASE +1 it! Thanks! | | |
5.5 Energy access as market failure: Enterprise solutions to poverty
In sub-Saharan African countries as in other poor
regions,
development
of the
SME
sector in energy
and other segments is constrained by market failure.
Figure 2 highlights the SME finance segment from
$50,000 to $1 million where the supply of enterprise
finance is extremely limited in sub-Saharan Africa.
It sits between the 'relatively' well served microfinance
segment (loans up to $10,000) and project
financing and venture capital (from $1m to $5m).
Again as in India, African
banks
view lending to
SMEs as high risk because
entrepreneurs
lack
business
experience
and acumen and have little or
nothing in the way of collateral or assets to secure
against a loan.
But some favourable conditions exist
There are, however, market, policy and business
drivers that make African banks interested, in
principal, in the SME energy sector. First, there's
plenty of evidence that very poor segments of rural
Africa are willing and able to pay for energy
services and already can spend as much as 30–50%
of their disposable income on energy.
Next, governments want the overall SME sector
serviced with finance in order to trigger its growth
and so often require local banks to earmark funds
for this purpose. In parallel, international
development finance organisations also have SME
funds available to lend to African banks. Finally,
the banks themselves recognise that a vibrant and
expanding
SME sector
into which they can lend
with confidence represents a major growth
opportunity for their business.
But these positive preconditions have still not
given local African banks the confidence to actually
open their loan books to SMEs. This is because
small
enterprise
requires finance and very specific
kinds of
business development
assistance (BDA) at
both the pre-finance stage and during operation.
African banks have neither the 'culture' nor the
skills and experience to provide
BDA
to SMEs.
Banks know how to manage assets which means if
loans are not repaid, they know they can repossess
the assets used as collateral to recover their money.
They don't know how to manage businesses,
especially start-up SMEs, to profit so the business
can pay off its loans. So the banks deploy their
own funds into lower risk sectors they do
understand and resist pressures to finance SMEs.
As a result, local and international finance
earmarked for the SME sector in
Africa
goes
unused or is invested elsewhere.
There have been other SME financing initiatives in
Africa (some focused on the energy sector) where
local capital has played only a small role and where
governments or non-profits accessed development
funding from abroad. But these initiatives have by
and large not been very successful.
Related Articles
6.0 Propositions and conclusion: Enterprise solutions to poverty
2.0 Introduction: Enterprise solutions to poverty
Leveraging the Power of Markets with Microfranchising
6.3 Come Together: Enterprise solutions to poverty
1.8 Making money work for poverty reduction: Working Out of Poverty
5.0 Shell Foundation's experience on the ground: Enterprise solutions to poverty
1.5 Skills development for sustainable livelihoods: Working Out of Poverty
1.15 Building an employment agenda: Working Out of Poverty
1.9 Building local development through cooperatives: Working Out of Poverty
4.0 Sustainable pro-poor growth and the governance of the labour market: Working Out of Poverty
5.3 Case Study 3: Enterprise solutions to poverty
IV. Module II: Linking Microfinance to Poverty Eradication
Introduction - Microfinance:A Platform for Social Change
Doing Business with the World - The New Role of Corporate Leadership in Global Development
How does microfinance help the poor? FAQ
1.19 Building trust: Working Out of Poverty
Increasing Microfinance's Reach with Integrated Services
1.0 Executive Summary: Enterprise solutions to poverty
Home Business Expert: How To Overcome Poverty Consciousness
1.1 Our mandate: Working Out of Poverty

Free PDF Download
6.3 Come Together: Enterprise solutions to poverty
By Shell Foundation
About the Author: Shell Foundation



RSS for Shell's articles - Visit Shell's website
The Shell Foundation is established to support efforts to achieve a balance between economic growth, care for the environment and equitable social development - the goal of sustainable development. The Foundation's focus on sustainable development is based upon the Shell Group's belief that the long-term health and prosperity of societies of which it is part, and its own future, depends on the ability of all stakeholders, worldwide, to attain such balance. However, as one of the most significant international oil and energy groups, Shell recognises the global dimension of many sustainability issues related to its activities. It believes it has a responsibility and an opportunity to play its part in addressing these issues.
Click here to visit Shell's website.

More from Shell Foundation
54 Case Study 4 Enterprise solutions to poverty
53 Case Study 3 Enterprise solutions to poverty
10 Executive Summary Enterprise solutions to poverty
59 Applying lessons learned from Uganda in South Africa Enterprise solutions to poverty
63 Come Together Enterprise solutions to poverty

Related Forum Posts
Re: What or Who Sparks Your Business Interest
Help Me Brainstorm With Your "Desperate Situations&quot
Prime Outsourcing Inc.
How to gain access from manufacturers to sell their products
Re: A great website is closing down
Share this article. Fund someone's dream.
Share this post and you'll help support entrepreneurs in Africa through our partnership with Kiva. Over
$50,000 raised
and counting -
Please keep sharing!
Learn more.
Featured Article
How Effective Communication Is Influenced by Perceptions within the Sales Process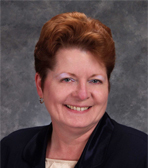 By
Leanne Hoagland-Smith
,
Chicago Sales Coach
| | | |
| --- | --- | --- |
| | Like this page? PLEASE +1 it! | |
Supporters: Thank you Sharon Galor of Toronto Salsa Lessons / Classes for your suggestions to make the newsletter look like the website and profile younger entrepreneurs like Jennifer Lopez and Sean Combs!