| | | | |
| --- | --- | --- | --- |
| | Like it? PLEASE +1 it! Thanks! | | |
1.0 Overview: Gender Entrepreneurship and Competitiveness in Africa, 2007
An appreciation of gender issues is important when
considering strategies to improve Africa's competitiveness
in the world and ways to promote private-sector
development.There are three main reasons why gender
matters.
First, women are major players in the private
sector, particularly in agriculture and in informal businesses.
It is estimated that women-owned businesses
account for over one-third of all firms, and they are the
majority of businesses in the
informal sector
in African
countries.
Second, the ability of women to formalize
and grow their businesses, to create jobs, and to enhance
productivity is hampered where legal and institutional
barriers exist that affect men's and women's enterprises
differently.
Third, there is evidence—especially at the
micro level—to indicate that gender disparities not only
disadvantage women but also reduce the growth potential
of the region as a whole.
The existence of genderrelated
barriers can thwart the economic potential of
women as entrepreneurs and workers, and such barriers
have an adverse impact on
enterprise
development, productivity,
and competitiveness in Africa.
Consequently,
addressing gender-specific barriers to entrepreneurship
and leveraging the full
participation
of both men and
women in the development of Africa's private sector
together represent a significant opportunity to unleash
Africa's productive potential and to strengthen economic
growth.
This chapter aims to shed light on the nature of
men's and women's enterprises in Africa, to assess the
extent to which the constraints and
obstacles
faced by
women and men entrepreneurs may differ, and to address
whether the constraints and obstacles entrepreneurs face
affect the productivity and
performance
of men's and
women's businesses differently.We begin with a brief
overview of gender in the economy, followed by a more
detailed analysis of available Enterprise Survey data
where key characteristics of businesses can be disaggregated
by the sex of the business owner.1 This allows us
to look at various characteristics of men's and women's
businesses, including
perceptions
of obstacles and constraints,
and to assess productivity differences. After
briefly placing this analysis in a wider context, the
chapter concludes with some recommended actions to
address the gender dimensions of
entrepreneurship
more
systematically in policy and programs aimed at supporting
private-sector development, along with suggestions for
further data collection and analysis.
Related Articles
2.0 Gender in African economies: Gender Entrepreneurship and Competitiveness in Africa, 2007
18.0 Conclusion: Entrepreneurs and entrepreneurship in Africa
7.0 Conclusions: Gender Entrepreneurship and Competitiveness in Africa 2007
References: What Drives China's Growing Role in Africa?
6.0 The broader context: Gender Entrepreneurship and Competitiveness in Africa, 2007
V. B. African Demand for Infrastructure: AID VS. COMMERCE: FACTORS INFLUENCING THE GROWING TIES
1.0 What is known and what needs to be done: Entrepreneurs and entrepreneurship in Africa
Inspiration
SMEs - Does colonialism impact on entrepreneurialism
V. D. The Future of China-Africa Economic Relations: FACTORS INFLUENCING THE GROWING TIES
SME's - the future is bright
SME's - protectionism does it help?
Blogging Africa into the 21st Century
6.2 Legal and regulatory constraints: Gender Entrepreneurship and Competitiveness in Africa 2007
II.E. Contract Labor and Other Services: TRADE AND CAPITAL FLOWS BETWEEN CHINA AND AFRICA
Today's Profiles of Entrepreneurship in Africa: Aliko Dangote
III. A. China's African Policy and New Commitments for 2007–09: THE ROLE OF CHINA'S PUBLIC SECTOR
2.4 Growth prospects for 2007 and the medium-term outlook: Economic Report on Africa 2007
Comparison with other developing countries: Africa's human development
4.0 Diversification trends in Africa: Economic Report on Africa 2007

Free PDF Download
Reinventing Foreign Aid: "Help Us Help Ourselves"
By World Economic Forum
About the Author: World Economic Forum



RSS for World's articles - Visit World's website
The World Economic Forum is an independent international organization committed to improving the state of the world by engaging leaders in partnerships to shape global, regional and industry agendas. Incorporated as a foundation in 1971, and based in Geneva, Switzerland, the World Economic Forum is impartial and not-for-profit; it is tied to no political, partisan or national interests. The World Economic Forum is under the supervision of the Swiss Federal Government.
Click here to visit World's website.

More from World Economic Forum
Rebranding Africa
How to Spend It Making the Most of Aid
10 Overview Gender Entrepreneurship and Competitiveness in Africa 2007
70 Conclusions Gender Entrepreneurship and Competitiveness in Africa 2007
Powering Africa

Related Forum Posts
Re: Internet Marketing Dashboard for Business Owners
Re: need advice
Ladies Who Launch book party
Re: Newbie from Africa
Adventure travel to Africa.
Share this article. Fund someone's dream.
Share this post and you'll help support entrepreneurs in Africa through our partnership with Kiva. Over
$50,000 raised
and counting -
Please keep sharing!
Learn more.
Featured Article
Next-Generation Medical Technology for Medical Professionals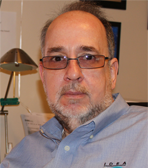 By
Edward R. Kundahl
,
Allentown Search Marketing Expert
| | | |
| --- | --- | --- |
| | Like this page? PLEASE +1 it! | |
Supporters: Thank you Sharon Galor of Toronto Salsa Lessons / Classes for your suggestions to make the newsletter look like the website and profile younger entrepreneurs like Jennifer Lopez and Sean Combs!