Provisions of Agreement on Agriculture
---
---
Free PDF Download
References: Human Capital and Economic Development - By African Development Bank
---
The long-term objective of the WTO Agreement on Agriculture is to establish a fair and
market-oriented agriculture trading system. It is also aimed at initiating a reform process
through the negotiation of commitments on support and protection and through the
establishment of strengthened and more operationally effective GATT rules and disciplines.
This long-term objective is to provide for substantial progressive reductions in agricultural
support and protection sustained over an agreed period of time, resulting in the correction
and prevention of restrictions and distortions in world agricultural markets.
The WTO embodies provisions, as agreed on by developing countries, aimed at boosting
developing countries performance in world trade in agricultural commodities. The WTO
members agreed to have specific binding on the following three areas:
(a) market access,
(b) domestic support, and
(c)
export competition
and subsidies.
African Development Bank
Economic Research Working Paper Series
Enhancing Africa's Trade: From Marginalization
to an Export-Led Approach to Development
Milton A. Iyoha
Professor, Department of Economics & Statistics
University of Benin, Nigeria
Economic Research Working Paper
No 77 (August 2005)
Related Articles
How to Negotiate Your Franchise Agreement
Intellectual Property Protection Minimum Standards
Should You Sign A Nursing Home Admission Agreement?
Franchise Information—Understanding Franchise Agreements
Understanding Franchise Agreements
Reserves and Provisions
Make the Most of the Franchise Agreement
Contracts, Contracts, Contracts... Read 'Em Well!
3.1 Developments in trade negotiations II: Economic Report on Africa 2007
Market access: Provisions of Agreement on Agriculture
Franchise Agreement Key Provisions
Non-Disclosure and Confidentiality
Cohabitation Agreements
How To Terminate a Lease Agreement
2.2 Sectoral performance I: Economic Report on Africa 2007
Ensuring Franchise Success
Sales Agreement
Sales Agreement
When to Use an Installment Agreement and Which Type to Use
Compensation Clawbacks
Free PDF Download
References: Human Capital and Economic Development - By African Development Bank
About the Author: African Development Bank



RSS for African's articles - Visit African's website
The African Development Bank is the premier financial development institution of Africa, dedicated to combating poverty and improving the lives of people of the continent and engaged in the task of mobilizing resources towards the economic and social progress of its Regional Member Countries.The Bank's s mission is to promote economic and social development through loans, equity investments, and technical assistance. The ADB is a multilateral development bank whose shareholders include 53 African countries and 24 non-African countries from the Americas, Asia, and Europe. It was established in 1964, with its headquarters in Abidjan, Côte d'Ivoire, and officially began operations in 1967.
Click here to visit African's website.

More from African Development Bank
Assessment of Impact of the WTO Provisions on Africas Agricultural Exports
The role of human and physical capital in growth The Effects of Human Capital on Economic Development
References Enhancing Africas Trade From Marginalization to an ExportLed Approach to Development
Trends since 1960 Africas human development
Barriers to African External Trade

Related Forum Posts
Franchising & Licensing Can Be The Same Thing
Non-Disclosure Agreement
Not much idea about ITE today
Re: The four agreements.
Re: This ones a winner
Share this article. Fund someone's dream.
Share this post and you'll help support entrepreneurs in Africa through our partnership with Kiva. Over
$50,000 raised
and counting -
Please keep sharing!
Learn more.
Featured

Expert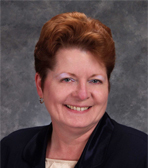 Leanne Hoagland-Smith
@coachlee
Visit website
| | | |
| --- | --- | --- |
| | Like this page? PLEASE +1 it! | |
Newsletter

Get advice & tips from famous business
owners, new articles by entrepreneur
experts, my latest website updates, &
special sneak peaks at what's to come!
Suggestions
Email us
your ideas on how to make our
website more valuable! Thank you Sharon
from
Toronto Salsa Lessons / Classes
for
your suggestions to make the newsletter
look like the website and profile younger
entrepreneurs like Jennifer Lopez.