| | | | |
| --- | --- | --- | --- |
| | Like it? PLEASE +1 it! Thanks! | | |
7.6 ILO Convention No. 142 and Recommendation No. 150
The International Labour Convention No.142 and Recommendation No. 150 concerning Human Resources Development, which deal with vocational
guidance
and
vocational training
in the
development
of human resources, are the key ILO policy statements on VET. Their articles and provisions cover "vocational training throughout life of both young persons and adults in all
sectors
of the
economy
and branches of activity and at all levels of skills and responsibility" (Article 4 of Convention and paragraph 5.2.c of Recommendation). Accordingly, the need to provide VET in an inclusive, equitable, non-discriminatory manner to all groups in society is clearly stated. In addition, however, countries "should pay special attention" to, inter alia, "providing vocational training for members of the
population
who had not (sic) received adequate attention in the past, in particular for groups which are economically or socially disadvantaged" (paragraph 15.2.c of Recommendation).
Given the very wide differences in levels of economic, social and political development among Member States, ensuring that the convention and recommendation embody universal HRD goals and objectives that are applicable and thus meaningful to all countries is a major challenge. While both cover all the key equity, efficiency and effectiveness objectives relating to vocational guidance and VET, they do not, however, adequately address skills development for the economically vulnerable and socially disadvantaged, especially in low income Member States. As policy statements, therefore, they lack
relevance
with respect to the role of VET in the alleviation of
poverty
and the countering of other forms of social exclusion.
Despite its all-inclusive nature, Recommendation No. 150 focuses to a considerable
extent
on traditional VET
provision
for
formal sector
enterprises with workers in waged employment being the principal beneficiaries. The large majority of specific recommendations that are made are only relevant for vocational guidance and VET for this type of 'undertaking'. This is particularly the case in the key section IV on 'vocational training' which covers 'general provisions'. Since most 'workers' are assumed to be in waged employment, it is recommended that they should be covered by
social security
provisions, 'receive adequate allowances or remuneration' while in training, and be granted educational leave (paragraph 23 of Recommendation).
The implicit but nevertheless strong bias towards VET for waged employment in the formal sector is not surprising. This has been the dominant form of employment in developed
industrial economies
since the late nineteenth century. Moreover, in the mid 1970s when these standards were formulated, the growth of the formal sector in
developing countries
was still widely regarded as being synonymous with rapid industrialisation which was the overriding objective of most national economic
development strategies
at that time.
The main forms of training that are specifically identified in the Recommendation also largely relate to VET in mainly large formal sector enterprises. There is, therefore, a heavy emphasis on 'initial training' and 'preparation' for 'trades' and 'occupations', 'induction', and 'further training' both on and off the job.
Similarly, the preoccupation with tripartite decision making structures is symptomatic of the Recommendation's formal sector bias. In particular, paragraph 69(2) of the Recommendation states that "representatives of employers' and workers' organisations should be included in bodies responsible for governing publicly operated training institutions". Apart from a fleeting reference to "other interested bodies" in Article 5 of the Convention itself, the involvement of other key
stakeholders
in the
governance
of these
institutions
and the national training system as a whole is not specifically addressed.
Sections V-VIII of the Recommendation do focus on vocational training for the EVSE, but still fail to address the special training needs of these groups as well to locate VET policy and practice in the broader context of comprehensive and concerted
poverty alleviation
strategies. Neither poverty nor the poor are, in fact, ever specifically mentioned in either the Convention No. 142 or Recommendation No. 150. While this is to some extent a semantic/terminological issue, both standards (which were adopted by the International Labour Conference in 1975) do need to be comprehensively revised. This will enable the new
priorities
and other
key objectives
of the pro-poor development strategies that have emerged during the last
decade
to be fully taken into account.
Very careful consideration needs to be given to how these standards should be revised. The main problem with one, all-encompassing and universal convention on VET is that it is difficult to deal properly with the specific nature of
skill formation
for particular groups and also to develop a meaningful set of training priorities across such a disparate group of Member States. There is a strong case, therefore, for a separate HRD convention and recommendation that focus specifically on the role of VET in reducing poverty and, in particular, provide guidance to Member states concerning the formulation and
implementation
of pro-poor training policies and strategies.
Whatever form the new policy statements take, the poor themselves and the organisations that represent their interests must be properly consulted and be centrally involved in the process. And finally, the ILO itself needs to review its own programmes and
related resource
commitments in order to ensure that it is able to support effectively and efficiently Member States as they seek to design and implement pro-poor
training strategies
at the national level.
EMPLOYMENT AND TRAINING
PAPERS
43
Learning to change: Skills
development among the
economically vulnerable and
socially excluded in
developing countries
Paul Bennell
Employment and Training Department
International Labour Office Geneva
First published 1999
Related Articles
THE APOSTILLE PROCESS
Annual Franchise Convention
4 Tips For Getting the Letters of Recommendation You Want
Why Should You Hire a Keynote Speaker?
Preservation of Modern Day Philosopher Videos
The Conference Commando
Why Handing Out LinkedIn Recommendations Like Candy Could Kill Your Reputation
Why invest in conventions?
Learn Internet Marketing: The Truth Behind Affiliate Sales
How to Go from FREE to a FEE Paid Speaking Engagement
Intellectual Property Protection Minimum Standards
Conducting an Exit Interview
C-Level Selling - Handling Purchasing, Committees, and Delegated Subordinates
Marketing - Fun and Toys
Honesty is Still the Best Policy
Increase Sales With Fun and Toys
How to Use Twitter Effectively to Make Six Figures Or More! ~FINALLY EXPOSED!
A Fresh Face in the World: Mary Kay Ash is Born
Are We Online Network Marketers Destined To Become Members Of The Lonely Hearts Club Band?
Donít be Afraid to Help Clients Reach Financial Justification

Free PDF Download
References: Learning to change: Skills development among the economically vulnerable and socially excluded in developing countries
By International Labour Organization
About the Author: International Labour Organization



RSS for International's articles - Visit International's website
As the world's only tripartite multilateral agency, the ILO is dedicated to bringing decent work and livelihoods, job-related security and better living standards to the people of both poor and rich countries. It helps to attain those goals by promoting rights at work, encouraging opportunities for decent employment, enhancing social protection and strengthening dialogue on work-related issues. The ILO is the international meeting place for the world of work. We are the experts on work and employment and particularly on the critical role that these issues play in bringing about economic development and progress. At the heart of our mission is helping countries build the institutions that are the bulwarks of democracy and to help them become accountable to the people. The ILO formulates international labour standards in the form of Conventions and Recommendations setting minimum standards of basic labour rights: freedom of association, the right to organize, collective bargaining, abolition of forced labour, equality of opportunity and treatment and other standards addressing conditions across the entire spectrum of work-related issues.
Click here to visit International's website.

More from International Labour Organization
754 The role of public sector training institutions Institutional design and capacity building
50 Decent work poverty eradication and policy coherence Working Out of Poverty
741 Governance and organisation
421 The gendered nature of poverty
42 Rights at work and development Working Out of Poverty

Related Forum Posts
Re: 10 Reasons Who Startups Fail & Book Recommendations
Share this article. Fund someone's dream.
Share this post and you'll help support entrepreneurs in Africa through our partnership with Kiva. Over
$50,000 raised
and counting -
Please keep sharing!
Learn more.
Featured Article
Are You Brand Worthy Four Simple Questions to assess your brand ability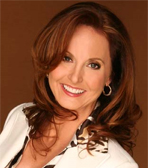 By
Kim Castle
,
Business Brand Creation
| | | |
| --- | --- | --- |
| | Like this page? PLEASE +1 it! | |
Supporters: Thank you Sharon Galor of Toronto Salsa Lessons / Classes for your suggestions to make the newsletter look like the website and profile younger entrepreneurs like Jennifer Lopez and Sean Combs!