| | | | |
| --- | --- | --- | --- |
| | Like it? PLEASE +1 it! Thanks! | | |
Training vouchers for Jua Kali enterprises in Kenya
The Micro and Small Enterprise and Technology Project in Kenya incorporates many of the key features of the Bank's overall approach to VET. The
provision
of training vouchers to 60,000 entrepreneurs and workers among already established jua kali (hot sun)
manufacturing enterprises
is the main mechanism for improving skill levels. The total cost of the project is US21.83 million over a six year period (1994/95 - 2000/01).
Training vouchers are at the cutting edge of pro-market education and training reforms in the North. The use of vouchers in Kenya is intended to promote
private sector
training provision while building on traditional forms of
apprenticeship
and other forms of enterprise-based training in the
informal sector
and encouraging cost recovery even amongst the poorest. Thus, the project attempts to combine both
poverty
reduction and private sector
development
objectives. The project envisages a "downsized and more focused role" for the main ministry responsible for the Jua Kali sector. The original intention was that Jua Kali associations would themselves be given responsibility for the distribution of vouchers to their members.
Little information is available on the outputs of the project to date. However, soon after the project became operational, it became clear that, as a result of conflicts within and between the jua kali associations along with other institutional weaknesses, other
mechanisms
would have to be found to manage the distribution of training vouchers.
More generally, the use of training vouchers raises many of the same concerns and criticisms that have been expressed about education and training vouchers elsewhere. Market
failure
in the provision of a service is especially likely when there is low frequency of purchase, high costs of making mistakes relative to the buyer's income (including opportunity costs), an inability to judge product quality, and high cost of buyer mobility.
All these factors could undermine the
implementation
of VET voucher schemes for the informal sector in
developing country
contexts. For them to function properly, it is not only essential that consumers are well informed about the training that is being offered, but also are faced with real choices between training providers. In most rural areas, in particular, the number of accredited training centres is likely to be very limited and widely dispersed which seriously pre-empts any serious choice among informal sector operators,
apprentices
and other workers. Finally, it is again doubtful that the poorest will be able or willing to utilise training vouchers, especially where there is some element (even very small) of cost recovery.
Sources: World Bank, 1995; Bennell, 1996.
EMPLOYMENT AND TRAINING
PAPERS
43
Learning to change: Skills
development among the
economically vulnerable and
socially excluded in
developing countries
Paul Bennell
Employment and Training Department
International Labour Office Geneva
First published 1999
Related Articles
5.0 Micro Enterprises - What are they?: Entrepreneurship and Small Business Enterprise Growth in Uganda
Gifts for Special Clients
A new way for small businesses to build their online profiles
Wanted: jobs for Africa's youth - Entrepreneurship
Why an Integrated Financial Accounts?
What can we learn from Prezzo?
The Nature of Growth Oriented Enterprises: Constraints of growth-oriented enterprises in the southern and eastern African region
Google is Moving in East Africa
7.4 Characteristics of a pro-poor training system
Market Orientation and Competition : Constraints of growth-oriented enterprises
Conclusion: Constraints of growth-oriented enterprises in the southern and eastern African region
3.0 The Growth of Small Enterprises - the Problem: Entrepreneurship and Small Business Enterprise Growth in Uganda
Free Report: Discover #1 Way To Boost Your Sales
The importance of networking
4.2 The profile of growth-oriented women: Support for Growth-oriented Women Entrepreneurs in Tanzania, 2005
Human Resources : Constraints of growth-oriented enterprises
1.7 Promoting entrepreneurship: Working Out of Poverty
1.2 Mission Objectives: Support for Growth-oriented Women Entrepreneurs in Tanzania, 2005
4.0 What are Small Scale Enterprises?: Entrepreneurship and Small Business Enterprise Growth in Uganda
Sage Kenya: Promoting Entrepreneurship Where it Matters the Most

Free PDF Download
References: Learning to change: Skills development among the economically vulnerable and socially excluded in developing countries
By International Labour Organization
About the Author: International Labour Organization



RSS for International's articles - Visit International's website
As the world's only tripartite multilateral agency, the ILO is dedicated to bringing decent work and livelihoods, job-related security and better living standards to the people of both poor and rich countries. It helps to attain those goals by promoting rights at work, encouraging opportunities for decent employment, enhancing social protection and strengthening dialogue on work-related issues. The ILO is the international meeting place for the world of work. We are the experts on work and employment and particularly on the critical role that these issues play in bringing about economic development and progress. At the heart of our mission is helping countries build the institutions that are the bulwarks of democracy and to help them become accountable to the people. The ILO formulates international labour standards in the form of Conventions and Recommendations setting minimum standards of basic labour rights: freedom of association, the right to organize, collective bargaining, abolition of forced labour, equality of opportunity and treatment and other standards addressing conditions across the entire spectrum of work-related issues.
Click here to visit International's website.

More from International Labour Organization
91 Womens access to microfinance and other forms of credit Support for Growthoriented Women Entrepreneurs in Tanzania 2005
22 Wasting opportunities Working Out of Poverty
Principles of good practice for business development support projects
The Vocational Education and Training Agency in Tanzania
10 Overview Working Out of Poverty

Related Forum Posts
7 words or less for Structogram
commission-only sales business?
Re: Greetings from Toronto!
Budget.
Adventure travel to Africa.
Share this article. Fund someone's dream.
Share this post and you'll help support entrepreneurs in Africa through our partnership with Kiva. Over
$50,000 raised
and counting -
Please keep sharing!
Learn more.
Featured Article
The Four Critical Success Factors to Help Small Businesses Reach Success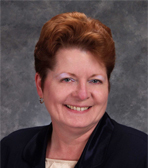 By
Leanne Hoagland-Smith
,
Chicago Sales Coach
| | | |
| --- | --- | --- |
| | Like this page? PLEASE +1 it! | |
Supporters: Thank you Sharon Galor of Toronto Salsa Lessons / Classes for your suggestions to make the newsletter look like the website and profile younger entrepreneurs like Jennifer Lopez and Sean Combs!