Clearing the Path 4 Ways Fear Wreaks Havoc on Your Dream and What to Do About It
---
---
Free PDF Download
The High Price of Gas Four Ways the Idea of Your Business Can Cost You Everything - By Kim Castle
---
1. Are you making
daily progress
towards accomplishing your business vision?
2. Do you find that despite a strong
desire
to make your vision happen,
obstacles
always seems to pop up and slow you down?
3. Do you find that
doubt
is chipping away at your vision, keeping it from ever becoming a reality?
Thank you. N*ow let's do something about it.
This lack of progression towards a desired
accomplishment
can rarely be blamed on someone else because it is you who must believe in it to make it happen. The root of the problem, often unseen and unnamed, comes from you, or more specifically, one part of you.
No matter the level of success, every
entrepreneur
and
small business owner
with whom I have worked has experienced barriers while making their
business dream
a reality – even if they've already made mill*ions. The barrier to them or for them is ALWAYS some degree of concern, procrastination, uncertainty, disconnection, lack of passion... fear. Yes, I said it — the dreaded f-word.
Many of you may have immediately said, "I've worked through all of my fears." You may even say that you don't really feel fear any more. Or that you ignore fear's little twinges, or that you're good at
feeling fear
and doing "it" anyway. Frankly, you're just really skilled at pretending the thoughts don't exist. Don't worry, it's not you. It is just fear protecting its turf.
Concerned about how tricky these thoughts can be? Let's see if fear is woven into your
inner dialogue
without you even knowing it. Let's start with your vision.
• You have an idea for a
new business
you want to create, or an idea to expand the business you already have.
• You see it in your mind's eye and it gives you a
rush
of energy just thinking about it.
• It starts to take shape when you tell a few people close to you your idea and share emotionally how it's going to affect you. They feel it because you feel it.
• With
great gusto
you make a plan, on paper or in thought, and you look for people and information to help you accomplish it.
And then... things start to slow you down. Your path fills with some of following variations of entrepreneurial fears:
You start putting off the tasks that you have defined; you procrastinate each time you schedule a task or have a call to make. A clear example of this variation of an entrepreneurial fear is the epidemic of "Shelf Help': buying a book or information product to assist you in making your business dream real. The product sits on the shelf without you ever applying the information in which you decided to invest. This dimension of fear will keep you in a feeling of a growing black hole – it will always feed the following three variations.
Or
Once the initial energy rush of telling people about your dream and the plans to make it real starts to fade, a different feeling starts to flood in. Every time you think about taking a step forward doubt and second-guessing pop up. A clear example of this variation of fear is that you start looking for more information or other tactics to try without ever applying the ones you've already identified. This dimension of fear will keep you in the
chase
– and will always hold your dream like a carrot in front of you.
Or
Despite
painting
a very clear emotional picture of your business dream to yourself and others, the rest of the picture starts to become cloudy. You become unable to see your way through to making it happen, and become stuck in the feeling of the dream. You look for a guara*ntee to make reaching for the dream worth it. A clear example of this variation of fear is when you start saying "I don't know...", "I need some more validation," or "If I could just find someone who has done the very same thing." You say these things... a lot. This dimension of fear ensures that you will never – know.
Or
The
buzz
that you used to get from even thinking about your business dream is replaced with a feeling of hopelessness, and despite the power that once surged through your
heart
every time you thought about your dream, you n*ow feel like a victim. A clear example of this variation is when questioned about your progress you let yourself off the hook by saying, "It was a neat idea, but it's really pointless to even try," "I don't have the resources," etc. Even if you are ne*ver quest*ioned, you say this to yourself. This dimension of fear is deadly. It leads to "dream atrophy" – it often causes people to stay in businesses or jobs they don't love for their entire lives.
Do any of these seem familiar? Don't worry. You are not alone. Everyone feels fear. Fear is a natural human reaction. Fear serves a function. It gets you out of the way of a speeding train or a growling bear. Don't strive to stop fear, you can't. Even if you are largely successful in the short-term, it will always come back in some other way and hit you harder because the stakes are bigger.
There is an easier and more dependable way to deal with fear so that you can prevent these destructive energy leaks from taking the wind out of you and your dream.
To help assure that your dream becomes a reality, he*re are four insights into what is really going on behind the scenes of when you're in action:
• First you must realize that each and every thought comes from your brain. Yes, your
brain
alone. It has been put in the position of looking out for you since you were born. In fact, YOU gave it the job. It's the same manufacturing plant that gave you the ideas that became your dream.
• You must also appreciate that your brain feeds you countless thoughts every day, even if they ne*ver entered your awareness or interrupt you in your daily tasks. They grow like unattended weeds in the fertile garden of your mind, forming barriers of disbelief that prevent you from ever experiencing the fruits of your vision, sometimes from ever even "seeing" them.
• It may seem hard to comprehend but your brain has no emotional attachment to any of the thoughts it feeds you – none. It's simply doing its
job
of looking out for you by providing you with the thoughts. Both the thoughts of your
dreams
AND the limiting thoughts are simply that – thoughts. You then get to decide what to do with them. The trick is to do this BEFORE an emotional reaction is triggered.
• You need to develop the new skill of recognizing each and every one of the limiting thoughts, then create the
habit
of removing them before they take you down. Your "garden" must be fr*ee of these "weeds" so that you can actually plant the seeds of your business vision, which you can then tend as they grow.
These steps are easy to do IF you have a reliable and easy to follow process that you can walk through even if you are in the middle of the fear emotional response. See the fail-proof process we use.
Embrace these simple understandings so you can take command over your thoughts and their effects on your dream and your entire life. It is far more powerful to make
decisions
from choice, instead of by reacting. Don't react... choose. Your dream will then become a reality faster than it is possible to imagine.
© Castle Montone, Limited
Kim Castle and W. Vito Montone teaches entrepreneurs and small
business owners
how to turn their business ideas into a money-making marketable brand. If you want to experience
clarity
all the way to the bank™, get started now at http://www.brandu.com/rd.cfm?id=743.
Related Articles
The two things that kill marketing creativity
The Fearless Factor by Jacqueline Wales
Row Sow Tow Your Boat
The Art of Passion
Do You Dream Big Enough?
Leadership Tip: Dream On
How to Stay Motivated and Focused with Your Work From Home Online Business
How to Modify the Path Variable in Linux/Unix
When Fear Holds You Back
Successful Entrepreneurs - 3 Must Have Characteristics
Characteristics of Entrepreneur - Successful Entrepreneurs Need These Traits!
Michael\'s Law of Deliberate Manifestation
Enough Already: Why Now is the Perfect Time to Pursue Your Career Dream
Face Your Fears and Live Your Dream Life
LEADERS TRAVEL ON THE PATH OF MAKING PATH.
Build Momentum by Leaning Into It
Entrepreneurs are Made, Not Born
Embrace The Life You Deserve!
Overcome The Fear Of Being Judged By Others
Motivation + Planning + Action = Success!
Free PDF Download
The High Price of Gas Four Ways the Idea of Your Business Can Cost You Everything - By Kim Castle
About the Author: Kim Castle



RSS for Kim's articles - Visit Kim's website
With nearly two decades in the advertising and design business, with clients like Domino's Pizza, General Motors, Direct TV, Pedigree, Wolfgang Puck, Higher Octave Music, Hollywood Celebrity Products, Disney, and Paramount, as well as thousands of entrepreneurs around the world define, structure, communicate, and position their business for greater profits, BrandU(R) co-creators Kim Castle and W. Vito Montone discovered that entrepreneurs could experience the same power that big brands command for a fraction of the cost with the world's only process-based results-drive Integral approach to business creation. BrandU(R) is helping entrepreneurs grow with the power of extreme clarity from idea...to brand...to market(TM) and helping one million entrepreneurs become successful and whole so that they can make a difference in the world. Are you one of them? If you want to experience clarity all the way to the bank(TM), get started now at http://www.brandu.com.
Click here to visit Kim's website.

More from Kim Castle
Will You Survive the NEW Competition Four Ways to Win Customers Every Time
Looking for Sky In All The Wrong Places
A Point in Every Direction Is the Same As No Point At All
Eye On The Pie Branding From an Investors POV
Pain Free Business 8 Ways To Make Sure Customers Want What You Sell

Related Forum Posts
Off to get married, Congrats
Re: What Sells Online?
Re: Fear of Success
Other Great Books...
Re: Ideas For Business
Share this article. Fund someone's dream.
Share this post and you'll help support entrepreneurs in Africa through our partnership with Kiva. Over
$50,000 raised
and counting -
Please keep sharing!
Learn more.
Featured

Expert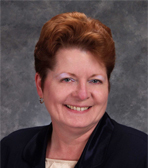 Leanne Hoagland-Smith
@coachlee
Visit website
| | | |
| --- | --- | --- |
| | Like this page? PLEASE +1 it! | |
Newsletter

Get advice & tips from famous business
owners, new articles by entrepreneur
experts, my latest website updates, &
special sneak peaks at what's to come!
Suggestions
Email us
your ideas on how to make our
website more valuable! Thank you Sharon
from
Toronto Salsa Lessons / Classes
for
your suggestions to make the newsletter
look like the website and profile younger
entrepreneurs like Jennifer Lopez.