How Public Acknowledgement of Poor Quality Can Increase Sales
---
---
Free PDF Download
How to Craft an Engaging Message That Highlights What You Do to Increase Sales - By Leanne Hoagland-Smith
---
Domino's Pizza continues to publicly acknowledge their
poor quality
from cheese bread with very little cheese to pizza crust and sauce that stinks. When something does not work and a lot of people know it does not work, it is probably time to let everyone know.
Beyond the standard observations of being a dollar short and a day late, this is another opportunity to learn how to improve your
marketing
message']);">
compelling marketing message
in your ongoing quest to increase sales. Sales Training Coaching Tip: Listen to your customers, potential customers and centers of influence.
Toyota became more proactive with a recent recall of 500,000 vehicle when compared to its past behavior of ignoring some troubling mechanical problems. This time this auto
giant
appears to be getting ahead of the
bad news
instead of ignoring it.
Of course some might argue, they crunched the
risk
numbers and concluded the potential law suits would be greater than the cost of the recall of poor quality vehicles or products. Sales Training Coaching Tip: If crunching numbers specific to risk for poor quality of your products or services is your practice before you take action, then this suggests whatever values the company espouses these are hollow words.
Both of these businesses want to retain
existing customers
and build loyal customers not to mention increase existing market share. This is the goal for any business from the micro single office home office to the Fortune 100.
Now is the time to survey your customers and ask them:
What they think about your products or services?
Are you easy to do busy with?
Are you responsive to all types of requests?
What could you do better respective to products, services and processes?
Mea culpas happen because those in management were not listening. This type of behavior is 1000% reactive and not proactive. Since the purpose of marketing is to attract attention (positive) and to build the
relationship
(positive), then now is the time to ensure you are doing just that after delivery of your products and services. By not taking that action, you may be in Domino's or Toyota's position and this is not the position to increase sales.
P.S. Remember if you are
selling
Toyotas, do not drive away in an Audi.
Related Articles
Motivation Means Presence Not Presents
Help, I Urgently Need to Increase Sales
Quality landing pages to get more sales
Has Privatisation Benefited the Poor?
Sales Leads -- Quantity or Quality?
3.1.4 Overall resource availability: Training priorities, resources and reorientation
Study objectives: Learning to change
To Do Your Best Work and Have a Joyful Life Ask for What You Need.
Wanted: jobs for Africa's youth - Public Works
Public Relations Firms
Internet Home Based Business - The Trust Factor and Credibility in the Market
5.3.4 The unemployed: Public sector training
Productivity, Wages and Prices - What's This About?
How To Manage Cost Of Quality System
7.5.3 Public sector services for the poor: Institutional design and capacity building
Sales Executives Need to be Coaching their Sales Managers
7.4.3 Funding
7.5.4 The role of public sector training institutions: Institutional design and capacity building
How Successful Sales Conversions and Article Writing Share One Common and Critical Characteristic
How to Win More Sales Is by Knowing Where to Find the Best Help
Free PDF Download
How to Craft an Engaging Message That Highlights What You Do to Increase Sales - By Leanne Hoagland-Smith
About the Author: Leanne Hoagland-Smith



RSS for Leanne's articles - Visit Leanne's website
Executive consultant, sales coach and speaker, Leanne Hoagland-Smith, partners with innovative and crazy busy leaders who want to dramatically improve their team results. What this looks like differs for each firm and why a free strategy session is offered just by calling 219.759.5601 CDT USA to have a conversation about the results you are seeking. If you prefer you can forward a request to coach@processspecialist.com

Her book, Be the Red Jacket is a no-nonsense and quick read to help discover potential gaps that may be keeping you from your goal to increase sales. The forward is by Evan Carmichael of EvanCarmichael.com

Remember if you think you cannot or you think you can either way you are right. (Henry Ford). Sales Coaching Tip: Change your thoughts; improve your results.
Click here to visit Leanne's website.

More from Leanne Hoagland-Smith
Leadership Audit For Business
Leadership Assessment
Business Building Check List

Related Forum Posts
New Small Business Topic
Online Sales and Marketing vs Traditional
Re: Online Sales and Marketing vs Traditional
Re: Alexa Rank - How To Get A Better Alexa Ranking
Re: 2012 is a leap year!
Share this article. Fund someone's dream.
Share this post and you'll help support entrepreneurs in Africa through our partnership with Kiva. Over
$50,000 raised
and counting -
Please keep sharing!
Learn more.
Featured

Expert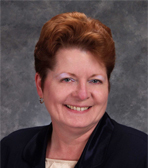 Leanne Hoagland-Smith
@coachlee
Visit website
| | | |
| --- | --- | --- |
| | Like this page? PLEASE +1 it! | |
Newsletter

Get advice & tips from famous business
owners, new articles by entrepreneur
experts, my latest website updates, &
special sneak peaks at what's to come!
Suggestions
Email us
your ideas on how to make our
website more valuable! Thank you Sharon
from
Toronto Salsa Lessons / Classes
for
your suggestions to make the newsletter
look like the website and profile younger
entrepreneurs like Jennifer Lopez.