Complementing Your Management Team
---
---
Free PDF Download
7 Easy Tips For Better Communication at Work - By Martin Haworth
---
We all have weaknesses. Whatever our roles.
In
management
positions, one of the bigger
challenges
is to
recognise
our own shortcomings and alter our own behaviours. Sometimes this can be very challenging.
Often a hint is that there are areas of your work where you feel like you really struggle, or are things you avoid. Or are things that you don't enjoy doing. So you do other things that you do like and leave gaps. Spaces in your attention that are important, but get missed.
You are not alone, your
gaps
are natural, because no-one is perfect, not even those at the very top of their game.
You see, the very best executives realise that they aren't completely rounded. The ones who have wonderful strategic
visions
may not be the best with the purse strings. The ones who have a very focused view of the operational standards of their business, may well not see the possibilities.
The
business world
is littered with big-time bosses that missed a trick or two. You may have worked with one or two!
The best ones realise this and take action. Even though it might mean getting over that truly biggest hurdle for top bosses, their ego, the best are able to get the point that they aren't perfect and they need help, for the greater good.
So they surround themselves with others who have the skills they lack. A great visionary may have an expert with tight financing. The detail guy may have someone who is a whiz at thinking off the wall and with wow ideas.
It's a blend that the very best bosses understand and let go of. They give up control in the areas where they are not as strong.
If you have weaknesses, accept it - it's natural and where those are, look for people in your
team
who have those skills. Nurture them and let them have a free rein to manage that part of your business where you can't - not effectively anyway.
And get on doing your stuff really, really well, without the
worry
about those bits that you are less comfortable with.
Martin Haworth is a business and management
coach
and trainer, working with a range of clients from
corporates
to individuals worldwide. www.MartinHaworth.com
Related Articles
Resource Management Software should be tailored to your business – not the other way around
Managing Projects Through People
The Incompetent Interviewer
Involving your Team in Decisions
Sales Training for Senior Manager Performance Improvement
The Apprentice - The Fired Duo
The power of a CEO 360 Review
Building and Organizing a Virtual Team - Strategies that Work
Classes to Motivate and Manage a Team:
Developing Your Management Team
The 5 Major Skills you need to become a Great Manager
Sales Training, without supporting Sales Management Training,
We All Have Strengths
Recruitment Standards You Must Have To Build Your Business
Sales Management 101: How You Manage Your Sales Action Team
How to Find Ways to Create More Time in Your Business
Sales Management, Prospecting, and a Sense of Urgency©
What Is the Most Effective Quality Within Your Sales Team?
The 3 P's of Selecting A Network Marketing Company To Join
Teamwork
Free PDF Download
7 Easy Tips For Better Communication at Work - By Martin Haworth
About the Author: Martin Haworth



RSS for Martin's articles - Visit Martin's website
© 2013 Martin Haworth is a business and management coach and trainer, working worldwide with SMEs & corporates and based in the UK. He has extensive experience in the delivery of one- and two-day training programs on a whole range of tactical management skills to be found at the workshops we do as well as supporting other organisations as a relaibel and resourceful associate. He is an expert on Family Businesses, helping business owners and their families effectively manage succession to future generations and balance the demands of family and other stakeholders with an effective focus on the business. To find out more checkout his website at Coach Train Learn!
Click here to visit Martin's website.

More from Martin Haworth
10 Easy Ways To Build Trust With Your Employees
Make Meetings Work Use An Agenda
Empowerment The Key To Developing Your Management Skills
Key Management Development Secrets Responding To Differences
Employee Relationships What is Responsibility

Related Forum Posts
No B.S. Time Management
Re: Anyone Uses Elance.com? Guru.com? Rentacoder.com?
Seek Venture Capital & Funding
Which kind of industries are you interested in?
Re: FILL IN THE BLANK: One thing I did to grow my business today
Share this article. Fund someone's dream.
Share this post and you'll help support entrepreneurs in Africa through our partnership with Kiva. Over
$50,000 raised
and counting -
Please keep sharing!
Learn more.
Featured

Expert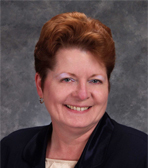 Leanne Hoagland-Smith
@coachlee
Visit website
| | | |
| --- | --- | --- |
| | Like this page? PLEASE +1 it! | |
Newsletter

Get advice & tips from famous business
owners, new articles by entrepreneur
experts, my latest website updates, &
special sneak peaks at what's to come!
Suggestions
Email us
your ideas on how to make our
website more valuable! Thank you Sharon
from
Toronto Salsa Lessons / Classes
for
your suggestions to make the newsletter
look like the website and profile younger
entrepreneurs like Jennifer Lopez.