Workplace Relationship Building - The Purpose of Openness
---
---
Free PDF Download
7 Easy Tips For Better Communication at Work - By Martin Haworth
---
When we want to get the best from our employees, we have to make the effort to get to know them better. It has to be a two-way process to help them feel comfortable with you, so that opening up is an easy step for them. Getting to know them well, includes giving them an
understanding
of what you are about too. By sharing just a little of your inner self, you will encourage them to be more open too. There's no need to go too far with this. No need to overwhelm them with the problems you face, until you feel able to and when you know it is appropriate and it will be valuable - on both sides.
These levels of
relationships
are very intimate and with that comes responsibilities such as confidentiality, understanding and
support
as the very least.
Being open with you, their boss, can create vulnerabilities and sensitivities that you need to realize is an honor, because people do not let just anyone under their skin. It has to be earned and respected.
When you are open with people, you share your innermost self with them. When your
team
members feel safe enough to do so, the openness they offer needs to be reciprocated, so that they know that it is the
relationship
that is valuable, both ways, such that
trust
and win-win are the expected outcomes.
In the overall concept of workplace relationships' the
purpose
of
encouraging openness
is to create and expand that bond between you both, such that each recognizes the value of the other in that pairing. Sharing a little of yourself with your people will be incredibly encouraging for them.
Being 'human' and one-to-one with people - in itself - is a huge step towards openness. The time you take to create the space for the
interaction
is an indication that you value them as an individual. That you respect their needs as well as see them as a significant contributor.
As this evolves, they will share more deeply their thoughts about their work. They will start to tell you that they have aspirations; that they
struggle
a little. The value of developing this openness between you is not just that you find out more about your people either.
Where you share your own
challenges
openly, you may be surprised at the offers of contributions to support you that you can generate. Openness is simply not about one-way traffic, it engenders
togetherness
through trust,
working together
to help and develop each other, irrespective of hierarchy.
And openness starts with you, their manager encouraging it through the model you show them, and the way your
behaviors
bring it on.
Related Articles
Why Great Workplace Relationships Are So Valuable
Outcomes to Seek When Building Workplace Relationships
Vision or Trust
Management Development - Four Advanced Coaching Skills
Effective Business Relationships - What Are They?
3 Ways Around Workplace Roadblocks
5.1 There can be little diversification without an optimal trade policy: Economic Report on Africa 2007
How To Make Networking Pay Off
Blueprint for Building a Business On Purpose
Workplace Bullying: 7 Ways to Ward Off the Bully
The Philosophy of Responsibilities in Workplace Relationship Building
Are you naming the elephants in your room?
Beyond Your Tasks
5 Unique Ways to Stop Workplace Drama (Tip #19)
Workplace Relationship Building - Refining Your Intuition Skills
Leaving the Workplace Drama and Moving On: Your Exit Interview (Tip #4)
Nonverbal Communication in the Workplace: How it can be Helpful (Tip #15)
Workplace Relationships - What Does Responsibility Mean?
Management Skills - Quick Steps to Workplace Relationship Building
Alone at the Business Helm
Free PDF Download
7 Easy Tips For Better Communication at Work - By Martin Haworth
About the Author: Martin Haworth



RSS for Martin's articles - Visit Martin's website
© 2013 Martin Haworth is a business and management coach and trainer, working worldwide with SMEs & corporates and based in the UK. He has extensive experience in the delivery of one- and two-day training programs on a whole range of tactical management skills to be found at the workshops we do as well as supporting other organisations as a relaibel and resourceful associate. He is an expert on Family Businesses, helping business owners and their families effectively manage succession to future generations and balance the demands of family and other stakeholders with an effective focus on the business. To find out more checkout his website at Coach Train Learn!
Click here to visit Martin's website.

More from Martin Haworth
Key Management Insights Take Ownership Of Your Outcomes
10 Easy Ways To Build Trust With Your Employees
Employee Relationships What is Responsibility
Recruitment Standards You Must Have To Build Your Business
Success Steps You Can Use To Make Interviews Easy

Related Forum Posts
Re: LEADERS
Type of business with building
Removal of Director paperwork
Re: Seven Marketing Strategies To Attract The Affluent Buyer
Re: Quick Ways To Utilize SEO Effectively
Share this article. Fund someone's dream.
Share this post and you'll help support entrepreneurs in Africa through our partnership with Kiva. Over
$50,000 raised
and counting -
Please keep sharing!
Learn more.
Featured

Expert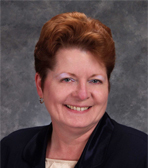 Leanne Hoagland-Smith
@coachlee
Visit website
| | | |
| --- | --- | --- |
| | Like this page? PLEASE +1 it! | |
Newsletter

Get advice & tips from famous business
owners, new articles by entrepreneur
experts, my latest website updates, &
special sneak peaks at what's to come!
Suggestions
Email us
your ideas on how to make our
website more valuable! Thank you Sharon
from
Toronto Salsa Lessons / Classes
for
your suggestions to make the newsletter
look like the website and profile younger
entrepreneurs like Jennifer Lopez.