Employing People Can Accelerate Your Small Business Growth
---
---
Free PDF Download
Business Coach Shows Business Owners How To 'Let-Go' Of Their Business - And Let Their Employees Run It - By Casey Gollan
---
A great way to accelerate your small
business growth
is by employing people.
Okay, it may sound a little simplistic, so let me give you an actual client case study of mine to illustrate how you can do it for your
small business
growth.
Jason owned a door painting business and worked with me a number of years ago. Within just 3 months his small business sales per month grew from $45K to $90K because he employed a new staff member.
Yes, it's true! Doubling your business could be as simple as that! Let me explain how Jason did it.
Jason's business was set up for some business growth, yet he needed a little help to identify how he could achieve it.
We identified that in the production area of the business, he had some reliable staff doing a great job. Yet in the sales and administration part of his business – he was doing all the work.
We identified that he was getting 'bogged down' in the admin roles in the business and it was keeping him from what he does best; Selling.
One of the keys of effective business growth is to generate profitable sales. Yet for Jason, the admin work he was doing was taking time away from him being able to sell. He was bogged down in the day-to-day administration of the business.
If you have a business, consider this - Sales people should be doing one thing – selling. If they are doing the daily administration work they may be costing you profit. And growth.
What we did was simple. We put on an office/admin person.
The key guideline in putting on a person is this; as soon as you can afford half of a person's wage you employ them. The reasoning is simple. They'll pay their way when they get going.
Prior to putting on the admin person, we developed the systems in admin so that the new person could follow them. And we also developed training programs to ensure that the new person would be up and running in next to no time.
If you're looking to put someone on in your business, you'll also need to put into place systems so that they can follow them consistently – especially during the first month. You'll also find that you'll probably stunt the growth of your business in the first 3 to 4 weeks because you'll need to devote a lot of your time to training that person 100%.
It's the old notion of having to take one step back to take three or four forward.
If you train them at less than 100%, say 50% you'll only ever get out of them what you put in. That's where most
business owners
fail. Firstly they select the wrong person and then they don't have a great system to train up new employees.
Anyway, Jason put on the new admin team member. We defined her roles and responsibilities. We got her to read the about how the business ran so that she could understand systems and how they can work for a business and then we coached her on how to systematise her tasks as we explained them to her.
It took about one or two months before the new team member was up and running. In that second and third month, Jason brought on new business like crazy!
With the extra time on his hands, he met more people, had more appointments and brought on more customers.
As a side note, the new team member was completing the businesses admin activities in just 2 days that used to take Jason two weeks to complete.
This meant that the new team member could then be focused on improving the administration of the business, and then the financial tasks of the business.
Eventually this admin person worked on documenting the systems of the entire business, enabling Jason to sell the business some time later.
Now let's consider your business.
If you would like to grow your business, consider getting other people to do activities that are tying your down.
To help you in your business here's what you should do…
1. Put a value on your time. For example, if you charge out at $50 or more per hour that's great. What it means though is that you're wasting your time and holding your business back if you are doing any tasks that you can pay someone less than $50 per hour to do.
2. List the jobs that are less that your $ value per hour. I would suggest that it would be the banking, getting the mail, opening the mail, doing your book work, doing mail outs, etc…
3. Delegate these jobs to your team. Or even better hire someone to do them for you. If you can pay someone $20 per hour to do your bookwork and you can go and make $50 per hour, you are $30 in front. Plus they'll get in done in half the time.
4. Make it happen.
Too many small and medium sized business owners do too much work 'in' their business. Consequently their business doesn't grow.
Work out what you are best at in your business. Then surround yourself with people that will do the things that will free you up so you can do those 'best' things.
Then you can concentrate on doing the things that you know could grow your business, and the people that you employ can do what they do well. The end result will be significant business growth for you.
Copyright © 2005 by Casey Gollan. All Rights Reserved
Business Coaching
expert
Casey Gollan
helps grow businesses by $1 million to $10 million in 1 to 3 years. Since 1996 his coaching programs have added over $375 million to small businesses. Go to his
Melbourne Business Coaching
website and watch a free business growth video series.
Related Articles
2.0 Recent Economic Performance in Africa and Prospects for 2007: Economic Report on Africa 2007
Virtual Bankruptcy Assistant (VBA)
2.5 Conclusion: Economic Report on Africa 2007
Small Business Fuels the Economy
Time Runs Out In Business Financing Ė Working Capital Management Analysis & Strategies
12 Tips to Maximize IT Expenditures and Improve Business Productivity
Conclusions - Promoting Growth in Sub-Saharan Africa: Learning What Works
9.3.4 Commercial banks: Support for Growth-oriented Women Entrepreneurs in Tanzania, 2005
5.0 Micro Enterprises - What are they?: Entrepreneurship and Small Business Enterprise Growth in Uganda
How to Accelerate Your Company's Product Line Growth and Stop the Continual Decline in Profitability
Improve Yourself, Improve Your Business
You Can Juggle a Franchise and a Family
How to Accelerate Small Business Marketing Momentum
Brains, complexity, leaders
Isnít it great that your business is growing?
No Matter the Economy, Some Franchise Categories Continue to Grow
How to Limit Business Growth in 2011
Whatís The Difference Between Not Having A Cash Flow Financing And Having A Business Finance Management Strategy?
Best Ways To Earn Residual Online Income
Mobile payments to hit $1 trillion by 2017?
Free PDF Download
Business Coach Shows Business Owners How To 'Let-Go' Of Their Business - And Let Their Employees Run It - By Casey Gollan
About the Author: Casey Gollan



RSS for Casey's articles - Visit Casey's website
Casey Gollan, Business Coaching & Mentoring Programs. Add $1 Million to $10 Million in the next 1 to 3 years. Since 1996 Casey has to added hundreds of millions of dollars to businesses. Watch a free video see client results Business Coaching website.
Click here to visit Casey's website.

More from Casey Gollan
Business Coach Shows Business Owners How To LetGo Of Their Business And Let Their Employees Run It
Fax Broadcasting Legal Bindings
3 HOT tips to improve your ads flyers and letters for Small Business Growth
Growing Though Emotions
7 Reasons Why You Need A Business Coach

Related Forum Posts
My entry
These maybe the coldest franchises out there:
Exclusive: Interview with Results
Re: Biz Plan Competition
New Small Business Topic
Share this article. Fund someone's dream.
Share this post and you'll help support entrepreneurs in Africa through our partnership with Kiva. Over
$50,000 raised
and counting -
Please keep sharing!
Learn more.
Featured

Expert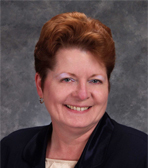 Leanne Hoagland-Smith
@coachlee
Visit website
| | | |
| --- | --- | --- |
| | Like this page? PLEASE +1 it! | |
Newsletter

Get advice & tips from famous business
owners, new articles by entrepreneur
experts, my latest website updates, &
special sneak peaks at what's to come!
Suggestions
Email us
your ideas on how to make our
website more valuable! Thank you Sharon
from
Toronto Salsa Lessons / Classes
for
your suggestions to make the newsletter
look like the website and profile younger
entrepreneurs like Jennifer Lopez.