Rewards and Recognitions to Motivate Employees
---
---
Free PDF Download
6 Things Your Mama Taught You About Business, Sales and Success - By Patricia Weber
---
Knee deep in the challenge of leadership today,
business
owners and managers, can parlay the changing role of work to create and sustain an environment that helps motivate and keep employees. There's no one right answer, there is no magic wand and don't try to mind read how to motivate someone.
Lesson: If you think
money
is the answer, think again because it is not! The
truth
to this is in research as recent as 2006.
A straight and fast way to influence
employee
performance to use both the P in aptitude and the T in
attitude
is with the effectiveness of your rewards and recognitions.
Money is proven over and over again in research to be a short term motivator. You want to be creative with your approach. And for certain, the most effective route is in the little things: do you treat people fairly with pay and benefits? Do you stop and catch people doing the "right" thing? Do you do on the spot coaching to help someone improve their performance? For that employee who wants to move ahead, do you offer training or coaching to higher levels of productivity? Do you say, "Thank you," when it's least expected? The old cliché expression, "you get what you reward," has volumes of application to your being able to create the environment to motivate employees.
One thing certain: if you ask
employees
what they want, and you listen, you will learn either what to give them or figure out a way for them to earn it. It's not necessary to hand them keys to a new car or a membership in a country club. What you do have to do with your rewards and recognition process is satisfy human needs: security, meaningful work and supportive relationships.
The article Motivating Employees in the Workplace, gives you a birds eye view of the four key factors to create a motivating environment for employees.
Related Articles
Motivating Employees in the Workplace
Motivate Your Team! Eight Quick Tips to Motivate for Success
What Are The Different Categories Of Employee Rewards And Recognition Programs?
Motivation with consequences
New Study of Corporate Rewards Program Proves...
How to Motivate Your Staff and Employees to Do Their Best
Managers Can Kill Employee Motivation
Workplace Motivation: 4 Unique Ways to Inspire Your Employees (Tip #12)
How to motivate your employees
Changing Your Ideas about Employee Motivation
Why Rewards Cause Problems #2: Rewards Can Punish
What Are The Common Mistakes You Need To Avoid While Designing An Employee Rewards And Recognition Program?
"Are You Considering An Incentive Program In Your Company"
High Performance
Dirt on the car
25 Ways to become a Great Team Leader
Results are in of a new study...
Using Total Rewards to Motivate Sales Professionals During Uncertain Economic Times
Successful ways of leadership & business development
JumpStart Your Employee Motivation: Ten Secrets to Empower Your Team
Free PDF Download
6 Things Your Mama Taught You About Business, Sales and Success - By Patricia Weber
About the Author: Patricia Weber



RSS for Patricia's articles - Visit Patricia's website
And if you are someone reluctant about networking and sales follow-up, maybe you feel you just bother people, grab a Free 25 page excerpt of Taking the Mystery Out of Follow-up, http://www.followupwithcare.com. Learn an easy step-by-step system to go from collecting business cards to a 30% to 100% increase in sales. Patricia Weber, 20 years sales training and business coach helps introverts motivated for change, to discover their personal breakthrough for ultimate success. Visit her blog for ideas, tips and actionable suggestions - http://www.patricia-weber.com
Click here to visit Patricia's website.



More from Patricia Weber
Sales Big Picture Top Salespeople Combine the Art and the Skill
6 Things Your Mama Taught You About Business Sales and Success
Sales Big Picture Top Salespeople Sell Attractively on Purpose
Sales Big Picture Top Salespeople Know Their Personal Best Time and How to Energize
5 Networking Sales Mistakes You Dont Even Know Youre Making

Related Forum Posts
Re: Ways to Boost Productivity
CEOs and Email - Slaves?
Where I want WSI to be in Dec 31 2007
Re: How to be green?
Re: What do think you about these statisitcs?
Share this article. Fund someone's dream.
Share this post and you'll help support entrepreneurs in Africa through our partnership with Kiva. Over
$50,000 raised
and counting -
Please keep sharing!
Learn more.
Featured

Expert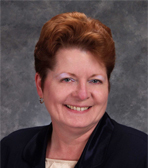 Leanne Hoagland-Smith
@coachlee
Visit website
| | | |
| --- | --- | --- |
| | Like this page? PLEASE +1 it! | |
Newsletter

Get advice & tips from famous business
owners, new articles by entrepreneur
experts, my latest website updates, &
special sneak peaks at what's to come!
Suggestions
Email us
your ideas on how to make our
website more valuable! Thank you Sharon
from
Toronto Salsa Lessons / Classes
for
your suggestions to make the newsletter
look like the website and profile younger
entrepreneurs like Jennifer Lopez.