Communicate your vision
---
---
Free PDF Download
Personal Branding: How to Market and Position Yourself - By Mandy Bass
---
Great Leaders Communicate their Vision
To have an effective team, all members must share the same vision and purpose. If you run an organization you need a succint way of communicating your vision to your people and prospects.
A vision statement is a unique, forward-looking statement that defines your ideal future and defines your reason for being. It answers the questions: "Why do we exist?"
A good vision statement is:
• Simple
• Inspiring
• Easy to communicate (simple language)
• Abstract
• Brief
• Stable
• Motivating
• Strategic
Examples:
A world class organization, which would last forever, producing business machines that operate at the speed of light (Tom Watson, founder of IBM)
To strengthen the social fabric by continually democratizing home ownership (Fannie Mae
To make people happy (Walt Disney)
To give ordinary folk the chance to buy the same things as rich people (Sam Walton, Walmart)
To give unlimited opportunity to Women (Mary Kay)
Related Articles
Putting Life in Vision Statement
Are You Killing Your Organization's Growth?
3 Essentials for a Shared Vision: Aligning Management and Staff
How to Go From Dreams Vision to Reality
Be a LEADER who Inspires a Shared Vision
Developing a VIsion Statement
Becoming Successful at Personal Development Plan
Change or Die
There is a huge difference between see and foresee
It's Results That Define Leadership
Downsizing - Some best practices
How a Vision Statement Can Influence Your Business Success
Top Ten Reasons to Write Down Your Life Vision Today
What Type of Team Are You Building!
Vision check
Are You Applying Your Vision?
Five Important Leadership Qualities Needed In Business
Finding Your Starting Point
Advertising Companies
Business and Communication: Almost, but Not Quite
Free PDF Download
Personal Branding: How to Market and Position Yourself - By Mandy Bass
About the Author: Mandy Bass



RSS for Mandy's articles - Visit Mandy's website
Award--winning Success Coach, Mandy Bass runs Priority Living Systems of Miami Shores, Florida . She works with business owners and sales professionals who want to breakthrough their current income ceilings, reduce their work and lead more fulfilling lives. Known as the coaches' coach, Mandy also trains and mentors people who want to build a coaching practice. Priority Living Systems designs and presents customized training programs and keynote talks> They specialize in working with organizations to refine their sales process for better results. Through their unique selling and marketing methods, professionals learn how to leverage their resources, stay focused, initiate more sales and get more referral business. They speaks to sales groups and professionals who want more control, more certainty, more money and ultimately more joy out of life. In her work, Mandy targets critical areas that challenge independent professionals and business owners on a daily basis. She helps people work smarter by leveraging their resources and staying focused on what is important. The structure and support they provide creates a system of accountability that sustains continual achievement.
Click here to visit Mandy's website.

More from Mandy Bass
Communicate your vision
Personal Branding How to Market and Position Yourself
Twenty Magic Words that Sell and How to Use Them
Finding Your Life Purpose
Looking for Balance

Related Forum Posts
Re: What I Enjoyed Reading This Week - Oct 14
Depends on the conditions
Can you tell me about 80/20 Sales Rule?
Re: Dream it. Wish it. Do it!
The 80/20 Rule
Share this article. Fund someone's dream.
Share this post and you'll help support entrepreneurs in Africa through our partnership with Kiva. Over
$50,000 raised
and counting -
Please keep sharing!
Learn more.
Featured

Expert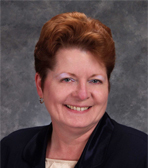 Leanne Hoagland-Smith
@coachlee
Visit website
| | | |
| --- | --- | --- |
| | Like this page? PLEASE +1 it! | |
Newsletter

Get advice & tips from famous business
owners, new articles by entrepreneur
experts, my latest website updates, &
special sneak peaks at what's to come!
Suggestions
Email us
your ideas on how to make our
website more valuable! Thank you Sharon
from
Toronto Salsa Lessons / Classes
for
your suggestions to make the newsletter
look like the website and profile younger
entrepreneurs like Jennifer Lopez.