Why You Should Always Keep Your Marketing Hat On.
---
---
Free PDF Download
Guerilla Marketing for Lawyers - By Terri Levine
---
Marketing isn't something you do when you put a special hat on between certain hours of the day or attend certain events...
marketing
is something we are involved in almost every day regardless of place or time. We are not just marketing our businesses, trying to
sell
our products and services, we are marketing ourselves and our ideas and trying to sell those, and ourselves, to others - trying to get them on our side and see things our way. All experienced marketers recognize there are five main reasons why your marketing efforts fall flat and you fail to make the sale. These are:
1. Your potential customer is not interested in what you are
selling
- he has absolutely no desire to even know about your product or service, let alone buy it. (Realize this might be a timing thing... he might not be interested today, but what about tomorrow?)
2. He has no money, so even if he wanted to buy what you are selling, he can't because he can't afford it. (He might not be able to afford it today, but again, what about tomorrow?)
3. He doesn't need what you are selling - maybe he already has one or doesn't have the type of
lifestyle
that would use it. Maybe to him it is a "luxury" item and he is a frugal type... (I repeat: maybe he has no need today, but what about tomorrow?)
4. He doesn't want to buy from you because he doesn't
trust
you. This may or may not be personal; maybe he has had bad experiences in the past, or maybe it really is personal. (You must be authentic, honest, and not appear over eager or pushy. Detach yourself from the outcome. Aim to be helpful and forget the sale. If it is going to happen, it will happen but if you try and force it you will lose this sale and any potential
sales
from this person. First you must sell yourself.)
What you need to remember is people will always buy when they really do want or need to buy what you are selling... and so the reason you want to introduce yourself anyway, and 'market' yourself is when they are ready to buy, you want them to come to you for that purchase.
Maybe your product isn't something they're in the market for, but you know somebody else who can help them. It will serve you better to refer your potential customer to the other company and help them get what they really want, rather than try to
talk
them around to using your company instead.
Nobody likes a pushy
sales person
and you will turn them off ever doing
business
with you, but if you are helpful and are proving you have their best interests at heart, not only will they come to you when they are in the market for what you are offering, but they will remember you and refer others to you.
So remember, even if you recognize you are not going to get yourself a new customer "this time", market yourself in the best light possible anyway, because there is always tomorrow!
Related Articles
Geek Marketing 101
Future Marketing kicks out the ancient marketing
Real Estate Marketing Strategies - Tips for Creating Success
Is PR Marketing? Is Marketing PR?
5 Digital Marketing Advantages
How to fix sputtering marketing
Target Your Niche With Internet Marketing
M is for Marketing Strategy
The fastest way to get feedbacks from customers is now possible with text message marketing
Marketing - Art or Science?
Power Marketing Tips 01 Warning marketing can be fun
Mistakes of a Marketing Budget Strategy
Why A Strategic Marketing Plan Is Essential For Your Business
Why email marketing is the right answer for your business
Book Review: Web Marketing For Dummies
Commitment
Are you a Guerrilla
Fusion Marketing: Two Businesses Are Better Than One
Marketing Assessment
Sales VP's and Marketing VP's - Should the Roles be Combined?
Free PDF Download
Guerilla Marketing for Lawyers - By Terri Levine
About the Author: Terri Levine



RSS for Terri's articles - Visit Terri's website


Business mentor Terri Levine specializes in helping entrepreneur-owned businesses achieve record-breaking growth. Based in Philadelphia, Terri is founder and CEO of Comprehensive Coaching U, Inc., The Professional's Coach Training Program. She has been featured on ABC, NBC, CNBC and MSNBC, and in more than 1,500 publications. She is a sought after public speaker and the best-selling author of Sell Without Selling, Coaching Is for Everyone and Stop Managing Start Coaching. Learn more at http://www.TerriLevine.com. Contact Terri at terri@terrilevine.com.


Click here to visit Terri's website.

More from Terri Levine
Get a Handle on the Disinterested Client
Enjoy the Journey Career Selection
Radical Shifts to Achieve Extraordinary Business Results
Best Days to Send Press Releases
About Those Good Dishes

Related Forum Posts
Re: What is your Business?
Re: Letís talk about the ways of marketing your products, servic
Glad to be a member! - We Consult businesses FREE!
Re: Should Evan add a "Social Media Marketing" category to the f
Kevin's Case Study #11 - A New Forum Category?
Share this article. Fund someone's dream.
Share this post and you'll help support entrepreneurs in Africa through our partnership with Kiva. Over
$50,000 raised
and counting -
Please keep sharing!
Learn more.
Featured

Expert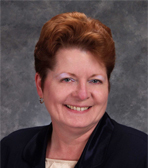 Leanne Hoagland-Smith
@coachlee
Visit website
| | | |
| --- | --- | --- |
| | Like this page? PLEASE +1 it! | |
Newsletter

Get advice & tips from famous business
owners, new articles by entrepreneur
experts, my latest website updates, &
special sneak peaks at what's to come!
Suggestions
Email us
your ideas on how to make our
website more valuable! Thank you Sharon
from
Toronto Salsa Lessons / Classes
for
your suggestions to make the newsletter
look like the website and profile younger
entrepreneurs like Jennifer Lopez.