Reasons Why Small Businesses Must Consider "Right-Shoring"
---
---
Free PDF Download
How To Build An Optimum Mix Of Knowledge Workers And General Assistants - By Gourab Nanda
---
If you have realized the tremendous importance of outsourcing and are looking to engage the right service provider to offload your non-core business activities, then read this article before you finalize your outsourcing partner. Imagine that you are organizing a critical business event and there is a truck load of tasks that need to be completed. You are fighting against the clock and you absolutely cannot mess around with it. If everything goes well it may rain in business opportunities for your company. Bottom-line; get it done professionally without spending a fortune.
How will you plan it?
Here are some options that you may consider:
Do onshore outsourcing or local outsourcing for your marketing activities to vendors who clearly understand your
prospects
to bring more effectiveness to your promotions. Outsource your regular phone calls, intimation, invitations, and registrations to onshore centers since country-specific knowledge and cultural association is essential for these activities.
Outsource your additional back-office, documentation, data management work to offshore locations like Asia or Russia. They offer great value for money and it comes in real cheap. Offshore centers can also work across time-zones to ensure that your tasks get done 24x7.
Sounds great, but if you look closely, this involves two models of outsourcing: offshore and onshore outsourcing. Even though it's difficult to manage all these activities simultaneously, if engaged, this combination packs utmost effectiveness, efficiency, and cost benefits.
How would you do it?
You have the following options:
"I will engage different vendors specializing in different outsourcing models and manage all these vendors separately. I understand that this involves managerial challenges."
"I will better focus on my core activities and near shore all these tasks to a single vendor, who primarily handles marketing, as this is the key activity. I can compromise on the effectiveness and cost of other activities."
"I will look for a professional service provider, who internally uses these two models of outsourcing (right-shoring) and gives me the best of all models. I need not compromise on effectiveness, managerial challenges, and costs. I can also completely focus on other complex issues which need my direct and undivided attention."
When should you select onshore outsourcing?
From a
business process
perspective, the two major advantages of onshoring are local language/ communication and knowledge of country specific product/services and culture. For example, health insurance, transportation, and education are very country specific areas and may require onshore expertise to carry out some parts of the tasks. Similarly, where frontend communication is important, people with local language and accent are best.
When should you go for offshore outsourcing?
Offshoring has huge cost advantage and there are many services that are well done in offshore locations. These include software development, data management, website maintenance, document management, product manufacturing, and many other technical services. As part of offshoring, one can select the right type of country for the right type of service. For example, India and Russia might be good fit for software development, while China would be great for manufacturing. A near shore country like
Canada or Brazil may be a good match for something that requires close communication skills but not much country specific knowledge.
What's your call?
"Right-shoring"
is now one of the most preferred ways to outsource your non-core business activities. Right-shoring vendors achieve
peak performance
using the
right combination
of outsourcing models for all the operations that you outsource. Right from crossing boundaries to managing diversified operations to achieving maximum effectiveness at minimal costs, they clearly understand the specifics of each outsource-able geographic location, its people, resources, wage patterns, governments, and its policies, and get the best of all worlds for your business.
Almost all tier 1 telecom and IT companies in North America have embraced right-shoring as their strategic operational model.
This model not only helps you organize business activities but also adds great effectiveness and savings on all your regular outsourcing tasks. So before finalizing your outsourcing partner just keep these things in mind. It's always better to look for right-shoring service provider even though your outsourced operation does not require it right now; you may never know when you would need one, as your business is only headed in one direction, i.e., UP.
Key terms used in this article and their meanings:
Offshore Outsourcing:
Hiring an external organization to perform some business functions in a country other than the one where the products or services are actually developed.
Onshore or Local Outsourcing:
Outsourcing business activities to vendors in the same state/region.
Near-shore Outsourcing:
Outsourcing jobs to a nearby foreign country.
Right-shore Outsourcing:
Restructuring a company's workforce to find the optimum mix of jobs performed locally and jobs moved to foreign countries.
Related Articles
Why small businesses are important for the Canadian economy
Why Small Business Fail
Top 7 reasons to hire a small business marketing consultant
Three Reasons Start-ups Fail
W is for Why is my marketing not working?
Three Reasons to Give Mobile Keyword Marketing a Try
Reasons to Avoid Buying a Franchise
Small Home Business Ideas Targeting Local Offline Businesses
Putting QuickBooks in the Cloud - Why Businesses Do It
It's Not If But When – Will Your Business Be Ready When Disaster Strikes?
Reasons to Succeed
What are the common issues for small businesses?
2.0 Background: Entrepreneurship and Small Business Enterprise Growth in Uganda
Decision-Making FAQs
5 Reasons for Starting a Business from Home
Outsourcing Payroll Has Benefits While PEO's Do Much More
Small Business Loans for Women
Five Tips For Building A Wildly Successful Team Based Business
Why you should stick to one business idea
Why Small Businesses Won't Double Their Revenue This Year
Free PDF Download
How To Build An Optimum Mix Of Knowledge Workers And General Assistants - By Gourab Nanda
Related Forum Posts
Startup Challenges
Re: 10 Reasons Who Startups Fail & Book Recommendations
Exclusive: Interview with Results
These maybe the coldest franchises out there:
Re: Biz Plan Competition
Share this article. Fund someone's dream.
Share this post and you'll help support entrepreneurs in Africa through our partnership with Kiva. Over
$50,000 raised
and counting -
Please keep sharing!
Learn more.
Featured

Expert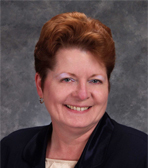 Leanne Hoagland-Smith
@coachlee
Visit website
| | | |
| --- | --- | --- |
| | Like this page? PLEASE +1 it! | |
Newsletter

Get advice & tips from famous business
owners, new articles by entrepreneur
experts, my latest website updates, &
special sneak peaks at what's to come!
Suggestions
Email us
your ideas on how to make our
website more valuable! Thank you Sharon
from
Toronto Salsa Lessons / Classes
for
your suggestions to make the newsletter
look like the website and profile younger
entrepreneurs like Jennifer Lopez.