Proven Principles for Profitability In Your Business
---
---
Free PDF Download
Seven Strategic Actions to Deal With Stress At Work From "Your Strategic Thinking Business Coach" - By Glenn Ebersole
---
How profitable is your business? Are you truly developing and running a profitable business? Is your
business
organized to grow as a profitable business? Your Strategic Thinking Business
Coach
has some principles to share with the
business owners
and
managers
who either could not answer the questions or had a negative response. These proven principles for profitability in your business include:
Principle #1: Develop a clearly defined and focused vision for your business. This is a critical need for successful and profitable businesses. This is where the successful journey begins.
Principle #2: Develop a
strategic plan
with a vision statement, a mission statement, a list of company
core values
or
guiding principles
and a list of short term and long term goals. This strategic plan will serve as your compass and as a "screening device" for
decisions
made to profitably grow your business.
Principle #3: Develop a strategic Integrated Marketing Communications (IMC) Plan and use that document to help drive the strategic
marketing
efforts of your business. This is a powerful and proven tool to keep your
marketing efforts
focused and on track.
Principle #4: Develop and commit to the highest standards of ethical and personal conduct. Demonstrate this commitment each day and in each transaction in your business. This will help you stand out from many other businesses.
Principle #5: Develop a strategic
client relationship
management system, which includes a plan for keeping in touch with your clients and customers, your prospects, and your stakeholders. This will help you achieve Top Of Mind Awareness (TOMA).
Principle #6: Build your business on a solid commitment to a team-based, versus an individual-based approach. Manage the team to take
strategic advantage
of each team member's strengths and to continuously promote and reward effective teamwork.
Principle Tip #7: Develop well documented systems and procedures for your business. This will assist in delegation and in the training of future team members.
Principle #8: Develop a strong support staff and make sure that your
team members
are in the right job. Avoid having team members "playing out of position." Make sure there are clear "up front" expectations for the support staff and how important they are to the team.
Principle #9: Develop a sound management system for the financial aspects of your business, which includes the management of monetary resources and human capital. Make sure that managers have the tools to manage the areas of financial responsibility given to them.
Principle #10: Seek advice. Find a good mentor, retain a
professional business
coach, and/or participate in peer advisory groups or mastermind groups. Benefit from the
experience
and outside opinions and views.
Your
strategic thinking
business coach
encourages you to fully realize the benefits of
business coaching
to strategically grow a profitable business. If you would like to learn more about how a strategic thinking business coach can facilitate and guide you in that endeavor, please contact
Glenn Ebersole
today through his website at www.businesscoach4u.com or by
email
at jgecoach@aol.com
Related Articles
Buy a Business, Start a Business or Buy a Franchise?
Do You Enjoy Tremendous Success?
Analyzing the Profitability of Product Lines
Why Buy an Existing Business or Franchise
The Corporate Training Challenge
A HEALTHY COMPANY CULTURE FOR A HEALTHY BOTTOM-LINE
How to Increase Sales Is Process Driven and Begins with Existing Customers Not New Ones
5 Ways to Stimulate Sales Growth and Business Value
Monetize Lost Productivity
The Well-Worn Path to Success
Franchisee Profile Who should and should not buy a franchise
The Evolution of Customer Analytics Marketing in the Gaming Industry
The Secret & The Law of Attraction
Third Generation Leadership = Increased Profit
How to Accelerate Your Company's Product Line Growth and Stop the Continual Decline in Profitability
Networking ROI
Network Marketing Leaders - Follow Them to Achieve Success
Two Must Have Tools To Dramatically Increase Sales
The Secret of Setting Successful Goals
The importance of Good Training for Franchisees and Franchisors
Free PDF Download
Seven Strategic Actions to Deal With Stress At Work From "Your Strategic Thinking Business Coach" - By Glenn Ebersole
About the Author: Glenn Ebersole



RSS for Glenn's articles - Visit Glenn's website
J. Glenn Ebersole, Jr. is a multi-faceted professional, who is recognized as a visionary, guide and facilitator in the fields of marketing, public relations, management, and engineering. He is the Founder & Chief Executive of the Lancaster, PA based multi-disciplinary & strategic thinking consulting practices, J. G. Ebersole Associates and The Renaissance Group™. He is a Certified Facilitator and business and strategic thinking and planning coach to a diverse list of clients. Also called the "PR Doctor." At J. G. Ebersole Associates and The Renaissance Group™, we offer a unique approach to a wide range of strategic planning, management, marketing, public relations, and communications assignments through our team of independent professionals. We believe that our multi-disciplinary, customized and strategic thinking approach to our clients makes us unique.
Click here to visit Glenn's website.

More from Glenn Ebersole
The Critical Importance of Business Ethics For Effective Leadership According To Your Strategic Thinking Business Coach
Strategic Thinking Planning Success Story
Feeling Lonely At The Top It May Be Time For An Executive Business Coach
Your Estate Does Matter
Ten More Benefits From Strategic Planning According To Your Strategic Thinking Business Coach Ten More Benefits From Strategic Planning According To Your Strategic Thinking Business Coach

Related Forum Posts
My entry
Exclusive: Interview with Results
Re: Great start, but no finish
Re: HOw to market a B2B consulting company
English teachers learn Japanese as Interns
Share this article. Fund someone's dream.
Share this post and you'll help support entrepreneurs in Africa through our partnership with Kiva. Over
$50,000 raised
and counting -
Please keep sharing!
Learn more.
Featured

Expert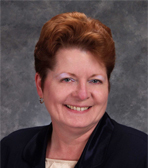 Leanne Hoagland-Smith
@coachlee
Visit website
| | | |
| --- | --- | --- |
| | Like this page? PLEASE +1 it! | |
Newsletter

Get advice & tips from famous business
owners, new articles by entrepreneur
experts, my latest website updates, &
special sneak peaks at what's to come!
Suggestions
Email us
your ideas on how to make our
website more valuable! Thank you Sharon
from
Toronto Salsa Lessons / Classes
for
your suggestions to make the newsletter
look like the website and profile younger
entrepreneurs like Jennifer Lopez.