The Pay Raise Process
---
---
Free PDF Download
The Self-Employed Entrepreneur: Do you have what it takes? - By Action Coach
---
When a new quarter or year starts, the question of pay
raises
comes up within our teams. Working with
business owners
and managers I am often asked what I think is a fair raise. Twenty five or 50 cents an hour, a dollar an hour, a hundred dollars a month or more etc.
The answer is none of the above. Firstly, you should have a very clear raise policy and you should have pay bands established. I see
businesses
with pay all over the place and no logical pattern. This will cause upheaval within a business and opens the door for
team
confrontation within the team and business leadership.
I usually
work
with business owners in establishing the following recommendations:
Establish position pay bands with a min, mid and max for each position.
Only give pay raises based on a percentage basis. DO NOT give raises based on dollars.
Have a set time each year to give pay raises. Usually this will be within the quarter following the businesses fiscal year end for the business. The owners are able to determine profitability and affordability. (Note. Since Budgeting should be completed, raises should be within the budget.)
Effectively communicate the raise policy to all employees and to all new hires during their on boarding process.
Drop the employee Performance Evaluation process and put in place a Performance Development process that is not tied to raises. (This is another issue in itself… and I will discuss this in an other article.
DO base raises on employee engagement and contribution to the success of the business.
There are a few things that come into play to establish the pay raise percentage per employee. The first thing that I look at is what is in the bucket for pay raises. For example, let say that you have budgeted 10% increase in the payroll bucket for pay increases this year and let's say that equates to about $8,000.00 for the entire team. (Not including owner's
salary
and ROI).
First, I look at establishing the low and high percentage range. The low is based on the annualized inflation rate and the high would be based on an average of what unionized businesses are settling for within your respective industry. If there are no unionized business look at what other businesses have offered etc.
For example, let say the annualized inflation is at 2% and let's say the average contracts have signed at 8%. That would make my raise range fall within 2% to 8%. A person who contributes little and not fully engaged would only get a 2% raise, a highly engaged person who contributes to the business would be at the top of the bucket. You could also add an additional 2% to the odd individual that went beyond the expectation into helping the company grow or prosper, or provide an incentive bonus based on profitability for those few individuals.
Using percentage based raises are more easily justifiable by business owners and managers. Regardless of how many dollars you give a person in a raise it is never seems to be enough. However, if your percentage is in line with what other percentage increases are you can justify your decisions. Just a couple last points, just because you put it in the budget does not mean you need to spend it all. Remember as a business owner any funds not expended results in
bottom line
profitability. Secondly, it is the individual who decides their lifestyle and it is not the businesses' responsibility to provide for that. If an employee is living beyond their means it's their responsibility to control their spending not yours.
ActionCOACH Peter Lepinski
780-814-1700
Related Articles
The Most Important Rule of Business
A Funding Consultant Could Show You An Easier Way to Raise Capital in the United States
Asking for a Raise
What Not To Say To Your Boss
Are You Raising Funds For Your Business Legally?
Reason Number 13 You Canít Sell Insurance
SMEs - entrepreneurs sourcing start up finance
"Drive ONE"
Will your business be successful? Shouldnít you be the first to know?
Eliminate Ranges From Your Negotiating Vocabulary
How To Write A Compelling Marketing Letter That Actually Gets Read. Part 2
I want them to want to be motivated to be on time!
Exercises to Keep Your Mouse From Biting You
If You Havenít Already, STOP Doing Annual Performance Reviews
Raising Service Prices in a Recession
What to say when someone says to you I need to think about it, I donít have the time, or I donít have the money.
Is Business Planning Necessary For A Home-Based Business?
Tired of hearing ĎNOí when seeking funding for your start-up?
No Pain No Gain 5 Step Sales Strategy
Flinching is for Sissies, Right?
Free PDF Download
The Self-Employed Entrepreneur: Do you have what it takes? - By Action Coach
About the Author: Action Coach



RSS for Action's articles - Visit Action's website
ActionCOACH is a team of business coaches who are making a difference in the lives of business owners in their communities.
Greg Kopchuk is the Master Licensee of ActionCoach's Alberta, Peel, York, and Halton regions of Ontario.

The ActionCoach team of Alberta, Peel, York and Halton includes Brad Prince, Cheryl Dyck, Dan Holstein, David Green, Greg Stonehocker, Jarrod Stanton, John MacKenzie, Juan Folch, Ken Zelazny, Kent Boehm, Laurie McNaughton, Luc Beriault, Mel Ruttan, Nagui Bihelek, Paul Thornhill, Peter Lepinski, Vince Fowler and Warren Coughlin.



Click here to visit Action's website.

More from Action Coach
The Great Recession
Sales vs Marketing or Sales Marketing
Is time management a hot topic for you
How to Really Focus on Success
How to increase your cash flow

Related Forum Posts
Franchise of a popular call center
Re: Franchise of a popular call center
How to valuate a business
Patent Walk-Through
Book: Comeback Moms
Share this article. Fund someone's dream.
Share this post and you'll help support entrepreneurs in Africa through our partnership with Kiva. Over
$50,000 raised
and counting -
Please keep sharing!
Learn more.
Featured

Expert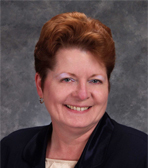 Leanne Hoagland-Smith
@coachlee
Visit website
| | | |
| --- | --- | --- |
| | Like this page? PLEASE +1 it! | |
Newsletter

Get advice & tips from famous business
owners, new articles by entrepreneur
experts, my latest website updates, &
special sneak peaks at what's to come!
Suggestions
Email us
your ideas on how to make our
website more valuable! Thank you Sharon
from
Toronto Salsa Lessons / Classes
for
your suggestions to make the newsletter
look like the website and profile younger
entrepreneurs like Jennifer Lopez.