The Power of Positive Reinforcement
---
---
Free PDF Download
Your Elevator Pitch - By Gloria Starr
---
Most of us as busy people have a "to do" list. You probably write your list and then cross the items off one by one, usually beginning with the easy things on the list to give yourself a sense of accomplishment. Occasionally, at the end of the day you remember something that you accomplished during the day that wasn't on the list.....so, you stop and put it on your list and cross it off with a flourish. Yes, one more thing accomplished today!
Only one problem, you have been rewarding yourself for doing the least important, fun or easy things. When you reward yourself for doing these things of lesser importance, your to-do list will become a magnet for unimportant activities and small daily chores.
The feeling of being overwhelmed or the fear factor stops us from tackling our biggest challenges and our highly leveraged activities first. Generally when you hesitate or resist doing something the reason is fear of failure. Fear blocks our success. Fear is an expensive habit. Feel the fear and do it anyway!
May I suggest that you reward yourself for doing the critical and most important things and the world will reward you as well. The process of rewarding yourself is called positive reinforcement. When you reward yourself for your successes and your positive actions, you will find that you will have more and more successes...almost effortlessly. Experience the exhilaration of success. You deserve it!
Related Articles
Reinforce People More Consistently
Leadership Assessment #16 – Build a Reinforcing Culture
Here Is A Quick Way For New Managers To Turn Around Negative Attitudes
Ubiquitous Reinforcement
The Most Important Sales Leadership Discipline to Motivating Sales Teams
Success Strategies- The Power of Positive Thinking
Overcoming Objections with the "Turn Device"
Five Books to Read Before You Start Your Own Business
12 Rules for Success
Working with Confidence
Building Employee Self Esteem for Bottom Line Results
Creating Winners
How to Apply the Law Of Attraction
Create a Great Sales Training Program
The Sales Follow Up Basics
Home Party Sales and Networking Consultants Must Smile
Sales Management - Lead, Inspire and Grow A Sales Team
To Train or Not To Train …. Why Spend Money on Sales Training?
Tipping the scales.
Be Positive Every Single Day
Free PDF Download
Your Elevator Pitch - By Gloria Starr
About the Author: Gloria Starr



RSS for Gloria's articles - Visit Gloria's website
Gloria Starr, President and Founder of Gloria Starr International. Established 1983. www.gloriastarr.com Areas of expertise include impression management, business and dining etiquette, communication skills and leadership. Ms. Starr has been recognized by the United States Government as a consultant of extraordinary ability and talent and ranked in the top 5% of consultants worldwide. The Society for the Advancement of Consulting awarded Ms. Starr "Excellence in Consulting and Coaching." Gloria Starr is the strategic alliance partner for the Qatar Center for Career Development. Her Excellency Maryam Sheikha Bint Khaled Al-Thani and Dr. Shaukat Chandna selected Ms. Starr to teach etiquette and protocol in Qatar. Her trademarked programs the Executive Finishing School, the Modern Day Finishing School and the Professional Athletes School have been conducted worldwide.
Click here to visit Gloria's website.

More from Gloria Starr
Ambassador Skills and Winning Attributes
The Art of Instant Rapport
What Your Image Says About You
Success is the Ultimate TurnOn
The Power of Positive Reinforcement

Related Forum Posts
Re: Stay positive!
Re: What can You Learn from a Jobless and Homeless Woman?
Re: What inspires you?
Success Strategies
The Power of Ten
Share this article. Fund someone's dream.
Share this post and you'll help support entrepreneurs in Africa through our partnership with Kiva. Over
$50,000 raised
and counting -
Please keep sharing!
Learn more.
Featured

Expert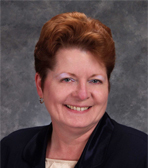 Leanne Hoagland-Smith
@coachlee
Visit website
| | | |
| --- | --- | --- |
| | Like this page? PLEASE +1 it! | |
Newsletter

Get advice & tips from famous business
owners, new articles by entrepreneur
experts, my latest website updates, &
special sneak peaks at what's to come!
Suggestions
Email us
your ideas on how to make our
website more valuable! Thank you Sharon
from
Toronto Salsa Lessons / Classes
for
your suggestions to make the newsletter
look like the website and profile younger
entrepreneurs like Jennifer Lopez.