How To Catch Yourself
---
---
Free PDF Download
Focus on the Easy Money - By Jeanna Gabellini
---
Have you ever wished someone could
help
you figure out exactly what you are doing and thinking that is getting in the way of your having more wealth? When I
work
with
clients
I get into their heads looking for the thought patterns they have that sabotage them without their even knowing it.
Thoughts of lack lead to
action
of lack and produce lack of desired results.
Below I have listed several common ways that people sabotage their
wealth
goals. If you notice yourself in one of these patterns … STOP!
The first step is always awareness. If you're serious about having more
money
in your life,
ask
someone else to tell you when they see you doing any of these.
• Buyer's remorse. You
worry
that you paid too much for something or feel guilty that you bought it. Either feel good about buying it or don't do it. It is okay to say
no
if it doesn't feel good. Many times people spend money so they won't risk people knowing that they can't afford it. Take care of your pocket book, not your ego.
• You make
choices
based on cost only versus quality and buying the perfect fit. You usually end up spending more because you have to buy something twice to get it right. Or have to pay a second party because the first
service
was less than desirable. By the way, I'm not saying that "getting a deal" is bad. It's great! Just watch when money starts doing all your choosing for you.
• You consistently think stressful thoughts about money in general. Focus on relaxing, then go into brainstorming solutions.
• You think you should be farther ahead regarding money or success. I've never seen anybody move forward in life by beating themselves up. How can you be
creative
about
solutions
when you feel like a loser? You can go from broke to wealth by simply practicing different thinking and actions.
• Feeling bad about your debt. Hmmm …focusing on
debt
will get you where? Nowhere! It will keep you stuck in debt. Again,
focus
on attracting more money and make a
plan
for paying off the debt. Experts have many opinions on the best way to pay off debt. There is only one way, the way that works for you. If your plan gets you into action, that is perfect.
• Comparing yourself to Joe Blow. The comparison
game
always has a loser, someone who is less than. Let Joe inspire you to
create
more wealth. Again, focus on how you
want
to create a solution.
• Worrying about paying for a bill or an event that is happening more than a day from now.
Many things can happen between now and then. All of your
power
is in the now. The only thing you can do about the future in this moment is become clear on the outcome you
desire
and set yourself up to win. Worrying has never got anybody anything except a headache,
heart
attack, or disease. Be
proactive
by becoming
solution
focused and stop thinking about the "potential" problem.
You may think or do other things that sabotage you. Some may be very obvious and some may be subtle. Anytime you feel
stress
in regards to money, take note. Ask yourself what you are afraid may happen. Look for ways to get back into a centered, powerful state of mind. Remember that most stress about money is simply a story we have made up about what may happen in the future.
If you are going to make up a story, make it one that has you feeling wealthy.
Related Articles
How to Hook Your River Monster Sales Professional
Fishing for Prospects: Why Headlines are Important
Catching Flies with Chopsticks
Oh My Where did my day go?
Catch Someone Doing Something Right
SEP-IRA vs SEP-401k: Which Retirement Plan To Choose
2009 Tax Changes Every Business Owner and Employee MUST Know
How to Lean Into Uncertainty Without Falling over the cliff.
Network Marketing's Best Rated MLM Home Base Business Disclosed...
Having your cake and eating it too
What do Fishing & Selling have in Common?
Just Fishing…… Like Fishing, Business is all about the 4 R's!
Notesale for Students
Eye on the Ball
Stress Is So Good For You
Opportunity Does Fall Into Your Lap……
Sales is Like Fishing
Are you believable?
If you could offer me one great piece of sales advice what would that be?
Southern California A Mecca for Sports Fans
Free PDF Download
Focus on the Easy Money - By Jeanna Gabellini
About the Author: Jeanna Gabellini



RSS for Jeanna's articles - Visit Jeanna's website
Jeanna Gabellini is a Master Business Coach who assists high achieving entrepreneurs, corporate leaders & their teams to leverage fun, systems and intentionality for high-octane results. An entrepreneur for 25 years she has a treasure trove of kick-butt tools to give you peace & profits. Get your complimentary audio "Transforming from Chaotic Entrepreneur to Conscious Leader" here: http://www.MasterPeaceCoaching.com/freecd.

Click here to visit Jeanna's website.

More from Jeanna Gabellini
RoutineGood or Bad
Finding the Next Step
Flipping Out About Money
10 Truths About Prosperity
Make Your Professional Relationships More Personal

Related Forum Posts
Re: What are your November Goals?
Re: EC Forums Mentioned in the Financial Post
Re: Entrecard
Re: Entrecard
Share this article. Fund someone's dream.
Share this post and you'll help support entrepreneurs in Africa through our partnership with Kiva. Over
$50,000 raised
and counting -
Please keep sharing!
Learn more.
Featured

Expert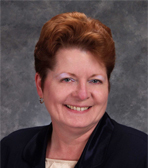 Leanne Hoagland-Smith
@coachlee
Visit website
| | | |
| --- | --- | --- |
| | Like this page? PLEASE +1 it! | |
Newsletter

Get advice & tips from famous business
owners, new articles by entrepreneur
experts, my latest website updates, &
special sneak peaks at what's to come!
Suggestions
Email us
your ideas on how to make our
website more valuable! Thank you Sharon
from
Toronto Salsa Lessons / Classes
for
your suggestions to make the newsletter
look like the website and profile younger
entrepreneurs like Jennifer Lopez.