It Takes More Than Marketing to Attract Big Bucks
---
---
Free PDF Download
Focus on the Easy Money - By Jeanna Gabellini
---
I used to HATE marketing. In fact, I used to use four letter words in front of the word "marketing" when I thought about doing it. I just wanted coaching clients, why did I have to do this torturous act? So, I stopped marketing. My joy raised and my
stress
went down, down, down.
My epiphany came when my good friend, Kathy Fettke, did a year-end completion
coaching
process with me and I declared that I was giving up marketing for good. Phew! What a relief. I felt so free. And then I began to see the light.
It was good for my business to be out in the world and seen by new market segments.
Everyone on the planet could
value
from working with a coach, right?! NOT! I began seeing that I had to get out there and give people an experience of what I do and how their lives could be impacted by my tools, mentoring and coaching. That sounded fun. And it was.
What I figured out is that
I had to see myself as an expert in my field and share my knowledge
. I did it in ways that I enjoyed. Was I marketing? More than ever! That's what was so funny. Here I was proclaiming my freedom from marketing and yet I was interviewed on radio and television spouting my advice and plugging my website and services. I began writing an ezine every week, not just once a month whenever I got around to it. And now I have a very detailed
marketing calendar
for the year and I get off on creating it!
Where does this new
relationship
with marketing come from?
I use inspiration and intention to make it effective
. People actually email me with praise for my "marketing" emails. I
love
it! I pour my
heart
into every article, email, blog, Tweet, FaceBook post and
free
cd I send.
I do each thing when I feel inspired
. If I don't enjoy a marketing strategy, it doesn't happen. I don't care if every colleague I have uses a specific
strategy
and gets rockstar results, if I'm not connected to the process from my heart, it won't yield results.
When I send out a free cd, I see the
action
as a minimum of $10,000 in my pocket. I intend that it will inspire my ideal
clients
to come forth, when they're ready, and buy a
product
or
service
from me.
I'm committed to delivering the goods in excellence so they'll become lifetime raving fans
.
Marketing is an action. Action doesn't
create
a result.
It's all about what is driving the action
. You need to be fully into it before, during and after the action for it to create the impact that you want. And once people start knocking on your door, you've got to
educate
them on their next step, how to best utilize what you offer and who is your ideal
client
or customer. They have to easily know if you're a HELL YES decision for them.
Once you're consistent and
happy
with your
intentional
marketing, you have to be so sure of yourself that you never get attached to the who, what, when and how. Yes,
you can be intentional about those things, but unattached
. You have to be
calm
and confident when you launch a rockin'
campaign
or have "the talk" with the decision maker and they don't jump immediately into bed with you.
Your marketing
results
can always be charted by what
feelings
you have going on behind the scenes. If you have stress about the timing, are pushing for dollars in your pocket right now or are just going through the emotions, you're marketing impact will reflect that.
If you're not in the flow, it's not a
good time
to push 'send'.
Related Articles
Tricks for Stretching your Dollar
MyLeadSystemPro FAQ #2/10 How Much Money Is MLSP really going to cost me?
No Hype Just Two Proven Fundamental Ways Get Quality Traffic as an Online Entrepreneur
How to Appeal to People with a Different Spotlight Style
What should your free giveaway be?
Easing The Radical Transformation
Conversations with The Barefoot Millionaires presents #73: Employee = Sucker
Entrepreneurs Ė Do You Believe in Magic Or Just Plain Hard Work?
Affiliate Marketing Business Tips To Make Online Income
Creating Multiple Streams of Affiliate Marketing Income
The Art of Zero Resistance Allowing Your Business to Flow
3 Tips to Earning the Big Bucks - The Value of Presentation
What kind of MLM leader would you follow?
Lessons in Customer Service for Target
Differences Between Marketing Your Business Online Vs. Offline
Establish Your Gameplan According To Your Passion
A Legitimate Home Based Business Opportunity - How to Attract Prospects (Step 1)
What is Attraction Marketing and Does it Really Work?
Make Money with Adept SEO
How to Stop Wasting Money on Your Marketing
Free PDF Download
Focus on the Easy Money - By Jeanna Gabellini
About the Author: Jeanna Gabellini



RSS for Jeanna's articles - Visit Jeanna's website
Jeanna Gabellini is a Master Business Coach who assists high achieving entrepreneurs, corporate leaders & their teams to leverage fun, systems and intentionality for high-octane results. An entrepreneur for 25 years she has a treasure trove of kick-butt tools to give you peace & profits. Get your complimentary audio "Transforming from Chaotic Entrepreneur to Conscious Leader" here: http://www.MasterPeaceCoaching.com/freecd.

Click here to visit Jeanna's website.

More from Jeanna Gabellini
Money Talk
Why Are You Choosing That
Billionaire Mentality
Breakthrough to Massive Profits by Living Your Fantasy
Innovate Your Way to Six Figures

Related Forum Posts
Building credit
Re: What is your Business?
Re: Letís talk about the ways of marketing your products, servic
Glad to be a member! - We Consult businesses FREE!
Re: Should Evan add a "Social Media Marketing" category to the f
Share this article. Fund someone's dream.
Share this post and you'll help support entrepreneurs in Africa through our partnership with Kiva. Over
$50,000 raised
and counting -
Please keep sharing!
Learn more.
Featured

Expert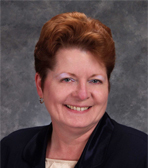 Leanne Hoagland-Smith
@coachlee
Visit website
| | | |
| --- | --- | --- |
| | Like this page? PLEASE +1 it! | |
Newsletter

Get advice & tips from famous business
owners, new articles by entrepreneur
experts, my latest website updates, &
special sneak peaks at what's to come!
Suggestions
Email us
your ideas on how to make our
website more valuable! Thank you Sharon
from
Toronto Salsa Lessons / Classes
for
your suggestions to make the newsletter
look like the website and profile younger
entrepreneurs like Jennifer Lopez.