Do You Want to Train Your People or Do You Want to Fix the Problem?
---
---
Free PDF Download
The "Science" of Workplace Communication & Performance Management - By Skip Weisman
---
When approached and I ask Human Resource directors and corporate training directors, and even CEO's about how they feel "training" is going to help their organizations, I usually learn that they have grossly over-estimated what "training" can be expected to do.
Personnel problems? Bit of training will fix it. Sales down? No problem, bit of training will fix it. Inter-office problems? Training will fix it. Productivity down? Training will fix it. Cooperation non existent? Training will fix it. Low morale? You guessed it... bit of training will fix it.
The problem is that often there are issues occurring in the work environment that training can not help and can, in fact, even make the problems worse. Training is not a panacea for all a company's problems. Of course, training can be of immense value and benefit in addressing many problems, but if the cause of the problem comes from higher up or outside their area of influence, then it can be a waste of time. You need to address the root cause of the problem if you want to stop it and rebuild and retrain effectively with positive, long term results.
A classic example is communication. A lack of directness in communicating can be devastating to a work environment.
Throwing "training" at a work environment problem, which often means it is steeped in low
trust
and
respect
between
team
members, will exacerbate the problem. This plays out in almost every training I deliver where none of the managers or organizational
leaders
participate in the trainings. At the end of the trainings, at least 30% of the feedback forms I receive respond to the question "What could have been better about this training?" with "If all of our department team members, including our managers and other company leaders had this training."
If the individuals most responsible for the team or organization's culture and performance are not participating with their team members, the training to "fix" a problem is guaranteed to do more harm than good.
Another issue is that often the issues the training addresses offer solutions that require sensitive or challenging conversations between individual participants in the training. Since the open forum of the training environment is not the appropriate environment to address these issues head on, participants become frustrated and resentful of the training and it just reinforces the negative situation.
Here's another example. In a meeting with the VP of Human Resources and VP of Operations for a large manufacturing firm, the first half of which we discussed
management
and
leadership
training for their middle managers and shop managers, I used the phrase "toxic" to describe some of the work environments I've helped transform.
The VP of Operations shot back in his next breath, "Toxic, hmm, that's what we've got." To which I informed him that training was not going to fix it.
They both nodded their heads in agreement and the conversation took a turn in a new direction.
We began focusing on inviting the President/CEO and other senior leadership team members to discuss addressing issues at the very top of the organization. And training will not be on the agenda, at least not initially. It is going to take some significant team development and trust building activities and consistent accountability to a new approach to leading and communicating in this company.
So, the next time you think you need "training" for your
organization
ask this question -
"Why and what 'problem' are we trying to solve?"
Related Articles
Salesperson Wimp-Out: Cutting the Price
Calculating Training ROI
Is This The Best Work-Life Balance Book Ever Written?
The Training Routine
Why Doesn't Anyone Want to Follow?
Flying Chickens
What does the US need to reevaluate during its current phase of down time
Success - Something To Chew On
Eight Simple Steps To Finding A Lucrative Niche Market With Keyword Research
Mexican Train Should be an Olympic Event in Marketing
Successful Small Business Owners Know That Education and Training Are Investments Not Costs
Multilevel Marketing: 4 Tips To MLM Success
Making your new product launch a success
Overcome Mental Blocks
The Art of Being with Fear: Never Be Stopped By Fear Again
Network Marketing Secret of Success: A System
Crisis Management: Is it true that any press is good press?
Downloadable Soft Skills Train the Trainer Training Materials Streamlines Training
Why Corporate Sales Training Often Fails to Deliver Results
Make A Fortune With Your Network Marketing Downline! ~SECRET TO WEALTH ONLINE
Free PDF Download
The "Science" of Workplace Communication & Performance Management - By Skip Weisman
About the Author: Skip Weisman



RSS for Skip's articles - Visit Skip's website


Skip Weisman, The Leadership & Workplace Communication Expert, spent 20-years creating high-performing, high morale work environments for minor league baseball franchises in the United States between 1982-2001. (http://www.workplacecommunicationexpert.com)

In fact, Skip was CEO for 5 different franchises, including one that he started from scratch and within 3 years had built into a $3 million business. On two other occasions, Skip transformed two financially struggling franchises into profitable businesses within the first year of taking over as CEO.

Since 2001, Skip has been working with businesses and not-for-profit organizations of all sizes and all industries including regional banks, insurance agencies, building contractors, plumbers and CPA firms, creating motivating, high-performing work environments.

Organizational leaders are going to want to read his latest white paper on workplace communication:

The 7 Deadliest Sins of Leadership & Workplace Communication: How Leaders and Employees Unknowingly Undermine Morale, Motivation and Trust in Work Environments

It is available as free download at www.HowToImproveLeadershipCommunication.com


Click here to visit Skip's website.

More from Skip Weisman
Just Because You Are Listening Doesnt Mean Your People Feel Heard
Great Leaders Master The 3 Levels of HighPerformance Leadership Communication
Is Being a Mind Reader Part of Your Organizations Job Descriptions
40Year Old Communication Myth Busted Words Not Body Language Are the Foundation of Successful Communication
Great Leaders Master Level 2 Leadership Communication Motivating the Team as a Team

Related Forum Posts
Re: Feedback on a New Company Name
What?
Re: New web hosting site- would appreciate feedback
Re: Are Business Owners too Old School to be Sold by a blog
Re: Quote of the Day - "I think people who excel are often total
Share this article. Fund someone's dream.
Share this post and you'll help support entrepreneurs in Africa through our partnership with Kiva. Over
$50,000 raised
and counting -
Please keep sharing!
Learn more.
Featured

Expert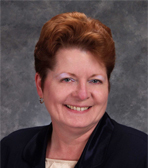 Leanne Hoagland-Smith
@coachlee
Visit website
| | | |
| --- | --- | --- |
| | Like this page? PLEASE +1 it! | |
Newsletter

Get advice & tips from famous business
owners, new articles by entrepreneur
experts, my latest website updates, &
special sneak peaks at what's to come!
Suggestions
Email us
your ideas on how to make our
website more valuable! Thank you Sharon
from
Toronto Salsa Lessons / Classes
for
your suggestions to make the newsletter
look like the website and profile younger
entrepreneurs like Jennifer Lopez.