Career Success and Problem Solving
---
---
Free PDF Download
Do What Scares You the Most - By Bud Bilanich
---
In my work as an executive coach I have found that the single biggest mistake that people make is assuming that
competence
and
performance
are their ticket to success; when in fact they are merely the price of admission. Most people are good performers. It's a huge mistake to think that good performance is the only element of a successful career. It takes a combination of
self
confidence, positive personal impact, outstanding performance,
communication
skills
and
interpersonal competence
to succeed in your career and life. People who are successful in their lives and
careers
have mastered all of these five elements, and excel in one or two of them.
Outstanding performance is very important to career and life success. It's at the heart of the five success elements. No one can be successful without being a highly competent, outstanding performer. The incompetents and poor performers get identified and asked to leave or are placed in marginal positions pretty quickly. However, don't forget the other four. You also have to be self confident, make a positive personal impact, have highly developed
communication skills
and act in an
interpersonally competent
manner if you are going to succeed. These four elements are necessary complements to outstanding performance.
This article is about outstanding performance, as it is the cornerstone of career and life success.
I read an interesting article in the
on line
version of Colorado Biz Magazine recently. It was called No Sugar Coating -- They're Obstacles, and was written by Laurence Valant. Mr. Valant was
writing
to
business
owners and the general thrust of the article
focused
on how to deal with a big internal organizational obstacle - problem performers.
It began, "It's still quite common in corporate America today to hear this line of so-called wisdom among the management ranks: 'We don't have problems, we have opportunities.' Or, even better, this one: We don't have obstacles, we have challenges.'
"However, there's a valid argument to be made for simply confronting reality for what it is, without a sugar coating, and stating flatly: 'We are honestly going to identify and confront our obstacles in order to overcome them.' Say it aloud. Don't you feel better already? Early recognition of reality is a wonderful thing."
I got to thinking about what Mr. Valant said, and how it applies to individuals and outstanding performance. I suggest that you do what Mr. Valant suggests and say out loud, "I am honestly going to identify and confront the obstacles I face in becoming an
outstanding performer
so that I can overcome them."
Outstanding performers have three things in common. They are lifelong learners. They set and achieve high goals. They are well organized. If you are having difficulty in becoming an outstanding performer, you are likely to be facing obstacles in one, two or three of these areas.
Let's look at them in some detail. The world moves fast. The half life of knowledge is rapidly decreasing. One obstacle to becoming an outstanding performer might be your lack of current knowledge - about your company, your industry, your competitors, and business in general. If you face this obstacle, set aside some time every day, it doesn't have to be more than 3o minutes or an hour, to learn. Read the newspaper and trade magazines,
listen
to podcasts, read blogs. Do whatever it takes to stay current.
I am always surprised by the number of people I meet who have no written goals. Outstanding performers write their
goals
and then
do whatever it takes
to achieve those goals. They keep their goals close to them. They review them daily. And, most important, they take at least one positive step toward achieving each of their goals every day.
Personal
organization
is one of my biggest obstacles to success. When it comes to simple things like housekeeping, I have Dr. Jekyll and Mr. Hyde tendencies. I am fastidious about my living area. I am compulsive about keeping it clean, neat and organized. On the other hand, my work space is always a mess. I can usually find what I want, but I have to sift through the chaos in my office.
It has always been this way. I just seem to feel comfortable working in a space filled with opened books, stacks of papers and a whole lot of periodicals. I know this isn't the most efficient way for me to work. It is a true obstacle to my performance.
There, I've said it. I've done what Mr. Valant suggests. I've said out loud (you'll have to take my word for this), and in public in this article, that my lack of personal organization is an obstacle to my performance. Now, I can get on with addressing this obstacle. I'll let you know how it goes.
The
common sense
point here is simple. You have to identify the problems and obstacles to becoming an outstanding performer that you face before you can
take action
and deal with them. Don't call your problems "opportunities" or your obstacles "challenges". Call them what they are, and then get on with fixing your problems and overcoming your obstacles.
Related Articles
Innovation or problem solving? is a great question to ask often
THOUGHT SHOWERING (BRAINSTORMING)
The First Step Toward Workplace Motivation: Finding the Right Job (Tip #69)
Developing Problem Solving Skills for Your Computer Home Based Business
Problem or Not the Problem?
10 Key Problem Solving Tips For Managers
The Problem is Not the Problem - Insurance Sales Training
Problem Solving-Step Two Definition
When Your Career Becomes Very Stressful
Do Not Let Your Job Get The Best Of You
How To Cope With A Stressful Career
How To Manage Your Stressful Career
How To Deal With A Difficult Job
When Your Career Stresses You Out
How You Can Deal With A Stressful Career
When Your Career Becomes Difficult To Manage
When Your Job Becomes Difficult To Manage
How To Manage Your Career And Current Job
When Your Job Becomes Very Stressful
When Your Career Gets You Stressed Out
http://www.jimbouchard.org
Free PDF Download
Do What Scares You the Most - By Bud Bilanich
About the Author: Bud Bilanich



RSS for Bud's articles - Visit Bud's website
Bud Bilanich, The Common Sense Guy, is an executive coach, motivational speaker, author and blogger. He is the Official Executive Coaching Guide at SelfGrowth.com. He helps his coaching clients succeed by applying their common sense. Dr. Bilanich is Harvard educated but has a no nonsense approach to his work to goes back to his roots in the steel country of Western Pennsylvania. His approach to career and life success is a result of over 35 years of business experience, 10 years of research and study of successful people and the application of common sense. He is the author of seven books, including Straight Talk for Success: Common Sense Ideas That Won't Let You Down, where he presents his blueprint for career and life success: • Develop your self confidence. • Create positive personal impact. • Become an outstanding performer. • Become a dynamic communicator. • Become interpersonally competent. His clients include Pfizer, Glaxo SmithKline, Johnson and Johnson, Abbot Laboratories, PepsiCo, AT&T, Chase Manhattan Bank, Citigroup, General Motors, UBS, AXA Advisors, Cabot Corporation, The Aetna, PECO Energy, Olin Corporation, Minerals Technologies, The Boys and Girls Clubs of America and a number of small and family owned businesses. Bud is a cancer survivor and lives in Denver Colorado with his wife Cathy. He is a retired rugby player and an avid cyclist. He likes movies, live theatre and crime fiction.
Click here to visit Bud's website.

More from Bud Bilanich
Mastermind Your Way To Sucess
Cary Grant Interpersonal Competence and Success
Affirmations Help You Create the Successful Life and Career You Want and Deserve
Hard Work and Success One Follows the Other
Authenticity Personal Branding and Success

Related Forum Posts
Re: LEADERS
What?
Re: New web hosting site- would appreciate feedback
Re: Quote of the Day - "I think people who excel are often total
Re: When one door is closed, don't you know that many more are o
Share this article. Fund someone's dream.
Share this post and you'll help support entrepreneurs in Africa through our partnership with Kiva. Over
$50,000 raised
and counting -
Please keep sharing!
Learn more.
Featured Video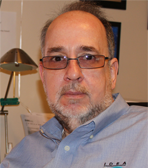 Expert author video by:
Edward R. Kundahl
,
Allentown Search Marketing Expert
| | | |
| --- | --- | --- |
| | Like this page? PLEASE +1 it! | |
Newsletter

Get advice & tips from famous business
owners, new articles by entrepreneur
experts, my latest website updates, &
special sneak peaks at what's to come!
Suggestions
Email us
your ideas on how to make our
website more valuable! Thank you Sharon
from
Toronto Salsa Lessons / Classes
for
your suggestions to make the newsletter
look like the website and profile younger
entrepreneurs like Jennifer Lopez.