Why Having a Mentor is so Important for Your Business
---
---
Free PDF Download
How a Vision Statement Can Influence Your Business Success - By Dr .Joe Capista
---
If you look back on your life, you will surely remember someone you admired who made a significant difference in your life. Itís likely this person was (and is) very successful in his or her profession and motivated you to emulate them.
In your life there must be dozens of people you know who managed to become very successful at what they do and these people invariably are wealth of information, as long as you are able to tap the wealth. This is the precise reason why having a
mentor
is so important. It is likely you have to find someone successful to learn how to be successful.
Usually the first
mentors
in your life would have been your parents, followed by other close family members. As you get older, the role of mentors is taken over by teachers. These mentors are fine at certain stages of your life. However, if you are ready to surge forward in your business, you have to find a mentor(s) who can take you to the next level.
It is quite important to find a mentor who is able to motivate you. A good mentor is someone who will support and encourage you to reach your business goals, encourage you to take the next step, and to push yourself beyond what you may think is possible in order to succeed.
A good mentor will always hold you accountable for your goals. He or she will ensure that you stay on track and when you get frustrated will push and motivate you to keep trying until you succeed.
Mentoring is a journey of self-discovery -- you discover that you can handle the most critical issues because your mentor has equipped you with the appropriate skills and knowledge necessary to succeed.
Having a mentor for you business means having invaluable help. A mentor will provide the knowledge, motivation, advice and encouragement when you need it the most. You will end up having a secret weapon to succeed in business and no one will be able to stop your success.
Related Articles
Why Small Business Entrepreneurs Need a Mentor
How To Effectively Use Business Mentoring
Business Mentoring Programs
How to Find the Best Mentor for Your Needs
The Success of a Mentee Is a Mentorís Ultimate Reward
Why You Need a Mentor
Do you need a mentor?
The Power and Profit of Mentorship
Mentors Ė Do you have one?
5 Reasons Why Mentors are Vital
Mentoring - Itís All Greek to Me!
Do you have a mentor
Characteristics of a Mentor
Mentors Make Magic in Your Life
Finding the Right Mentor
Q&A - Problem with a mentor
Mirroring Your Mentorís Success
So Youd Like a Mentor
Get Yourself a Mentor
Mentor Power
Referred by:
http://www.themarketingmindset.com
Free PDF Download
How a Vision Statement Can Influence Your Business Success - By Dr .Joe Capista
About the Author: Dr .Joe Capista



RSS for Dr .Joe's articles - Visit Dr .Joe's website
Dr. Capista travels throughout the United States sharing his messages with audiences who are eager to learn proven success principles. Dr. Capista resides in Broomall with his wife of over 34 years, Anne. He is an avid runner and world traveler. Whether consulting with a patient, speaking on the platform, consulting with a business client or participating in one of his favorite pastimes, Joe Capista is recognized for his intense passion, love of life and ability to influence others in an incredibly positive and memorable way. To find how to create abundance in your business go to http://www.joecapista.com to access the free eBook, Build a Multi-Million Dollar Business.
Click here to visit Dr .Joe's website.

More from Dr .Joe Capista
Why Having a Mentor is so Important for Your Business
The Success of a Mentee Is a Mentors Ultimate Reward
Key Behaviors for Success
Mirroring Your Mentors Success
How a Vision Statement Can Influence Your Business Success

Related Forum Posts
Re: What works for you?
Great To Be Here With You
My entry
Famous Entrepreneur Question?
Re: Business Women Peer Mentoring Spotlight
Share this article. Fund someone's dream.
Share this post and you'll help support entrepreneurs in Africa through our partnership with Kiva. Over
$50,000 raised
and counting -
Please keep sharing!
Learn more.
Featured

Expert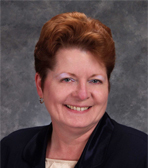 Leanne Hoagland-Smith
@coachlee
Visit website
| | | |
| --- | --- | --- |
| | Like this page? PLEASE +1 it! | |
Newsletter

Get advice & tips from famous business
owners, new articles by entrepreneur
experts, my latest website updates, &
special sneak peaks at what's to come!
Suggestions
Email us
your ideas on how to make our
website more valuable! Thank you Sharon
from
Toronto Salsa Lessons / Classes
for
your suggestions to make the newsletter
look like the website and profile younger
entrepreneurs like Jennifer Lopez.