Are You Reaching Out?
---
---
Free PDF Download
Are You Living Your Beliefs? - By Ali R. Rodriguez
---
Having a home-based
business
has tremendous perks. You are in charge of your own time, activities, projects, tasks, delegation, and you don't have to drive much to see clients or meet with vendors. However, one of the down sides is that if you are not circulating and networking in your community, and brainstorming on-line with staff and colleagues, it can be highly isolating.
This can get you in trouble at times. I know it has me. Why? Mainly because there's no one around to call your bluff.
There is no one to hold you accountable to follow a disciplined regime of marketing, sales, systems and projects, not to mention the all important Personal Development process, which is always "on-going."
It is hard to stick to a calendar when you feel you can do as you please, and you always have "later" or worse yet, "tomorrow." Besides, ONE truly is a lonely number.
What to do when you're getting into isolation? First, recognize the symptoms!
Consider:
•Are you postponing important tasks? •Do you tend to start with the easy stuff first? •Are you ignoring your calendar? •Are you only doing what is absolutely necessary? •Are you neglecting important conversations or even correspondences with important people in your life? •Are you feeling less energetic than usual? •Is your passion-light flickering at times? •Are certain tasks that used to be joyful getting to be a drag? •Do you find it difficult to go out and mingle at social networking events?
All these are symptoms of isolation and depression, or both simultaneously. One can lead to the other, and your job is to find a way to get back on track, whatever that might be for you. If depression, see a doctor, if isolation…..keep on reading.
Granted, there are things that we all have to do that are not as much fun as others, however, they have to be done. And…with a song in your heart and a spring in your step, you can do them in JOY rather than in drag.
Options:
•Make a list of trusted friends and colleagues. •Reach out to them. •Find the
courage
to do so; it may be difficult in some cases. •Share with them the issues you are having and ask for feedback. •Remember, this is all about accountability, but also about reaching out and asking for help; which may not come natural to you at this time. •Think that you are giving them an opportunity to help you and this may literally "Make their day." •Be clear in your request and ask for guidance. •Let nature take its course.
Action Plan:
•Be prepared to listen very careful to what they have to say. •Discern what feels best to you. •Make a list of all the suggestions so that you can create your own mini-action plan to get you out of isolation and back on track of your chosen path. •Be extremely grateful for all of what you have. •Be extremely grateful for all of who you are. •Be extremely grateful that you have these amazing people in your live, even if some of them are at a distance. •Start your day by saying "Thank You" to your God or the Universe, and your heart will feel lighter and things will begin to turn around. •Practice the courage to ask for what you want. •Don't be afraid of making mistakes. •Join a Mastermind Group. •Get yourself an accountability buddy or
coach
to help you stretch your imagination, creativity and way of thinking. It's hard to think bigger, when you are in such a place of isolation, and yes, I know this from very personal experiences.
Assess your symptoms, know your options, take action, and ask for help. "Reach out….someone will always answer!"
Related Articles
Reaching Your Goals
Steps to Reach Your Goal!
Celebrate The Small Stuff
How to Shorten your Sales Cycle
Developing Goals Will Help Manage Your Fears And Phobias
Develop Goals To Help Manage Your Fears
Be Smart In How You Deal With Your Business Fears
Determine A Strategy To Finding The Answers To Your Fears
How To Find A Way To Deal With Your Fears
Developing Goals Will Help Overcome Your Stresses
Develop Goals To Manage Your Anxieties
Develop A Plan To Manage Your Business Fears
Always Develop A Plan On Overcoming Your Fears
Develop Goals To Help Manage Your Anxieties
Develop Goals To Manage Your Fears And Stresses
Develop A Plan To Overcome Your Fears
Develop Goals To Manage Your Fears
Developing Goals Will Take Away Your Fears
How To Set Goals In Managing Your Fears
Develop A Strategy To Overcome Your Fears And Phobias
Free PDF Download
Are You Living Your Beliefs? - By Ali R. Rodriguez
About the Author: Ali R. Rodriguez



RSS for Ali's articles - Visit Ali's website
Ali R. Rodriguez is an independent, decisive, tenacious, enthusiastic, inspiring, and professional individual, with a great sense of humor and a realistic approach to what's truly important in life. Ali is a motivator, a mentor, a consultant, a coach, and a passionista expert all rolled-up into one.

Her coaching service, VISION FOR SUCCESS, is located in Ormond Beach, Florida and is tailored specifically to meet the needs of small business owners and entrepreneurs who want to enhance, grow and expand the quality of their businesses as well as the quality of their lives. Ali helps people utilize their passions as a business strategy so that they can create the lifestyle of their dreams. She is known for her no nonsense and passionate approach to creative problem solving and guiding clients into getting exactly what they want.

Ali is also the creator of Passion to the Fifth Power, a business building strategy and system of tapping into your most influential Five Core Powers, and is the co-author of "Mastering the Art of Success", with Les Brown and Jack Canfield.


Click here to visit Ali's website.



More from Ali R. Rodriguez
Know when to Fold Them The Art of Walking Away
When Anger Calls Do You Answer
BUSINESS SECRET WEAPON THAT ROCKS
Are You Loving Your New Attitude
Are You Living Your Beliefs

Related Forum Posts
Share this article. Fund someone's dream.
Share this post and you'll help support entrepreneurs in Africa through our partnership with Kiva. Over
$50,000 raised
and counting -
Please keep sharing!
Learn more.
Featured

Expert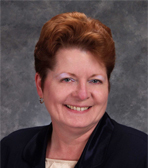 Leanne Hoagland-Smith
@coachlee
Visit website
| | | |
| --- | --- | --- |
| | Like this page? PLEASE +1 it! | |
Newsletter

Get advice & tips from famous business
owners, new articles by entrepreneur
experts, my latest website updates, &
special sneak peaks at what's to come!
Suggestions
Email us
your ideas on how to make our
website more valuable! Thank you Sharon
from
Toronto Salsa Lessons / Classes
for
your suggestions to make the newsletter
look like the website and profile younger
entrepreneurs like Jennifer Lopez.