Brand Enhancer, Detractor or Adolescent: Which One Are You?
---
---
Free PDF Download
What to Wear to a Client Interview - By Amy Elizabeth Casson
---
When it comes to branding, most corporations focus on enhancing the brand of their products and services – spending hundreds of thousands, if not millions of dollars developing their product's packaging, advertising campaign and public relations strategy.
For you, an entrepreneur, your best branding strategy is to ensure that the way you appear, behave and communicate exude the overall branding strategy for your company. You are the company and as such, you need to solidify your company's brand through your personal brand.
Your image (the way you appear, behave and communicate) plays a vital role in enhancing your company's overall branding strategy. So, are you a brand enhancer, detractor or adolescent? In other words, do you hinder or help your company's brand?
Brand Enhancer:
· Dresses impeccably, communicates exceptionally and behaves appropriately every day at the office.
· Creates positive impressions.
· Believes in the power of personal branding
· Possesses the necessary technical skills to get the
job
done but also understands the importance of possessing the right image in order to build rapport and trust with customers
Brand Detractor:
· Believes the quality of their product or service is all that matters. Believes their image won't impact their business' success nor will it impact how a customer perceives their company.
· Purposely dresses, behaves and communicates the way they want, with complete disregard for the company brand.
Brand Adolescent
· Naïve about personal and company branding. Has no idea how to create congruency between the company brand and their personal brand.
If you are a detractor you have to ask yourself why? Most detractors are one of two people: those who are unhappy with their situation in life, or those who think they know everything. If you are unhappy with your situation – make changes (you may even want to start with your image). If you are a know-it-all, take a look at some of the most successful individuals. They create congruency between their personal and company brands.
If you are a brand adolescent, learn how you can communicate your brand through your image. Choose an image consultant who specializes in personal branding and image for best results.
Entrepreneurs are so busy building the brand of their product or service they often forget that their personal brands either support or detract from their overall branding strategy. Take a few minutes now to determine whether or not your image supports your company's brand. Then take the necessary steps to create congruency.
Related Articles
Branding Voodoo That'll Smoke The Competition
The Power of a Brand Name and how to make your own brand powerful
Let Me Tell You About A Truly Great Brand
Strategic Branding Questions
Do Bean Counters Understand Brand Value?
How Branding Can Lead to a Business's Success...or Failure
How to use brand bidding
Branding Techniques
Everything You Do
Are You Hiding In A Schlumpy Brand?
Brand Creation-How Do You Create a Compelling Brand?
Think of Your Brand as an Orange
Your Brand is More than a Logo or a Tagline
Build Your Reputation
How to Brand Your Business
Professional Presence
Trademark International Class: Class 25 (Clothing)
What is Brand Equity?
Brand Strategy Self-Quiz - Are You Reaping the Rewards of a Strong Brand?
How to Franchise Your Business: How to Hire Your Staff
Referred by:
http://www.gloriastarr.com
Free PDF Download
What to Wear to a Client Interview - By Amy Elizabeth Casson
About the Author: Amy Elizabeth Casson



RSS for Amy Elizabeth's articles - Visit Amy Elizabeth's website
Amy Elizabeth Casson is one of Canada's leading image, etiquette and communications consultant. She polishes the presence of professionals (executives or those aspiring to be) so they can differentiate themselves from the competition and win in business. She is Monster.ca's career image consultant.
Click here to visit Amy Elizabeth's website.

More from Amy Elizabeth Casson
Stand Out and Get Noticed 10 Tips On How to Win Over the Potential Client
What Does Your Handshake Reveal About You
Brand Enhancer Detractor or Adolescent Which One Are You
What to Wear to a Client Interview

Related Forum Posts
Re: What's in a Name?
Re: Partner with Sony Pictures.Coca-Cola and Toyota
Brand Babble
Franchise Support. What is it to you?
Hello from Captain Franchise
Share this article. Fund someone's dream.
Share this post and you'll help support entrepreneurs in Africa through our partnership with Kiva. Over
$50,000 raised
and counting -
Please keep sharing!
Learn more.
Featured

Expert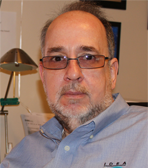 Edward R. Kundahl
@ideaman55
Visit website
| | | |
| --- | --- | --- |
| | Like this page? PLEASE +1 it! | |
Newsletter

Get advice & tips from famous business
owners, new articles by entrepreneur
experts, my latest website updates, &
special sneak peaks at what's to come!
Suggestions
Email us
your ideas on how to make our
website more valuable! Thank you Sharon
from
Toronto Salsa Lessons / Classes
for
your suggestions to make the newsletter
look like the website and profile younger
entrepreneurs like Jennifer Lopez.