When to say no to a deal. If you want grow say no!
---
---
Free PDF Download
Strive for Harmony, not Balance! - By Evan Money
---
As the #1 Online Life Coach, the biggest question I'm asked by the successful entrepreneurs I work with is "How do I get to the next level?" My answer is simple: say, "No" to 80% of your deals. We have all heard of the "80/20 Rule", but 98% of all entrepreneurs do not follow it. They are deathly afraid of turning down business, so they take every job they can and wonder why they don't have the time to do the really important things, like thinking. I'm getting ahead of myself, so let's go back to the 80/20 Rule:
80% of your profit comes from 20% of your customers
. That is a fact; run the numbers if you don't believe me. I didn't believe it until I did it in one my businesses that I had owned for over 15 years. Once I saw it in black in white, I couldn't believe it, 80% of my customers were wasting my time and making me very little profit. Then the hard part came, changing my business model. I fell into the same trap most entrepreneurs do by listening to broke people, you know things like "Take the business while you can" or "Don't leave
money
on the table." The billionaire business owners I'm able to associate with now never talk this way.
Wait, before you say, "I did this really small job and it lead to a bigger one, so I never turn down a deal." If you want to think that way, it's OK, but if you want to get to the next level, you need to think differently. I have a very successful client in Hollywood that I work with, he hired me to help him make the jump to the elite level of 8 figure deals. I told him the same thing I'm telling you, say, "No to 80%." He was so challenged by this until I explained to him that the deals he was getting now were the ones turned down by the elite level 8 figure guys. If you want 8 figure deals you have think like an 8 figure guy and NOT take 6 figure deals.
Saying no to the 80% also gives you time! John Maxwell the famous leadership author talks about his "thinking chair," he only sits there when he thinks. When was the last time you sat undisturbed for 1 hour thinking? A 1/2 hour? 10 minutes? More than likely you don't have time to think because you're spending it all working with the 80% that only give you 20% of your profit. Time is something that takes getting used to but the pay off is worth any discomfort. I tell most of clients to find a park or grassy area or even get on the roof of their businesses. I tell them to get away and just think. Did you ever notice that you always get great ideas in the shower, why is that? Because your relaxed and your mind is clear. You can accomplish the same thing out of the shower once you make a habit of thinking.However you need time to do this.
When you were young and you outgrew your clothes what did your parents do? They gave them away right? Do the same thing with your customers as your business grows, give them away. You can keep them if you want and stay right where you are, the choice is yours.
Related Articles
The Dreaded "To Do" List
Business Financing Does Not Have To Be Frustrating
Twelve Strategic "Grow Goals" To Grow Your Business According To Your Strategic Thinking Business Coach
Business development
How to Build a High-Tech Contracting Business without Loads of Cash.
Fixing Problems
If You are Feeling Despair, Think and Grow Rich is the Book for You
Losing The Deal - Yeah, It Does Happen To All Sales Professionals too!
Healthy Vending Franchises Leading the Way
Hydroponic Grow Closet: The Perfect Place to Grow your Own Food
The Best Way To Grow Your Business Is To Cut Through Your Crap
"Strategic Business Tips On How To Deal With The Departure of Key Executive, From Your Strategic Thinking Business Coach"
The Best Finance Comparison Sites And Reasons Why
Education - Combining Business with Pleasure
Why you need to get your legal agreements sorted for 2011
Four Scripts to Overcome the Price Objection
How to Build Clients for Business
Grow your own way
Home-based Business: Herb Farm Stand
Pursuit of Leadership Happiness
Free PDF Download
Strive for Harmony, not Balance! - By Evan Money
About the Author: Evan Money



RSS for Evan's articles - Visit Evan's website
Evan Money is the #1 Online Life Coach and founder of www.lifecoach5.com He is the author of the hit book Take Action Now: How to live your dreams in less than 3 weeks! As a Global Entrepreneur and Philanthropist Evan is a sought after speaker around the world. Evan personally coaches select entrepreneurs, elite athletes and celebrities. He and his family reside in majestic Rancho Palos Verdes, CA minutes from the new Trump national golf course. Evan and his bride have enjoyed a dynamic marriage for over 12 years and remarry in a different state or country every year. Evan owns and founded a multi-million dollar international extreme sports enterprise that he started with no investors or outside capitol. Evan became a Prime time sports talk radio personality in Los Angeles with no broadcasting experience or schooling. As a former model and body builder Evan has spent 17 years studying health and nutrition. Unlike overweight celebrities selling diet solutions, Evan lives his beliefs with a body fat at 8%. Contact: evan@evanmoney.com 1-877-WOW-EVAN
Click here to visit Evan's website.

More from Evan Money
CommunicationSex and Money
When to say no to a deal If you want grow say no
American Rejection Successful entrepreneurs must ignore the experts
The True Colors of struggle
Unleash the entrepreneur within

Related Forum Posts
Persistence gives live to small business.
Re: BEFORE YOU DO!
Re: Persistence gives live to small business.
Re: Seeking advice on working procedure of Convenience Store
Growing ... or not
Share this article. Fund someone's dream.
Share this post and you'll help support entrepreneurs in Africa through our partnership with Kiva. Over
$50,000 raised
and counting -
Please keep sharing!
Learn more.
Featured

Expert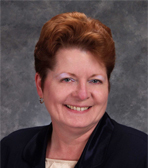 Leanne Hoagland-Smith
@coachlee
Visit website
| | | |
| --- | --- | --- |
| | Like this page? PLEASE +1 it! | |
Newsletter

Get advice & tips from famous business
owners, new articles by entrepreneur
experts, my latest website updates, &
special sneak peaks at what's to come!
Suggestions
Email us
your ideas on how to make our
website more valuable! Thank you Sharon
from
Toronto Salsa Lessons / Classes
for
your suggestions to make the newsletter
look like the website and profile younger
entrepreneurs like Jennifer Lopez.