Branding Your Nonprofit's Mission - Six Items To Consider Before You Start
---
---
Free PDF Download
Six Tips to Help You Facilitate Change - By Sharon Mikrut
---
Nonprofit organizations have a
myriad
of issues they need to deal with on a daily basis, leaving them with little time to focus on branding their
mission
and organization. However, it is important that they allocate some time and
money
to branding, as good branding will establish a solid identify, making it easier for clients and
stakeholders
to recognize and grasp the organization's mission. In addition, recognition helps organizations to solicit clients, raise funds, and improve collaborative relationships. This article provides six items to consider in branding your organization.
1. Assess your organization's current brand. Do you have a logo? What
colors
do you use? Are your logo and colors on all of your
marketing
materials, including your website? Do they complement the mission of your organization? If you are not happy with your current branding, perhaps it is time to invest
time and money
in creating a brand that reflects your organization's mission.
2. Hire or barter with a graphic artist. Graphic artists can help you develop a logo that best reflects what your organization does, choose colors that represent the "feel" of your organization, and ensure that your branding is consistent on all marketing materials.
3. Choose a logo that represents the mission of the organization. For example, if your organization serves children, you may want a logo that includes children, represents the services or products provided to them, or reflects the image of what your services can do to help children. Look at United Way's logo. It is a hand that has a human figure in it. Over the figure's head is an orange arch or rainbow. The feeling that this logo conveys is that the organization is extending a hand to help and support people, with the overall goal of personal empowerment and growth.
4. Choose colors that complement your mission. For example, if you provide bereavement services, you may want to avoid bright and bold colors. Instead, your focus may be on deeper or more soothing colors, such as blue, dark green, or burgundy. Regardless of the colors you choose, make sure they are consistent on all materials. In others words, you don't want a light green color on one document and a dark green color on a separate document, if your sole color is dark green. In branding, consistency is key to recognition.
5. Prior to developing or revamping your brand, solicit ideas from your clients, staff, board members, and other stakeholders. Some people are extremely creative and have a knack for developing images that represent a specific cause or mission. You might consider holding a contest to see who develops the most creative and applicable logo. You could then announce the winner via your newsletter, website, or at a specific function.
6. Once you design and select a draft logo, share it with your internal and external stakeholders for final input. Not only does this effort get them involved in the process, but it helps to keep the logo fresh in their mind, making it easier for them to share it and what it stands for with other stakeholders and the community.
Branding is critical for consumers and the public to easily recognize your organization and its purpose. Therefore, it's critical that you commit the necessary time, energy, and resources
upfront
to developing a brand that will serve you well into the future.
Copyright 2009 © Sharon L. Mikrut, All rights reserved.
Related Articles
Are Nonprofits Funding Their Priorities
10 Tips for Non-Profit Boards
Build a Financially Strong Nonprofit with Cashflow Management
Nonprofit PR Marketing With a Mission
3 Reasons Every Nonprofit Needs a Strong IT Partner
Social Media: A Highly Effective Tool for Non-Profits
Building A Better Brand in the New Year
Starting a Non-Profit
Part Two: Is Your Organization Thirsty for Overhead Support?
What Nonprofits Should Consider Prior To Writing A Grant
Why Your Nonprofit Need a Mobile App
How To Brand Your Business Using Ten Action Items
Innovative Trends in Non-Profit Executive Compensation
Do We Really Need a Mission Statement?
Personal Branding Basics
Does Your Business Have a Mission Statement?
Achieving Brand Consensus
Branding Techniques
The definition of branding
Training Nonprofit Board Members to Read and Understand Financial Reports
Free PDF Download
Six Tips to Help You Facilitate Change - By Sharon Mikrut
About the Author: Sharon Mikrut



RSS for Sharon's articles - Visit Sharon's website


If you want to make positive changes in your professional life, and create the job or career you desire and deserve, then working with Executive & Life Coach, Sharon L. Mikrut, is the solution. Although her specialty is in partnering with nonprofit executive directors and managers to maximize their resources in a competitive environment, she is passionate about working with all individuals committed to personal and/or professional growth. Visit her website (http://www.createitcoaching.org), Nonprofit Professionals blog (http://www.createitcoaching.com), or Empowerment blog (http://www.createitcoaching.net), and sign up for her free monthly nonprofit and/or life coaching newsletters.

Sharon has two BA degrees (Social Work and Psychology) from Michigan State University and a Master's degree in Social Work Administration from the University of Michigan. In addition, she is a Coach Training Alliance certified coach.


Click here to visit Sharon's website.

More from Sharon Mikrut
10 Ways To Operate From Your Highest Level Of Integrity
Six Steps To Creating More Productive Staff Performance Evaluations
Looking Beyond Ones Physical Appearance to Find Their Inner Beauty
The Top 11 Organizing Tips For A More Efficient Life
Top 11 Ground Rules for Conducting a Strategic Planning Session

Related Forum Posts
Mission Mantra
Do you believe in "Mantra" or "Mission Statem
Re: Essential Leadership skills
Business lesssons from movies and TV
Re: What is your Business?
Share this article. Fund someone's dream.
Share this post and you'll help support entrepreneurs in Africa through our partnership with Kiva. Over
$50,000 raised
and counting -
Please keep sharing!
Learn more.
Featured

Expert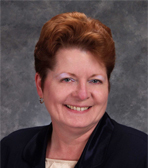 Leanne Hoagland-Smith
@coachlee
Visit website
| | | |
| --- | --- | --- |
| | Like this page? PLEASE +1 it! | |
Newsletter

Get advice & tips from famous business
owners, new articles by entrepreneur
experts, my latest website updates, &
special sneak peaks at what's to come!
Suggestions
Email us
your ideas on how to make our
website more valuable! Thank you Sharon
from
Toronto Salsa Lessons / Classes
for
your suggestions to make the newsletter
look like the website and profile younger
entrepreneurs like Jennifer Lopez.