The Renaissance Man: A Celebration of Intermediacy
---
---
Free PDF Download
Lag Time - By Keith Hanna
---
This year I followed my mountain guide Patrick Delaney up some seriously hard frozen waterfalls. At 46, I do a lot less leading and a lot more following up ice routes these days. The risk and reward profile of the sport has changed for me at this point in my life. I still lead the moderate routes with my wife but leave the hard stuff for Patrick.
I've had a struggle with this my whole life. A struggle with my ego that is. I
feel
the instinct for greatness, but the top climbers are always well above me, even though I've always been a pretty competent and confident climber. I'm just not an elite level climber. As a result I've always been close to, but outside the inner circle of the top climbers living in Canmore and Banff.
The same is true of every sport I do. I'm a pretty competent and confident mountain biker, golfer, skier, hiker and musher, but I'm not at the elite
level
in anything I do. I'm a solid intermediate in all of these sports.
The same seems also to be true of my professional and business skills. I'm the product of a rather varied apprenticeship. The clients I've been fortune to have in the past twenty-five years, along with my formal education, have given me a solid grounding in finance, production, entrepreneurship, research and development, marketing, human resources, health, fitness, philanthropy and relationships. I'm a decent writer and public speaker, I've learned to listen to people and I can resolve disputes. I'm not at the best in any of these disciplines. There is an elite level well above my head just like there is in climbing.
My references for my own personal greatness have in the past been the top people in each of these areas. I look at the level they operate at and sometimes feel deficient. I've judged whether I'm good enough based on the world-class in specific fields, which is just not an accurate way to evaluate someone who is, in effect, a generalist.
As a generalist, I'm reasonably competent and a confident in the bulk of personal and
business
growth
disciplines. I'm not an expert in these areas, but I am a solid intermediate.
This leaves me with the question: if I have the instinct for greatness, what is my actual expertise? How does an intermediate person become great?
I think for me, the answer to that question is about perspective and alignment. With such a broad and but still reasonably deep background in all the major personal and business development disciplines, I provide a rare perspective that aligns the many forces acting on and through an entrepreneur.
I might not be an expert in finance, but I can support a growing business in breaking into a market niche to develop additional cashflow from the launch of a new service. I might not know as much about social media as the current marketing experts do but I have the capacity to help an
entrepreneur
realize that the problem he has with a teenager is the same issue he has delegating to his staff. I've helped venture capitalists and
investment
bankers lose weight and keep it off and many businesses make peace between their commercial ambitions and social responsibilities.
I have long associated intermediacy with mediocracy. This is a quirk of my own growth as human being. We all have the capacity for greatness in our own special way. Being good at a broad array of disciplines is, I guess, its own form of potential greatness.
Related Articles
Marketing Lessons from the Renaissance Fair
Forget aid and money Africa needs IDEAS
Dr. Carter G. Woodson the "Father of Black History Month"
E-mail Tricks to Save You Time and Reduce Notes
Renaissance Leadership
Smart Women Understand "Life is an Occasion"
Why Small Business Fail
Turning Obligation into Celebration
Celebrate The Small Stuff
Effective Use of Corporate Events and Public Relations
Ten Top Tips For Staff Inspiration From Your Strategic Thinking Business Coach
INDIAN LEADERSHIP SHOULD FOCUS ON…..
Strategic Thinking Planning Success Story
The New Renaissance is here: it's called
The Importance of Celebration
Help for Achieving Your Goals: The 9 C's
Free Advertising Among The People You Know
The Value and Benefits of Strategic Thinking
What's the difference between a "consultant" and a "contract executive"?
Referral Program
http://www.infinity-pr.com
Free PDF Download
Lag Time - By Keith Hanna
About the Author: Keith Hanna



RSS for Keith's articles - Visit Keith's website
Keith Hanna's experience as a coach spans over 15 years and includes helping entrepreneurs and growing companies identify and implement the changes needed to take their success to the next level. With a commitment to creating tangible value for his clients, Keith has worked with leaders in a wide variety of industries and at every stage of their careers and personal lives. His career as a coach began as a natural extension of his work as a product designer helping entrepreneurs turn their vision into innovative products. Through that work, Keith realized the most important innovations entrepreneurs had to make were inward focused. Those who were able to deal with the stresses caused by personal and business changes around them were able to make those changes work for them, and were able to live greater lives and build greater businesses. Keith holds a Master's Degree in Environmental Design from the University of Calgary, with a specialization in industrial design and new venture development. He is author of two books, StepUp and Higher Purpose, Higher Profit, as well as an accomplished speaker and facilitator. Keith lives with his wife and two children at the foot of the Rocky Mountains in Bragg Creek, Alberta, from which he makes mountain climbing excursions in the summer and dog sledding trips in the winter.
Click here to visit Keith's website.

More from Keith Hanna
Changing One Habit At a Time
Empathy and Allopathy
Random Acts of Success
Dont Give Up On Your Dream
The Four Functions of a Great Product

Related Forum Posts
Re: Eng Lit Academic Site Up For Review
Re: What I'm reading this weekend - Mar 4, 2011
Share this article. Fund someone's dream.
Share this post and you'll help support entrepreneurs in Africa through our partnership with Kiva. Over
$50,000 raised
and counting -
Please keep sharing!
Learn more.
Featured

Expert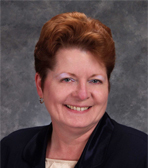 Leanne Hoagland-Smith
@coachlee
Visit website
| | | |
| --- | --- | --- |
| | Like this page? PLEASE +1 it! | |
Newsletter

Get advice & tips from famous business
owners, new articles by entrepreneur
experts, my latest website updates, &
special sneak peaks at what's to come!
Suggestions
Email us
your ideas on how to make our
website more valuable! Thank you Sharon
from
Toronto Salsa Lessons / Classes
for
your suggestions to make the newsletter
look like the website and profile younger
entrepreneurs like Jennifer Lopez.