Time and Tide Waits for no Man or Woman
---
---
Free PDF Download
Today is the Day - By Linda Sage
---
As the glimmer of morning
sun
shines through the blinds and I start to uncurl under the duvet, one eye opens then the second, the brain links into gear what day is it??? The start of a new day, new challenges and new mountains to climb. As I make my way to the bathroom and meet myself in the mirror, but all I see is my mum looking back at me!!! Where did all those wrinkles come from? The bags under the eyes have turned into suitcases!!! Even the jowls have started to form; I don't remember getting this old. Somebody must have put a curse on me overnight and when I find my magic wand everything will be back to normal.
Getting in and out of the shower I am not quite as agile as I was, so use the slip map (just in case), but are they not just for "old people"??? I now need to lean against a wall to wash my feet, (must have been very strong vino last night!!) Wrapping myself in a bath towel, coz the size of the modern towels are smaller than they used to be, I can
enjoy
a rest on the bed, before getting dressed. Choosing the clothes carefully, I then find a lose button on the skirt, so finding the needle and cotton, I spend 10 mins trying to thread the needle, then decide I will wear something else. By the time I have finished pushing, pulling, buttoning and zipping I am ready for a cuppa!!
These floors are so cold, must remember my slippers (which are a nice florescent orange, so I can't lose them!!) The cat is
excited
by this time thinks he may get fed, so kettle on (remember I can't have 2 things on in the kitchen or the electric blows!), cat fed and watered then I can take my breakfast into the lounge on a tray, these days I seem to spill things a lot more than I did, it is easier to wash a tray than to get down and mop up marks on the floor.
I sit down and pick up a book, but have to look for my glasses before I can read it, the mobile phone rings and I know it is somewhere, by the time I get up, find my handbag and rummage through the call has ended, it has only taken me two months to learn how to use a new phone; at least now I know who has called!!!
Ready now to face the world, I unlock the doors to get out, relock them, only to find by the time I get to the car I have left the car keys on the table indoors!!! So back and repeat the whole security bit!!! By the time I get into the car to go to start a day's work I feel as if I have done ten rounds with Ali.
We often take
life
for granted and the passing of time, so coming to terms with new
eras
in our lives is not always easy. We all assume that we will be here
tomorrow
and we will have all our faculties just as we did when we were 20, 30 etc, but time does take its toll, so making the most of everyday and everyone around us is very important.
How often are we grateful for all of what we do have, and say "Thank you" to our friends or spouse for just being there? it is all too easy to look at what we don't have or what we have lost. So, even if my mum does look back at me from the mirror, I have a lot to be thankful for, she was a very fine person, and if I can be that person then I have not done too badly.
How many things do you take for granted that you should be thankful for? Bet the list is longer than you except it to be………..
Related Articles
TIDE Series-Taking Shape
How to Avoid Burnout and Gain a Fresh Perspective: An Uplifting Lesson From the Beach
How Not To Waste Your Marketing Budget
3rd TIDE Innovation Series
Parable on Leadership Wisdom
Marketing is
"Fail Forward Fast" by Pia Lord
Women Angry At Work
Lesson #4: Stop Chasing a Lost Cause
Use Your Mistakes as a Catalyst for Success
Are You Too Big for Your Britches?
Wonder Woman Wannabe?
Its Time For Women To Lead in America in Entrepreneurship
A Woman\'s Edge In Sales
Lesson #4: Leave A Strong Impression
Looking Back Planning Ahead
Your Inner Entrepreneur
Lesson #4: Break Down the Barriers in Your Way
Body Image Stress - Aging Insecurities and Self-Image
Flexibility is Not An Option
http://jaykubassek.com/
Free PDF Download
Today is the Day - By Linda Sage
About the Author: Linda Sage



RSS for Linda's articles - Visit Linda's website


My background is in Forensic Psychology over the past 25 years I have been mentoring,teaching and lecturing the whole range of skills and abilities from Corporate to schools. I have built my own successful MLM Business, now I am mentoring and coaching on stategies for the improvement of yourself and business. Health, nutrition, fitness and life style to enhance your quality of life. I have helped thousands of people improve themself psychologically, their bodies, relationships, financial standing and lifestyle. I write weekly columns for local papers and magazines, have worked with local radio and television programmes.

I am President of Mil Palmeras Toastmasters International. I also speak publically on motivation and weight loss, how these affect entrepreneurs and limit them.

Online marketing and Newbie Training is the newest area of my business, many people suffer a lot on the internet, I know I did, so now I help people see that it is not as scary as they think and definately does not have to be as expensive. Time Management and self discpline are major areas for entrepreneursas the time just seems to run away.

I live on the Costa Blanca in Spain, this was one of my first goals, now I have orange and lemon trees in my garden, my passion is to set bigger goals for myself and help others do the same. Life is amazing and it should be.

I have a new ebook Personal Coaching for Change which is a very proactive book, in each chapter you can build on changing things in your life. Easy to read and follow.


Click here to visit Linda's website.

More from Linda Sage
Smile and the Whole World Smiles with You Cry and You Cry Alone
How many decisions do you make a day
Step Right up Take a Chance
Dust off Your Goals Air Your Dreams
The Choices of Lif

Related Forum Posts
Re: UPDATES: New Campaign! New Layout! New Ideas!
No B.S. Time Management
Challenge as a Business Women?
girl vs. woman
Re: March 18 Triple Crown Update
Share this article. Fund someone's dream.
Share this post and you'll help support entrepreneurs in Africa through our partnership with Kiva. Over
$50,000 raised
and counting -
Please keep sharing!
Learn more.
Featured

Expert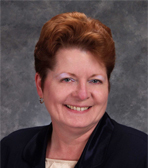 Leanne Hoagland-Smith
@coachlee
Visit website
| | | |
| --- | --- | --- |
| | Like this page? PLEASE +1 it! | |
Newsletter

Get advice & tips from famous business
owners, new articles by entrepreneur
experts, my latest website updates, &
special sneak peaks at what's to come!
Suggestions
Email us
your ideas on how to make our
website more valuable! Thank you Sharon
from
Toronto Salsa Lessons / Classes
for
your suggestions to make the newsletter
look like the website and profile younger
entrepreneurs like Jennifer Lopez.