Simple Abundance: A Daybook of Comfort and Joy
---
---
Free PDF Download
Rev Up Your Passion! - By Barbara Garro
---
Let Sarah Ban Breathnach be your coach to keep you on the path you have chosen.
As a daybook, you get one short reading for every day of the year. I started in January 2012, because I thought that made sense and I decided it was time to experience Breathnach's book this year. Breathnach has a definite purpose to give you more reasons to have an attitude of gratitude and allow you to simplify your lives. She gives serious reasons for downsizing, simplifying and also for beautifying and loving ourselves.
What a joyful journey this has been for me. Her stories are terrific and day after day, I get poems from them. I can't imagine any writer not getting some most useful prompts from Breathnach. She has clear purpose in helping readers
She's not a pushy coach, but neither is she a cushy, mushy coach. You must have and use a daily abundance diary book to record five things you are grateful for each day. No options-here she's clear. Do it or don't bother going forward, because you'll fail and that's not a path Breathnach wants to join you on.
Related Articles
Trust, Abundance and Success
Whats Your State of Mind
Two Secrets to Creating Abundance NOW!
Enlightened Millionaires: AHA Number 4
You will have more prospects in your online business with an abundance mentality.
Effective Lead Generation Techniques
Establish Your Millionaire Mindset To Think Like The Wealthy
One of the Greatest Enemies to Leadership and Human Potential Is The Comfort Zone
Abundance is Yours!
Allow More Abundance, Flow and Connection Into Your Business
Direct Sales Business Pursuit of Abundance
The Principle of Abundance
Developing an Abundance Consciousness
Abundance Abounds
How Many Ways Are There To Make Money?
Operating from Super Abundance
Is Your Sales Team Growing or Just Comfortable?
Are You Stuck in Your Comfort Zone
Gain Wealth Through Happiness
Abundance and Scarcity
Free PDF Download
Rev Up Your Passion! - By Barbara Garro
About the Author: Barbara Garro



RSS for Barbara's articles - Visit Barbara's website
Currently, my private and group coaching clients are taking the Garro 40-Day Creativity Challenge with me. It is so exciting to give yourself three hours every week for eight weeks, weekends off unless you mess up a weekday!

As the author of Grow Yourself A Life You'll Love and From Jesus to Heaven with Love: A Parable Pilgrimage, I have been coaching people to achieve their goals as writers, artists and believers for nearly fifty years. Along with my Business, Finance & Economics and Business & Professional Communication degrees, I also have a Master of Arts in Liberal Studies, am a Certified Property & Casualty Underwriter, and graduated from Corporate Coach University and Coach Training Institute. People tell me my workshops and books have helped them stay on their goal tracks by knowing what to do when life gets in their way. My corporate career included Director of Risk Management for Comcast Corporation and positions in tax management, credit management, shareholder relations management. My Character Architectural Technology System has a registered mark from the U.S. Patent & Trademark Office and helps me show people who they are and how knowing that can help them achieve their goals in a way that works for them. As an avid social networker, find me on Lunch, Facebook, Twitter, Linked In, Filed By. My books are sold on Amazon.com and CambridgeBooks.us as well as ElectricEnvisions.com

Click here to visit Barbara's website.

More from Barbara Garro
Selling Yourself Your Ideas to Banks Part 2 Your Presentation
Leadership Lessons from Earnest Shackleton The Great Antarctic Explorer
What is Art A Discussion by Artists
Simple Abundance A Daybook of Comfort and Joy
Staging Art

Related Forum Posts
Re: Host of Marketing Made Simple TV
Non-medical homecare franchise business model
Non-medical homecare franchise business model
Re: New Infographic: Top Ten Reasons to Partner with Someone
Re: Is being too connected pushing your business forward or back
Share this article. Fund someone's dream.
Share this post and you'll help support entrepreneurs in Africa through our partnership with Kiva. Over
$50,000 raised
and counting -
Please keep sharing!
Learn more.
Featured

Expert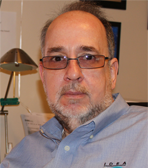 Edward R. Kundahl
@ideaman55
Visit website
| | | |
| --- | --- | --- |
| | Like this page? PLEASE +1 it! | |
Newsletter

Get advice & tips from famous business
owners, new articles by entrepreneur
experts, my latest website updates, &
special sneak peaks at what's to come!
Suggestions
Email us
your ideas on how to make our
website more valuable! Thank you Sharon
from
Toronto Salsa Lessons / Classes
for
your suggestions to make the newsletter
look like the website and profile younger
entrepreneurs like Jennifer Lopez.