IT Jobs will Boost Business Growth
---
---
Free PDF Download
How to Find Jobs in Bristol - By Mamta Kumari
---
IT Jobs will Boost Business Growth
Businesses will be increasing their IT spend and development, according to Gartner's
CEO Survey 2012.
During these tough economic times advances in technical strategies are being used to keep businesses one step ahead. Finding educated IT candidates with good experience is always hard; but this is good news if you're looking for an IT job.
This industry is notoriously full of highly-skilled workers and with more time and money being invested into
IT jobs
it's a great sector to join. If you're looking for IT
jobs
you need to ensure your CV is specific to the industry; with a combination of your IT experience and specialised programme knowledge.
Whether you're looking for IT jobs for the first time or you are an experienced employee looking for your next step up the career ladder your CV is your first opportunity to really sell yourself. As with all CVs there are several general rules you should follow, please read on for CV-Library's top CV tips:
Most recruiters don't spend more than 10 second scanning through each CV so make sure yours stands out; use succinct sentences that are easy to read with your key skills near the top.
Use a standard typeface so your CV is quick to read; Arial is a common font.
Do not only rely on a spell checker. You need to double check the spelling yourself and it often helps to ask a friend to have a quick check too. IT CVs tend to be full of technical specifics so check your spelling is correct!
Include your personal details in the body of the CV; not all printers include headers and footers so you don't want vital information to be missed off.
Use a clear template with each section labelled and easy to find; dates of past employment need to be consistent.
Use active verbs and positive language; start with your achievements and key skills to grab the recruiter's attention.
Ensure your referees are suitable for the IT job you're applying too and check with them first so they can make sure they are contactable.
Use a professional email address; remember you are making a job application not writing to a friend.
Sell yourself at your best but be honest; you'll be caught out at some point!
Don't forget how important your cover letter is; this is your chance to explain why you're applying to this specific technical job. Try not to use a general cover letter as recruiters won't take your application seriously.
With unemployment figures highlighting how uncertain the economy is at the moment this is positive news for at least one sector. Maybe a job in IT is a good move for you to make? Search and apply to hundreds of live IT jobs and jobs in Technical sectors at cv-library.co.uk
Related Articles
6.1 Macroeconomic policies for diversification: Economic Report on Africa 2007
Essentials for the Work Jobs from Home Entrepreneur mind set and personal growth
Revolutionize Your Business to Keep up With Rapidly Changing Trends
High Growth Women Entrepreneurs Poised to Transform Economies
Key essentials for the Work Jobs from Home Entrepreneur
Most and Least Stressful Jobs
Entrepreneurs -Five Easy Ways To Boost Your Creativity?
Is Your Job Recession-Proof?
Join an Easy Home Based Business Opportunity - Misleading Government Unemployment Numbers for April
Constraints of growth-oriented enterprises in the southern and eastern African region
Are There Any Differences When Applying for a Charity Job
Small Business Fuels the Economy
Overview IV: Economic Report on Africa 2007
America's Most Wanted Workers
Find a Job in London
5 Ways to Boost Your Earning Potential
Evaluating the 'Steve Jobs effect'
It's always about productivity
Are you looking for a job with the NHS?
Recession-Proof Your Business with Better Marketing
Free PDF Download
How to Find Jobs in Bristol - By Mamta Kumari
About the Author: Mamta Kumari



RSS for Mamta's articles - Visit Mamta's website
You can search and apply to jobs from the comfort of your own PC, from the CV-Library mobile app or directly through the new mobile site. Once you have registered your CV with CV-Library you can apply for jobs with just one-click. Graduate jobseekers can also set up their personal Jobs by Email account so the latest graduate jobs are emailed directly to your inbox.
Click here to visit Mamta's website.

More from Mamta Kumari
Looking for a Finance Jobs
Good News for London lover start find a job in London
Different Types of IT Jobs
Start finding Executive Career Now
Advantages and Disadvantages posting a Job

Related Forum Posts
My entry
Re: What If Steve Jobs Hadn't Returned To Apple In 1997?
Re: Are you getting an iPad 2?
Re: What are the top videos for entrepreneurs on YouTube?
Exclusive: Interview with Results
Share this article. Fund someone's dream.
Share this post and you'll help support entrepreneurs in Africa through our partnership with Kiva. Over
$50,000 raised
and counting -
Please keep sharing!
Learn more.
Featured

Expert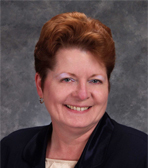 Leanne Hoagland-Smith
@coachlee
Visit website
| | | |
| --- | --- | --- |
| | Like this page? PLEASE +1 it! | |
Newsletter

Get advice & tips from famous business
owners, new articles by entrepreneur
experts, my latest website updates, &
special sneak peaks at what's to come!
Suggestions
Email us
your ideas on how to make our
website more valuable! Thank you Sharon
from
Toronto Salsa Lessons / Classes
for
your suggestions to make the newsletter
look like the website and profile younger
entrepreneurs like Jennifer Lopez.