Understand your business's cash flow and grow your profits
---
---
Free PDF Download
Getting A Business Loan in Today's Economy - By Joseph Lizio
---
Several years ago when I was a commercial lender, I met a young lady with an outstanding business. She and three partners were providing home healthcare services in their immediate and surrounding area. She came to me in search of a working
capital
loan
as the business, while making over $100,000 per month, was struggling to
pay
all of its bills. After spending some time with her going over the
business
and its financials, she came to the realization (something that I was trying to demonstrate to her) that she did not really understand her
cash
flow.
While she was pretty astute regarding the
revenue
that was flowing into her business - she had no
idea
where that
money
was going or for that matter what those
funds
should be used for.
An example, they recently accepted a contract for services at an assisted care facility that paid them over $20,000 per month. However, the service location was some 60 miles from their home office. After several months into this contract, she could not understand why they were struggling to meet payroll and other bills.
What we quickly determined was that while the $20,000 per month
income
was great - it was costing the company over $30,000 per month to service that contract due to travel and transportation
cost
as well as payroll, insurance and overhead. You would not believe the shock on this young lady's face once that comprehension set in. Until this point, she had only ever looked at the top line revenue number of the business in general and never once thought about venturing deeper into her financial numbers - especially matching revenue per job to
costs
per job.
The lesson here is that all business owners really have to understand what the
cash flow
inside their business is doing - especially growing businesses that, time and time again, grow themselves broke in part because they do not understand how the individual costs associated with each dollar flows through the organization.
Understanding your business finances is as simple as creating a financial reporting system that is easy to understand and provides relevant information. Examples of relevant
information
could be as simple as (just for starters):
-Which
customers
are paying and which are not to include who is paying late.
- What each
customer
or contract or product is costing the firm (variable costs either per product or per customer).
- General overhead of the business and its trend.
- Profit margins - is there enough
profit
(revenue above variable costs) to cover overhead, taxes, interest, etc as well as provide a cushion for the business to pay owners, investors, other stakeholders or to be simply plowed back into the firm for
growth
and development. Not to mention the healthcare costs that will soon be mandatory.
Now, if you do not have the financial or accounting wherewithal to create your own financial reporting system - there are many accounting software
products
that you could easily incorporate into your current operating systems. There are some very simple programs that are
free
for business owners but require some level of account knowledge to manipulate the inputted data and extract information as needed. There are also some commercial programs that are quite expensive but really take a lot of the burden off the business owner. And, lastly, there are some in between.
Regardless of what you use - do use something! The alternative is to ontinue to lose both time and money wondering where your business is headed - up or down and what your money is doing (you want it working for you - not against you).
These systems, whether created or purchased, really do pay for themselves. As my example above outlines, had this young lady and her partners had a better grasp on their business finances, they would have never agreed to that $20,000 contract (either asking for more money to service the contact or just declining the offer and putting their efforts into a more profitable direction) and surely would not have been in my office asking for money to meet their daily expenses. (Keep in mind that since they agreed to a two year service contract - they had to continue to service that assisted care facility while they lost over $10,000 per month doing so).
The moral is that knowledge and information are power when it comes to the finances of your business. Understanding your company's cash flow can help you avoid situations like the one described here as well as give you more tools to ensure that you are taking your business in a most profitable direction - which is the goal of any business owner - to make as much profit as possible.
Related Articles
Cash Management
Canadian Business Loans – is my Cash Flow really free? And how Free is It!
How much cash does your business generate?
5 Smart Simple Canadian Working Capital Cash Flow Financing Loan Techniques !
Understanding Business Cash Flow
Financial Cash Flow Management: Tips to Improve the Cash Flow of Organization
Working Capital Factoring – A business ' Dear John' letter to my customer!
Why Exactly Is Cash Flow King? Avoid Business Rehab With Business Finance Financing Options
Three Sure Signs That Your Business Will Run Out of Cash – And What To Do About It
Part Two: Build a Financially Strong Nonprofit with Cash Flow Management
2 Things You Need to Know About Business To Business Merchant Cash Advance Loans
Cash Flow - Pinpointing the Issues and Fixing Working Capital Deficiencies - Part Two
Say Yes To Canadian Working Capital Solutions - Say No To Financing Cash Flow Obstacles !
Why A Merchant Cash Business Advance Makes Sense for Cash Flow
Small Business and Medium Sized Business Inventory and Purchase Order Financing in Canada
Recognizing and Understanding the Cash Flow Gap
CASH FLOW - You're Forgiven for Misunderstanding the Term!
Working Capital Financing – Methods of Financing A Business
Cash Flow Forecasting
Business Cash Flow Financing Problems ? Here's Some Solutions
Free PDF Download
Getting A Business Loan in Today's Economy - By Joseph Lizio
About the Author: Joseph Lizio



RSS for Joseph's articles - Visit Joseph's website


Joseph Lizio holds a MBA in Finance and Entrepreneurship, is the founder of Business Money Today, has a strong commercial lending background and is regarded as an expert in business and finance - specifically Small Business Loans and Working Capital.


Click here to visit Joseph's website.

More from Joseph Lizio
How To Really Finance A StartUp Business 3 Simple Ways
Business Loan The Debt to Equity Ratio
Tapping Friends and Family for Small Business Financing
Know your customers and increase your profits
Orders in Hand Can Be Better Than Revenue When Seeking Financing

Related Forum Posts
Re: Service Or Product?
Tax returns!
Re: Interrealtionship between financial statements
Improve your Cash Flow
Topics of Interest
Share this article. Fund someone's dream.
Share this post and you'll help support entrepreneurs in Africa through our partnership with Kiva. Over
$50,000 raised
and counting -
Please keep sharing!
Learn more.
Featured

Expert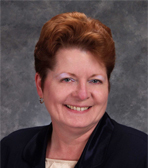 Leanne Hoagland-Smith
@coachlee
Visit website
| | | |
| --- | --- | --- |
| | Like this page? PLEASE +1 it! | |
Newsletter

Get advice & tips from famous business
owners, new articles by entrepreneur
experts, my latest website updates, &
special sneak peaks at what's to come!
Suggestions
Email us
your ideas on how to make our
website more valuable! Thank you Sharon
from
Toronto Salsa Lessons / Classes
for
your suggestions to make the newsletter
look like the website and profile younger
entrepreneurs like Jennifer Lopez.