| | | | |
| --- | --- | --- | --- |
| | Like it? PLEASE +1 it! Thanks! | | |
I'd be a lousy pilot
Sitting behind the pilot on a tiny plane today, I was reminded how important, difficult and tedious this
job
is.
Pilots have to get it right every time. They have to follow a myriad of procedures. They must be calm and focused and consistent, and yes, boring. No one wants to notice the pilot.
Good pilots probably do very well in job interviews--and not just for pilot jobs. They have many of the traits that hiring managers look for. They follow instructions with an eye on detail. They don't fail (if they did, they probably wouldn't be at the interview). They show up on time.
I'm grateful there are pilots. I'm also glad I'm not one.
Here's the thing: I think (outside of the airline business, of course) that our need for pilots is diminishing, and rapidly. I think the value add of a person who carefully follows instructions and procedures keeps going down. I think the fact that pilots would do well in a
job interview
at your organization means your organization probably should change the way interviews get done.
We don't need pilots. We need instigators and navigators, rabble rousers and innovators. People who can't follow a checklist to save their life, but invent the future every day.
Related Articles
Tragic Change in Poland
Running a pilot franchise
Winning New Clients: Brag to the Rest of the Enterprise
False Dichotomy! (If Anything, Backwards!)
Guerrilla New Business
Entrepreneurs and Business Managers Are Comfortable With Flying But The Exception To a Safe Landing Almost Always Will be Deadly
Do You Have Marketing Stamina?
Reminders Put Your Keys in Your Fridge
Will You Choose to "Wake Up!" to Your Life?
Inspirational Leadership: You Go First
How to Do a Lousy Job at Business Networking Follow-Up
Lousy Salespeople and Great Salespeople - Line Item or Investment?
More Sales Coaching Leads to Accelerated Growth
The Meaning of Confidence
Validation of the Validation of the Sales Assessment
Lesson #4: Think Big, Act Small
Coach, Don't Tell
Rats and Body Odor
How to find inspiration when you really need it
U.S. TV Networks: This InterWeb Thing is Not a Fad

Free PDF Download
Caring
By Seth Godin
About the Author: Seth Godin



RSS for Seth's articles - Visit Seth's website
Seth Godin is a bestselling author, entrepreneur and agent of change. Godin is author of six books that have been bestsellers around the world and changed the way people think about marketing, change and work. Permission Marketing was an Amazon.com Top 100 bestseller for a year, a Fortune Best Business Book and it spent four months on the Business Week bestseller list. It also appeared on the New York Times business book bestseller list.
Click here to visit Seth's website.



More from Seth Godin
Successful
Who sets your agenda
Business development
How to create a great website
The agenda

Related Forum Posts
Some online business suggstions debunked
Re: Franchising? Why pay franchise fees?
Over work for the day
Jacqueline Cochran!
Re: How do you maximize your time at business/networking events?
Share this article. Fund someone's dream.
Share this post and you'll help support entrepreneurs in Africa through our partnership with Kiva. Over
$50,000 raised
and counting -
Please keep sharing!
Learn more.
Featured

Expert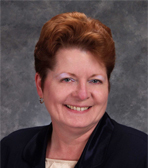 Leanne Hoagland-Smith
@coachlee
Visit website
| | | |
| --- | --- | --- |
| | Like this page? PLEASE +1 it! | |
Supporters: Thank you Sharon Galor of Toronto Salsa Lessons / Classes for your suggestions to make the newsletter look like the website and profile younger entrepreneurs like Jennifer Lopez and Sean Combs!