| | | | |
| --- | --- | --- | --- |
| | Like it? PLEASE +1 it! Thanks! | | |
Bite Your Tongue: Eight More Ways To Improve Your Presentations
There was such a positive response to the speaking tips of Doug Lawrence (email) that I asked him for more stuff. Taking a cue from the fact that "Bite your tongue" was the most popular tip, here are more:
Warm-up with a towel. Singers often have to get their chops "up" in their hotel rooms before leaving for rehearsals or performances. They do this by screaming and yelling into a towel.
Just say "Whoooo!" One of the best ways to get a voice ready to talk or sing is to make a siren sound on "whoooo" from the lowest
pitch
you can make to the highest and back again. Repeat it several times. This obnoxious sound thins your vocal cords and makes them more supple for easy speaking or singing.
Flutter your lips. Blowing a pitch—any pitch—through your
lips
to make them flutter will loosen up your articulators: the tongue, lips, and throat muscles. When your voice is tired and husky, and you're afraid you can't go on—give this a shot. It will work wonders.
Eat light, eat protein. If you have to eat before a big presentation (singers prefer going in lean and mean), eat stuff that gives you energy, not a cheap high like carbs. Singers always party after the show!
Allocate three hours to wake up. Singers often take a nap in the afternoon before they perform, but they always allow at least three hours to get their brain and voice back. Getting to a wakeful state takes a lot longer than just putting your clothes on.
Skip the tea. Tea is an astringent and will close your voice down. Drink hot water instead—it keeps your voice supple as a baby's cheeks (either set).
Leave your jaw out of it. If you use your jaw to speak, you will exhaust your voice. Jaws don't sing, and they don't speak. Don't try to over-form your words by chewing them because you'll be outrageously tired within a few minutes. Use your articulators (tongue and teeth) and leave your jaw for a nice meal after you speak.
Don't overwhelm the audience. Be entertaining but use moments of silence, soft speech, and slow cadence. Any performer will tell you the trick to a really great performance is to make the
audience
come to you. The more you go after them, the more you push them away. When people watch Steve Jobs, they think they know what he's going to do, but he titillates them until they can barely stand it and makes the audience come crawling to him.
Related Articles
Bite Your Tongue
Top Seven Ways to Improve Your Presentation Skills
Bitten in the Butt: 4 Leadership Flaws that Derail Success
How Speakers Can Use Webinars To Boost Their Speaking Fees
Are You Authentic Enough?
RI Personal Injury Case Review: Dog Bite Law
Spring Into Action - Make One Improvement at Work
A-Z of sales success!
Today's remark – "eliminate the unnecessary so that the necessary may speak"
Developing Systems to Permanently End Procrastination
Sales Training – Salespeople Sell Simply So Successfully
Even In Small Bites, Spending Is Hard To Swallow
8 Presentation Flaws that Steal Your Money
AoM Presentation: Studies on Developing Leadership / People Skills
One Bite at a Time
Sales Candy: How Too Much of a Good Thing Can Make You Sick
Succeeding in a Challenging Economy
But We've Always Done it This Way: Top Ten List
Ten Ways to Cope with Stress
Ten Major Causes of Powerless Presentations According To Your Strategic Thinking Business Coach

Free PDF Download
How to Persuade People
By Guy Kawasaki
About the Author: Guy Kawasaki



RSS for Guy's articles - Visit Guy's website
Guy Kawasaki is a managing director of Garage Technology Ventures, an early-stage venture capital firm and a columnist for Forbes.com. Previously, he was an Apple Fellow at Apple Computer, Inc. where he was one of the individuals responsible for the success of the Macintosh computer. Guy is the author of eight books including The Art of the Start, Rules for Revolutionaries, How to Drive Your Competition Crazy, Selling the Dream, and The Macintosh Way. He has a BA from Stanford University and an MBA from UCLA as well as an honorary doctorate from Babson College.
Click here to visit Guy's website.



More from Guy Kawasaki
The 120 Day Wonder How to Evangelize a Blog
Example needed How companies celebrate success
The Art of the Introduction
The Magic of Marketing
Bite Your Tongue Eight More Ways To Improve Your Presentations

Related Forum Posts
Re: What I Enjoyed Reading This Week - Oct 14
Yugma - MAC & PC
Re: Ideas For Business
Small business Financing
Re: Reduce Bounce Rate
Share this article. Fund someone's dream.
Share this post and you'll help support entrepreneurs in Africa through our partnership with Kiva. Over
$50,000 raised
and counting -
Please keep sharing!
Learn more.
Featured

Expert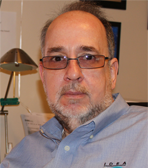 Edward R. Kundahl
@ideaman55
Visit website
| | | |
| --- | --- | --- |
| | Like this page? PLEASE +1 it! | |
Supporters: Thank you Sharon Galor of Toronto Salsa Lessons / Classes for your suggestions to make the newsletter look like the website and profile younger entrepreneurs like Jennifer Lopez and Sean Combs!