| | | | |
| --- | --- | --- | --- |
| | Like it? PLEASE +1 it! Thanks! | | |
Tip of the Week - Don't Take a Summer Break from Your Job Search
Here is a
snippet
from my most recent Tip of the Week
Tip 79 - Don't Take a Summer Break from Your Job Search
"Summer is kicking into high gear and that means afternoons by the pool, outdoor coffee breaks and trips to the beach - unless you are looking for a new career challenge. It may be tempting to blow off the search for the season, but if you are looking to move up from your
current position
and move over to a new company, I suggest you keep at it and continue creating opportunities to land yourself the best possible job..."
If you would like to receive the entire tip moving forward, please sign-up at www.keithferrazzi.com.
Also, feel free to join the conversation around this tip by posting a comment below.
Related Articles
What is the best way to develop my sales skills?
Summer Is For...Prospecting?
Finding a New Job in the Summer
Ode To Summer
Profitable Online Business Ideas and the Recession Part 2
Your Best Summer Ever
Find Summer Jobs – enjoy your summer with Dream job
Contribution
How can you make more of your customers open your emails?
Find your Focus
Your Reward - Sales and Marketing Training
The Perfect Summer - Sales and Marketing Training
Know your magic numbers
Smart Women Survive Summer Break
Social Networking or Social Distraction
Can you afford to make your email marketing more targeted? Can you afford not to?
Kick Into Fall
How do I find a passionate and purposeful mentor?
WAHM Strategies When Kids Are Home During the Summer
Results! 3 Keys to Enjoying Summer AND Growing Your Biz

Free PDF Download
What I've Learned from Dumpster Kids, a Buddhist Monk, and Other Wise Teachers
By Keith Ferrazzi
About the Author: Keith Ferrazzi



RSS for Keith's articles - Visit Keith's website
Widely hailed as one of the world's most "connected" people, Keith Ferrazzi is the author of Never Eat Alone, the international bestselling book about building relationships for success. Ferrazzi is also an acclaimed speaker and CEO of Ferrazzi Greenlight, a consulting and professional development firm that helps organizations drive growth through relationships. Earlier in his career, he was chief marketing officer at Deloitte Consulting and the youngest to be tapped for partner in the firm's history. Then, upon joining Starwood Hotels and Resorts, Ferrazzi was the youngest CMO in the Fortune 500. He also served as CEO of YaYa Media before founding Ferrazzi Greenlight.
Click here to visit Keith's website.



More from Keith Ferrazzi
Ask Yourself Seven Questions
No business cards No problem
What Do Pat Riley and Steven Spielberg have in common
A good father
You can choose the kind of relationship

Related Forum Posts
Re: Blog Talk Radio
Re: SES Toronto Next Week
Re: Let me introduce myself, I'm Zacman
Re: How to Promote Your Blog – The Definitive Guide to Promoting
Re: Due Diligence, Market Research.. Ahead of the curve.
Share this article. Fund someone's dream.
Share this post and you'll help support entrepreneurs in Africa through our partnership with Kiva. Over
$50,000 raised
and counting -
Please keep sharing!
Learn more.
Featured

Expert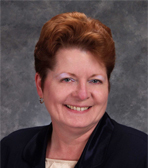 Leanne Hoagland-Smith
@coachlee
Visit website
| | | |
| --- | --- | --- |
| | Like this page? PLEASE +1 it! | |
Supporters: Thank you Sharon Galor of Toronto Salsa Lessons / Classes for your suggestions to make the newsletter look like the website and profile younger entrepreneurs like Jennifer Lopez and Sean Combs!