Growing Geometrically
---
---
Free PDF Download
Q. What suggestions do you have for retailers who do e-mail marketing? - By Jay Conrad Levinson
---
Guerrillas don't try to grow only in linear fashion by adding new customers. They grow geometrically by mining current customers.
There are three ways to make a business more profitable and two of those ways lack something in the way of
marketing
wisdom. The first way and least likely to generate substantial
profits
but most likely to generate substantial heartaches is by waiting for word-of-mouth marketing to bring those clients and customers to you.
An astonishing number of businesses follow this course and eventually learn that it leads directly over a cliff and into despair. This is called no-growth and it is very inexpensive but no fun.
A second way to make a business flourish is to market the business to the world and to your prospects. You can never stop doing this because it's a superb source of new customers, but if you follow this highway and no other, you'll find that it leads to a dead end.
But even before you hit it, you'll run out of fuel or
money
because this method, known as linear growth, is very expensive, not to mention frustrating. Glamorous? Yes. High profile? Yes again. Profitable? No. Not profitable. It costs the linear growth people
six times
more to market their products and services than it costs
guerrillas
with the identical
offerings
-- because guerrillas know a third and better way to beautify their treasuries.
The third way to create profits is to fully comprehend the remarkable worth of existing customers, then lean upon them for repeat business and
referral
business. This is called geometric growth because it has more dimensions than linear growth and greater magnitudes than no growth. In the quest for profits, it's the best way to fly.
Guerrillas are sure to offer enough quality and service, enthusiasm and flexibility, to earn
word of mouth
recommendations hand over tongue. They are also assiduous about marketing their offers and benefits to attract prospects, even create
prospects
out of disinterested humanoids. And they are nothing short of awesome when it comes to converting those prospects into paying customers. But linear growth alone is not good enough for them.
Geometric growth is where it's at and guerrillas do it by focusing big-time on follow-up, which leads to repeat sales, and on
referrals
which lead to referral sales. By combining good word of mouth, consistent linear growth and abundant geometric growth, they soon learn that marketing is easy, business is fun and life can be a dream.
Of the three ways to grow, no growth is the cheapest because it costs absolutely nothing but faith, and linear growth is the most expensive because it costs absolutely nothing but money.
Geometric growth, as all good
guerrilla
marketing, asks you to make an investment of time, energy and imagination. Spend actual time developing a follow-up plan, one which calls for you to stay in touch with
existing customers
about six times a year. Do it with snail
mail
letters and postcards, email, faxes, phone calls, personal visits, gift packages, greeting cards and anything else your
imagination
can cook up. This is no time to be cool. This is when to be effusive.
After you've got a fully-loaded follow-up plan, ready to put into force within 48 hours of every sale you make -- for that timing is part of superb follow-up, devote the time to create a referral plan. Many guerrilla businesses report that up to 70% of their business comes from referrals. And they don't just sit around and wait for those referrals, lighting candles and praying.
They begin going for
referral business
right from the start. The guerrilla dentist receives a
phone call
to make an
appointment
and asks, "Is this appointment for you or for your entire family?" The guerrilla always asks new customer "Who referred you to us?" and then mentions that referrals are a very important part of the business.
That same guerrilla probably brings up the gifts that he gives customers who refer new people. He writes to his customers at least twice a year asking for the names of people who might
benefit
from getting adding to his mailing list -- asking only for the name of five people and enclosing a postpaid reply envelope to make everything easy. That guerrilla realizes that there are about ten good referral systems and he's using five of them.
The more you market geometrically, the less you invest in marketing. Because it costs only one-sixth as much to sell something to an existing than a new customer, follow-up is paramount. Referral customers bring down the cost of
doing business
as well because they come to you at no cost or very little cost.
You don't need me to herald the benefits of growing geometrically. You only have to talk to a guerrilla. Better yet, try implementing aggressive follow-up and referral plans for yourself. Be your own guerrilla. Then you won't need me to give you any geometry lessons.
Related Articles
Great Example of Blogging Changes to Your Product
Handling Tasks and Your Life
I Blog, I Tweet, But Why
6 Sure-Fire Online Branding Techniques for Small Businesses
No Matter the Economy, Some Franchise Categories Continue to Grow
Growth is a highest calling of leadership.
2013 The Breakthrough Year! Will You Get Into A Business?
Do You Remember The Great Vision You Had When You Started Your Business?
SME's - Is tendering harmful to SME's?
How to Choose the Right Hydroponic Growing Medium
Why Choose a Hydroponic System?
A Hydroponic System: Why Choose to Grow in One?
3 Simple Steps To Taking a Quantum Leap in Your Biz
Growing Your Business Using LinkedIn – Interest and Participation
Learn Your Way to Success
14 Pillars to Business-Building Breakthroughs
Create an Account Management Team
Hydroponic Grow Closet: The Perfect Place to Grow your Own Food
Why Glass Greenhouses Are Worth the Cost
Green Jobs: It's about growing your existing employees too
Free PDF Download
Q. What suggestions do you have for retailers who do e-mail marketing? - By Jay Conrad Levinson
About the Author: Jay Conrad Levinson



RSS for Jay's articles - Visit Jay's website
Jay Conrad Levinson is the author of the best-selling marketing series in history, "Guerrilla Marketing," plus 30 other books. His books have sold 14 million copies worldwide. His guerrilla concepts have influenced marketing so much that today his books appear in 41 languages and are required reading in many MBA programs worldwide.
Click here to visit Jay's website.



More from Jay Conrad Levinson
Guerrilla New Business
Where Guerrillas Market for Free
Ask Yourself
Location is Not Everything
MYTHS ABOUT MARKETING TO OLDER PEOPLE

Related Forum Posts
Re: What's 1 word to describe what your business will be in 2012
God's Diet
$3000 per mo Site for Sale: $65,000 OBO
Meet Kim Kleeman - Shakespeare Squared: Named one of Inc.'s
Share this article. Fund someone's dream.
Share this post and you'll help support entrepreneurs in Africa through our partnership with Kiva. Over
$50,000 raised
and counting -
Please keep sharing!
Learn more.
Featured

Expert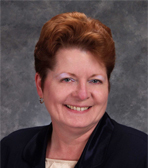 Leanne Hoagland-Smith
@coachlee
Visit website
| | | |
| --- | --- | --- |
| | Like this page? PLEASE +1 it! | |
Newsletter

Get advice & tips from famous business
owners, new articles by entrepreneur
experts, my latest website updates, &
special sneak peaks at what's to come!
Suggestions
Email us
your ideas on how to make our
website more valuable! Thank you Sharon
from
Toronto Salsa Lessons / Classes
for
your suggestions to make the newsletter
look like the website and profile younger
entrepreneurs like Jennifer Lopez.