Guerrilla marketing erects monuments to follow-up, honors it, and practices it.
---
---
Free PDF Download
Q. What suggestions do you have for retailers who do e-mail marketing? - By Jay Conrad Levinson
---
But effective follow-up is a rarity among small businesses. It pains me to know that over 60% of leads--leads that took a lot of time, energy,
imagination
and information to generate--will slip through the cracks. What's even more tragic is that a stunning 68 percent of the leads that convert into customers will be ultimately lost after the sale due to poor follow-up. It's so easy to stay in touch (and I'll explain how in a second), but for most businesses it just doesn't happen. And countless
profits
dance away before being born...
Guerrillas know that effective follow-up is how real profits are determined but many have no idea where to start. Well, I'll let you in on a little secret.
Follow-up is dead simple if you have the right system in place. I know this because we at Guerrilla Marketing headquarters have a killer follow-up system that has helped us grow without growing staff AND enabled us to:
* Convert more leads into sales
* Create customers for life
* Get repeat sales from existing customers
* Sell online
* Grow through partners
* And so much more!
Related Articles
What is Marketing in the First Place?
The Way of the Guerrilla
Are you a Guerrilla
What Is Guerrilla Marketing?
Downturns and Guerrillas
The Designated Guerrilla
Monumental Secrets of Guerrilla Marketing – Tactics
Fusion Marketing
The Big Lie
Memorize These 12 Words Then Live By Them
Guerrilla Marketing And Karate
Follow-Up or Fall on Your Face
Guerilla Marketing Weapons by Jay Conrad Levinson
GUERRILLA SOFT STEPS
Deloitte! Again!
Advertising No Longer Has to Make the Sale
The New Secrets of Guerrilla Marketing
Twenty Keys to Success
Your Mission
Guerrilla Marketing Yourself
Free PDF Download
Q. What suggestions do you have for retailers who do e-mail marketing? - By Jay Conrad Levinson
About the Author: Jay Conrad Levinson



RSS for Jay's articles - Visit Jay's website
Jay Conrad Levinson is the author of the best-selling marketing series in history, "Guerrilla Marketing," plus 30 other books. His books have sold 14 million copies worldwide. His guerrilla concepts have influenced marketing so much that today his books appear in 41 languages and are required reading in many MBA programs worldwide.
Click here to visit Jay's website.



More from Jay Conrad Levinson
Patience in Marketing
Guerrilla Proposals
The Truth About Customers
The New Secrets of Guerrilla Marketing
How To Get At Least $200000 in Free Radio Publicity

Related Forum Posts
Starbucks and Real Estate
Introduction
Re: How to promote business online?
Re: A Realization that motivates
CHANGE HEROES . . . Brag about them here!!!
Share this article. Fund someone's dream.
Share this post and you'll help support entrepreneurs in Africa through our partnership with Kiva. Over
$50,000 raised
and counting -
Please keep sharing!
Learn more.
Featured

Expert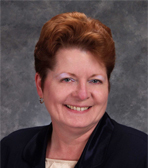 Leanne Hoagland-Smith
@coachlee
Visit website
| | | |
| --- | --- | --- |
| | Like this page? PLEASE +1 it! | |
Newsletter

Get advice & tips from famous business
owners, new articles by entrepreneur
experts, my latest website updates, &
special sneak peaks at what's to come!
Suggestions
Email us
your ideas on how to make our
website more valuable! Thank you Sharon
from
Toronto Salsa Lessons / Classes
for
your suggestions to make the newsletter
look like the website and profile younger
entrepreneurs like Jennifer Lopez.