| | | | |
| --- | --- | --- | --- |
| | Like it? PLEASE +1 it! Thanks! | | |
The China Bubble Thing
These two
factoids
won't settle the debate as to whether China's
stock
markets are currently in a bubble, but I thought it was worth putting them out there -- one bullish, one bearish:
While the Shanghai Composite is up a fairly staggering 158% year-to-date -- and 188% over the last five years -- the five-year return works out to an annualized return of 13%. Granted, that isn't tiny, but it also isn't exactly daunting either. With
profits
doubling in many Chinese companies year-over-year, and with the the Shanghai Composite having been flat from 2002 to late 2006, it can, perhaps, be forgiven for a playing a little catch-up, can't it?
China Life, PetroChina Co., China Mobile Ltd., Industrial and Commercial Bank of China Ltd. and China Petroleum and Chemical Corp. are now in the list of the world's 10 biggest companies by market value. Only two of those are in the top 50 by sales.
To add to point 2, China stocks can learn from their dot-com counterparts. When you have a frothy stock valuation the way to make sure it doesn't end badly, or to at least make that less likely, is to buy things. Now.
Related Articles
Soros: It's Up To China
Africa needs a technology bubble
V. D. The Future of China-Africa Economic Relations: FACTORS INFLUENCING THE GROWING TIES
SME's - WIll China be the next colonial power in Africa
II.a Merchandise Trade: TRADE AND CAPITAL FLOWS BETWEEN CHINA AND AFRICA
II.C. Other Debt-Creating Financial Flows: TRADE AND CAPITAL FLOWS BETWEEN CHINA AND AFRICA
II.D. Foreign Direct Investment: TRADE AND CAPITAL FLOWS BETWEEN CHINA AND AFRICA
Is it Time for You to Start Selling in China?
IV. A. Private Traders: THE ROLE OF THE PRIVATE SECTOR
V. A. Markets for Exports: AID VS. COMMERCE: FACTORS INFLUENCING THE GROWING TIES
Selling to China Is An Uphill Battle But You Can Succeed
The Train Keeps on Rolling ...
III. C. Commercial Policies: THE ROLE OF CHINA'S PUBLIC SECTOR
Scary!
The "C-H-I-N-A" formula for selling services or products to China
CONCLUSION: What Drives China's Growing Role in Africa?
Dollar Falls As China Buys Up Commodities! Euro & Aussie to Benefit!
China is unmoving on Internet controls
Obama vs. China…Let's Get Ready To Rumble!!!
Lesson #5: "The world is not static and a brand has to constantly adapt its concepts, products and DNA to the changes"

Free PDF Download
Sorry, You Can't Be My Online Friend
By Paul Kedrosky
About the Author: Paul Kedrosky



RSS for Paul's articles - Visit Paul's website
Dr. Kedrosky is currently the Executive Director of the William J. von Liebig Center in San Diego, California. Using an innovative seed capital program, the Center catalyzes the commercialization of technologies from the internationally-ranked University of California, San Diego. Dr. Kedrosky is also a venture investor with Ventures West, Canada's largest institutional venture capital firm, where he is most active in consumer technologies and software. He is currently on the board of Marqui Corporation, a marketing automation software company.
Click here to visit Paul's website.



More from Paul Kedrosky
Surviving the Contained Depression
Go to Africa Young Investor
Updated The AgeEntrepreneurship Myth
David Brooks Weirdest Sentences
The Twitter Lesson No Business Plans Please

Related Forum Posts
business in CHINA
Any Ex-Bankers and Stock Brokers here?
Re: Invest in Real Estate or Stocks?
Re: How do we market to 2 Billion people in China?
10 best franchises to get involved
Share this article. Fund someone's dream.
Share this post and you'll help support entrepreneurs in Africa through our partnership with Kiva. Over
$50,000 raised
and counting -
Please keep sharing!
Learn more.
Featured Video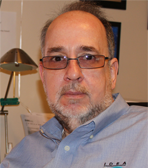 Expert author video by:
Edward R. Kundahl
,
Allentown Search Marketing Expert
| | | |
| --- | --- | --- |
| | Like this page? PLEASE +1 it! | |
Supporters: Thank you Sharon Galor of Toronto Salsa Lessons / Classes for your suggestions to make the newsletter look like the website and profile younger entrepreneurs like Jennifer Lopez and Sean Combs!