| | | | |
| --- | --- | --- | --- |
| | Like it? PLEASE +1 it! Thanks! | | |
The "Oh Shit" Board Meeting
Peter Rip has a funny (and painfully familiar) comment about the near-inevitable "Oh shit" moment that comes at the first
board meeting
of a newly-financed early-stage company:
One of the 'truths' of the VC business is the "Oh Shit" board meeting. Generally, this is the board meeting where you find out the underlying basis for your investment was flawed. John Jarve at Menlo Ventures holds the record. As I understand it, he fought resistance from his partners to even get the UUnet investment done early in the Internet boom, AND at the first board meeting after the close the Company was already out of money! (I may have these facts wrong, but it still makes a good set-up.) He had to come back to the well after the Oh Shit Board meeting. UUnet ended up being a monster hit for John and for Menlo.
Related Articles
A Strategic Look At Dos and Donts of Board Meeting Minutes From Your Strategic Thinking Business Coach
PDF Your Board Package
Start Every Board Meeting With A Demo
Give Your VCs Assignments
Board Meeting Rules
Nonprofit Board Member Manuals - What Should You Include?
A Good Governance Story
Overcoming Your Boardroom Presentation Fears
How Coaching Helps Multinational CEO's Run Effective Board Meetings
So I Just Wasted 60 Minutes of System Time
Board Member Job Descriptions - Which Roles and Responsibilities Should You Include?
Assessing Board Practices
Relationships Matter – A Lot
Minimize Meetings
Live Your Life By Design With a Vision board
Online Business Success: Advisory Board Primer (Part I)
Training Nonprofit Board Members to Read and Understand Financial Reports
Rising Fom Disappointment
What Is Your Book About?
Communicating Sales Info To Your Board

Free PDF Download
Sorry, You Can't Be My Online Friend
By Paul Kedrosky
About the Author: Paul Kedrosky



RSS for Paul's articles - Visit Paul's website
Dr. Kedrosky is currently the Executive Director of the William J. von Liebig Center in San Diego, California. Using an innovative seed capital program, the Center catalyzes the commercialization of technologies from the internationally-ranked University of California, San Diego. Dr. Kedrosky is also a venture investor with Ventures West, Canada's largest institutional venture capital firm, where he is most active in consumer technologies and software. He is currently on the board of Marqui Corporation, a marketing automation software company.
Click here to visit Paul's website.



More from Paul Kedrosky
Ten Rules for Being a Good Conference Panelist
Calculating CarbonLevered Earnings
Information Externalities Car Dealers and Spaghetti Osteopaths
Offline is the New Online is the New Offline
Stealth Market Research Google Movies

Related Forum Posts
Just A Hello From newbie
Re: How do you budget your life?
Advisory Board - Steps 9 & 10
Re: Does it help to join business groups?
Re: I am a newbie to this forum
Share this article. Fund someone's dream.
Share this post and you'll help support entrepreneurs in Africa through our partnership with Kiva. Over
$50,000 raised
and counting -
Please keep sharing!
Learn more.
Featured

Expert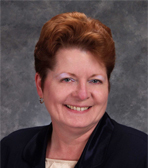 Leanne Hoagland-Smith
@coachlee
Visit website
| | | |
| --- | --- | --- |
| | Like this page? PLEASE +1 it! | |
Supporters: Thank you Sharon Galor of Toronto Salsa Lessons / Classes for your suggestions to make the newsletter look like the website and profile younger entrepreneurs like Jennifer Lopez and Sean Combs!