| | | | |
| --- | --- | --- | --- |
| | Like it? PLEASE +1 it! Thanks! | | |
The Fifth Deadly Workplace Sin: Sloth
Recently, I read an article from Careerbuilder.com about the Seven Deadly Workplace Sins. Last time, I gave you my take on Greed. This morning, itís all about Sloth.
There are few things I hate more than laziness. I work very, very hard and I expect the people who work for me to do the same. So if youíre lazy at work, you will get absolutely nowhere. While youíre sitting back twiddling your thumbs, you will watch everyone else whiz right by you on the fast tracks of their careers.
If you want to succeed, you cannot relax. You canít do just the minimum, just what it takes to get by. Complacency is ridiculous for anyone who has
aspirations
of success. Treat every day, every project, every client as if your entire career depends upon how you handle it.
I never take
vacations
because I canít handle the time away from my work. I recently read that these days, a high percentage of the people who do take vacations tend to check email and voicemail and call in to the office when they leave. Those are the people I want working for me.
Never be lazy. Never be complacent. When you sit down to do nothing, everyone will race by you.
Next time: Gluttony.
Related Articles
The Fourth Deadly Workplace Sin: Greed
The Sixth Deadly Workplace Sin: Gluttony
Seven Deadly Workplace Sins. First Up: Pride
5 Deadly Decisions in Business and How to Avoid Them
The Third Deadly Workplace Sin: Anger
The Second Deadly Workplace Sin: Envy
12 Deadly Mistakes To Avoid On Your Web Site According To Your Strategic Thinking Business Coach
How to avoid the 7 deadly sins of business storytelling
Ten Deadly Mistakes To Avoid In E-Commerce
Deadly Phrases In Business That Can Kill Success and Some Antidotes From Your Strategic Thinking Business Coach
5 Unique Ways to Stop Workplace Drama (Tip #19)
The Seventh Deadly Workplace Sin: Lust
Nonverbal Communication in the Workplace: How it can be Helpful (Tip #15)
More on Referrals
Do you settle?
Stop Workplace Drama: Different Roles (Tip #52)
Down Time is Productive Time
Stopping Workplace Drama: Navigating Tough Conversations (Tip #70)
Stopping Workplace Drama: Changing the Pattern (Tip #28)
5 Ways to Stop Workplace Drama (Tip #55)

Free PDF Download
George Steinbrenner
By Donald J. Trump
About the Author: Donald J. Trump



RSS for Donald's articles - Visit Donald's website
Donald J. Trump is the very definition of the American success story. He has continually set new standards of excellence while expanding his interests in luxury residential real estate, world-class hotels, office buildings, championship golf clubs, gaming, merchandising and entertainment. Mr. Trump is committed to personal and direct involvement in everything that his name represents. This commitment has made him the preeminent developer of quality real estate known around the world.
Click here to visit Donald's website.



More from Donald J. Trump
The Trump Kiyosaki Road to Riches
Hostages Revolutions and Critics
Company Loyalty
Find the Greatness within Yourself
Styles of Leadership

Related Forum Posts
Workplace Warrior: Insights and advice for winning on the co
Books for Women Entrepreneurs
Share this article. Fund someone's dream.
Share this post and you'll help support entrepreneurs in Africa through our partnership with Kiva. Over
$50,000 raised
and counting -
Please keep sharing!
Learn more.
Featured Article
Work On Your Business A Key Factor For Achieving Small Business Growth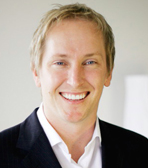 By
Casey Gollan
,
Melbourne Business Coaching
| | | |
| --- | --- | --- |
| | Like this page? PLEASE +1 it! | |
Supporters: Thank you Sharon Galor of Toronto Salsa Lessons / Classes for your suggestions to make the newsletter look like the website and profile younger entrepreneurs like Jennifer Lopez and Sean Combs!