| | | | |
| --- | --- | --- | --- |
| | Like it? PLEASE +1 it! Thanks! | | |
The Value of a College Education
I've been a long-time supporter of college education. I think that a college degree puts you so far ahead in life that it's utterly necessary in today's competitive business world.
Now the government released a report backing what I've said all along.
According to the Census Bureau, a bachelor's degree is worth about $23,000 a year. That's the average gap in
earnings
between
adults
who graduated from college and those who just have high school diplomas.
College graduates make an average of about $51,000 a year compared with only about $28,000 for people with just a high school diploma. High school dropouts, on the other hand, earn an average of roughly $19,000...and those with advanced college degrees make approximately $78,000.
It doesn't matter if you're a man or a woman or what race or ethnic group you belong to. If you go to college, you end up making a lot more money. It's that simple.
And I can't think of a better reason to get a college degree.
Related Articles
College vs. Self Education
Have You ever heard of the Entrepreneurs Business School
Franchise Opportunities - No Experience Required
What to Do When Your Child Refuses to Attend College
Saving Money at College
Every College Student Must Know the 4 Tax Breaks Strategies
Which of these two things is a Scam, A College or Carbon Copy Pro?
Experience vs. Education
What is a Coverdell Education Savings Account?
Schooling vs. Education
The Just-Released Secrets of Why the Wealthy Are Dramatically Planning Their Financial Future
Making a Career Decision – College or Technical Training – Prepared For Both!
Online MBA Degree | A Smarter Alternative
Safety App With GPS And Emergency Notification For College Campuses
The Angst of Transition: From Your Parent's Home to Your Own
Corporate Zombies
Is America Preparing Its Future Workforce?
Community Colleges receive Funds for Job-Training Programs
What to Expect When Starting a Business
Bracket-Mania

Free PDF Download
George Steinbrenner
By Donald J. Trump
About the Author: Donald J. Trump



RSS for Donald's articles - Visit Donald's website
Donald J. Trump is the very definition of the American success story. He has continually set new standards of excellence while expanding his interests in luxury residential real estate, world-class hotels, office buildings, championship golf clubs, gaming, merchandising and entertainment. Mr. Trump is committed to personal and direct involvement in everything that his name represents. This commitment has made him the preeminent developer of quality real estate known around the world.
Click here to visit Donald's website.



More from Donald J. Trump
Weathering the Market
Keep It Short Quick Crisp and Clean
Wrestling
High SelfEsteem Isnt Always Healthy
Entrepreneurialism

Related Forum Posts
Ivy League vs. Affordable school
Re: Internet Marketing is the best business in the world
Re: Did you reach your goal this year?
Re: 10 ideas to make you money in 2010
Landmark Forum Education
Share this article. Fund someone's dream.
Share this post and you'll help support entrepreneurs in Africa through our partnership with Kiva. Over
$50,000 raised
and counting -
Please keep sharing!
Learn more.
Featured Article
How to Develop a Good Mobile Strategy for Your Business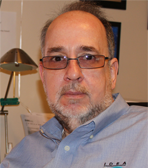 By
Edward R. Kundahl
,
Allentown Search Marketing Expert
| | | |
| --- | --- | --- |
| | Like this page? PLEASE +1 it! | |
Supporters: Thank you Sharon Galor of Toronto Salsa Lessons / Classes for your suggestions to make the newsletter look like the website and profile younger entrepreneurs like Jennifer Lopez and Sean Combs!