| | | | |
| --- | --- | --- | --- |
| | Like it? PLEASE +1 it! Thanks! | | |
Sell Em What They Want
I had an interesting conversation with a colleague the other day. We were discussing the fact that, try as we might, our
prospects
don't always know that they need what we have to offer. Often, they think they know what they want, but professional (not infallible) experience tells us we might know better.
There is always going to be the need to balance what a client should want and what they, at this point in time, think they want. I'm not suggesting that you simply tell and sell what they will buy, but I am saying that if full appreciation of what you have to offer is going to take a while to understand, don't die trying, get an order and start building trust by way of access.
I find it extremely important in most cases to develop products, services and information that can allow your prospects and clients to get a taste of what they want, just enough in some cases to learn you are someone they should trust. Sometimes prospects just aren't ready to appreciate the value the full meal deal until they get a taste. Presenting a few a la carte
offerings
may allow them to better understand your entire value proposition. If they have any
hesitation
in the first place, it usually because they don't have enough information to determine the value of your complete package - and it's probably a bigger
risk
to them.
When you fill your
marketing
funnel with these kinds of "lower" entry point offerings, you may find it easier to move them on to what they "really" need now that they have experienced some success. Remember, in the end it's all about trust - when you develop enough trust, you own the keys to the client's kingdom.
Sell them a sample of your work and get them hooked.
Related Articles
Best Sales Strategy for Your Company
4 Golden Affiliate Marketing Rules
Heart of Marketing by Judith Sherven and Jim Sniechowski
HOW TO AVOID SOUNDING LIKE JUST ANOTHER SALES REP
Finding The Right Prospects For your Business
Have You Ever Felt You Didn't Know How You'd Get Your Next Sale?
You Can't Playact in Selling
Like it or not – Success is about being able to sell YOU
What Recession ? SELL
An old refrigerator will show you how to INCREASE YOUR PROFITS
The Secret of Door to Door Street Marketing
Selling on Price
8 Ideas On How To Make Money On A Website
How to Sell Insurance – Really
You can't build business "thinking" about it
How to Bring Your Product to Costco
Do a better job, and you will get paid more
Online book campaigns – friend or foe?
Entrepreneurs – Selling The Benefits Of Your Products To Your Wholesalers
Up Sell you way to a Better Turnover

Free PDF Download
Weekend Favs May Twenty One
By John Jantsch
About the Author: John Jantsch



RSS for John's articles - Visit John's website
John Jantsch is a veteran marketing coach, award winning blogger and author of Duct Tape Marketing - The World's Most Practical Small Business Marketing Guide (foreword by Michael Gerber, author of The E-Myth) published by Thomas Nelson - due out in the fall of 2006 He is the creator of the Duct Tape Marketing small business marketing system and Duct Tape Marketing Authorized Coach Network. His Duct Tape Marketing Blog was chosen as a Forbes favorite for small business and marketing and is a Harvard Business School featured marketing site. His blog was also chosen as "Best Small Business Marketing Blog" in 2004, 2005 and 2006 by the readers of Marketing Sherpa.
Click here to visit John's website.



More from John Jantsch
The definition of branding
Could you pull a Radiohead
Whats In Your Name
The Less I Do the More I Make
How the perfect marketing plan would work

Related Forum Posts
Your advantage over others
Re: When do entrepreneurs retire, if ever?
Re: SES Toronto - Day 1!
Re: Run when you can, walk when you have to, crawl if you must;
Some online business suggstions debunked
Share this article. Fund someone's dream.
Share this post and you'll help support entrepreneurs in Africa through our partnership with Kiva. Over
$50,000 raised
and counting -
Please keep sharing!
Learn more.
Featured

Expert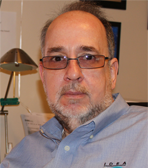 Edward R. Kundahl
@ideaman55
Visit website
| | | |
| --- | --- | --- |
| | Like this page? PLEASE +1 it! | |
Supporters: Thank you Sharon Galor of Toronto Salsa Lessons / Classes for your suggestions to make the newsletter look like the website and profile younger entrepreneurs like Jennifer Lopez and Sean Combs!