| | | | |
| --- | --- | --- | --- |
| | Like it? PLEASE +1 it! Thanks! | | |
The ultimate secret to business growth
I talk to
business owners
every day that want to take their businesses to the next level, but are puzzled as to why itís so hard. They push and work and expand and contract only to find themselves right back where they found themselves last year.
Have you ever had that feeling? - ďIím doing okay, but I canít seem to grow past a certain plateau.Ē
Growth is a tricky thing, business growth is a tricky thing, because growth always involves change. And for most, change seems hard.
But, change is the ultimate secret to business growth
Actually change isnít that hard, but we seem wired to find ways to make it so. Change involves little more than
letting go
of past assumptions and trying new things, admitting that you donít have, and donít need to have, all of the answers, showing yourself and others different ways to approach the same challenges.
Letting go is particularly hard for
small business
owners, itís often a bit like sending your child off to school. The unknown is too scary, so you just clutch to what you know and, well, there you have it.
Itís sort of a paradox in business too. To get to some level of growth, youíve got to be consistent long enough to develop some positive brand awareness, to move past that level, youíve got to change what got you there.
The first change that may be necessary for growth is to start looking at change as a positive
element
of your success. Start seeing change as a good thing, start looking for signs of change, practicing change on purpose, looking for change opportunities that roll right up to your feet in the simplest of things. (Change your
coffee
drink)
You know, however, Iím not simply talking about making change for change
sake
here, Iím actually talking about looking at change strategically and then implementing it tactically.
So maybe you need a prescription for change. Below Iíve proposed 5 ways you can intentionally get change in your business life and focus on new and empowering growth behaviors.
Get Uncomfortable on Purpose! - Your wealth, your success, will correspond directly with the size of your mindset. Get in front of an
audience
and speak, write for an industry publication, start blogging, network with prospects, write personal thank you notes. Let someone else be in charge or take the credit for success. You canít grow unless you are uncomfortable - embrace it!. Write a book. Start a radio show. Create a podcast. You are so much bigger than you are allowing yourself to be. Reach.
Get and Give New Skills - Read everything you put your hands on. (Perhaps starting with Duct Tape Marketing!) Read your direct mail, watch infomercials, read
magazines
that cover topics seemingly unrelated to your
job
and ďthis is a big oneĒ look for ways to teach others how to grow their businesses. Become known in your industry for some specific expertise and show others how to do it. Teaching something is the fastest way to get better at it yourself.
Get Bigger Ideas - Tear your products and services apart. Look for ways to approach an industry problem like no one else can or will. Your ideas donít have to really be that big as long as they are world altering. Come up with one idea this year that makes someone say you are nuts - and then go do it.
Get Value - No matter what you offer, it can be better. Heap more and more on your products and services, give stuff that no one expected you to give. Add services over and above what was agreed upon. Force people to talk about how incredible you are.
Get What Youíre Worth - If you do any of the steps above, you will be more able to do this. Raise your prices. Choose to work with fewer clients at much higher rates. Sell based on value, not on time. And, refuse to work with clients that donít fully appreciate the value you have to offer. You can make more space in your head to serve your clients when you donít have clients that bring you down.
So, how do you systematically embrace change?
Related Articles
The Secret
The secret to success
Net Promoter Score and the Ultimate Question
The Secret - Sales and Marketing Training
Putting "The Secret" to Work for You
The Ultimate Journey
Personal Growth Before Business Growth
The Ultimate Question
Autoresponder Access To Secret Pages
Building From Your Core
Top Online Business Opportunities - The Anatomy Of A Leader Part One
The Dirty Little Secret Your Banker Wonít Tell You About Asset Based Lending and Asset Finance
Secrets To Success - What Every Successful Millionaires & Billionaires Wonít Tell You
Six Steps To Create An Instant Shift In Your Results
Your Coaching Clients Will Never Let You Go If
Selling Is All About The Whys
What is the Single Biggest Motivator for Top Salespeople?
It's Not a Secret
Secret Reserves
Victoria's 3 Secrets to a Guilt-Free Goals Revolution

Free PDF Download
Weekend Favs May Twenty One
By John Jantsch
About the Author: John Jantsch



RSS for John's articles - Visit John's website
John Jantsch is a veteran marketing coach, award winning blogger and author of Duct Tape Marketing - The World's Most Practical Small Business Marketing Guide (foreword by Michael Gerber, author of The E-Myth) published by Thomas Nelson - due out in the fall of 2006 He is the creator of the Duct Tape Marketing small business marketing system and Duct Tape Marketing Authorized Coach Network. His Duct Tape Marketing Blog was chosen as a Forbes favorite for small business and marketing and is a Harvard Business School featured marketing site. His blog was also chosen as "Best Small Business Marketing Blog" in 2004, 2005 and 2006 by the readers of Marketing Sherpa.
Click here to visit John's website.



More from John Jantsch
Build Your Boats Before You Need Them
Be the Red Leaf
Answer Questions Get Search Traffic
The Complete Small Business Marketers SEO Toolkit
5 Tips for Getting More Leads from Speaking

Related Forum Posts
Re: How Much Of Ourselves Should We Give Away...?
Trade secrets
Growing ... or not
Growth?
Re: Pinterest Secret Boards, new
Share this article. Fund someone's dream.
Share this post and you'll help support entrepreneurs in Africa through our partnership with Kiva. Over
$50,000 raised
and counting -
Please keep sharing!
Learn more.
Featured Video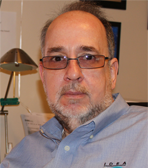 Expert author video by:
Edward R. Kundahl
,
Allentown Search Marketing Expert
| | | |
| --- | --- | --- |
| | Like this page? PLEASE +1 it! | |
Supporters: Thank you Sharon Galor of Toronto Salsa Lessons / Classes for your suggestions to make the newsletter look like the website and profile younger entrepreneurs like Jennifer Lopez and Sean Combs!