| | | | |
| --- | --- | --- | --- |
| | Like it? PLEASE +1 it! Thanks! | | |
Business Brand Creation - Kim Castle
Business Brand Creation - Kim Castle

With nearly two decades in the advertising and design business, with clients like Domino's Pizza, General Motors, Direct TV, Pedigree, Wolfgang Puck, Higher Octave Music, Hollywood Celebrity Products, Disney, and Paramount, as well as thousands of entrepreneurs around the world define, structure, communicate, and position their business for greater profits, BrandU(R) co-creators Kim Castle and W. Vito Montone discovered that entrepreneurs could experience the same power that big brands command for a fraction of the cost with the world's only process-based results-drive Integral approach to business creation. BrandU(R) is helping entrepreneurs grow with the power of extreme clarity from idea...to brand...to market(TM) and helping one million entrepreneurs become successful and whole so that they can make a difference in the world. Are you one of them? If you want to experience clarity all the way to the bank(TM), get started now at

http://www.brandu.com

.
---
Contact Information
Phone: 800-457-9713 x 202
Email: speaking@brandu.com
Website: http://www.brandu.com
Address: Intention Products, LLC 723 S. Casino Center Blvd., Floor 2 Las Vegas, NV 89101
---
Testimonials
"Command with your brand and be in demand! Read Why BrandU and learn how to experience profitability beyond belief." - Mark Victor Hansen, America 's Leading Expert on Human Potential and Co-author of Chicken Soup for the Soul and One Minute Millionaire.
"I am stunned by the clarity and completeness of the process you have taken us through so that we can see the beauty of our own visions. I have a much deeper understanding of the core nature of my business and how to communicate it to the world." - Jan Whitted, ARTBEATonline.com
"BrandU gives you the tools you need to embark upon your marketing journey." - Meri Anne Beck-Woods
"Kim Castle finds and deliver brand vision and passion in a powerful, illuminating seminar that shows you how big you really are." - Ann Convery
"We often made losses... but always been lucky to achieve industry average 2.5% Net Profit. Just five months after bringing my business through your process, miraculously I have results 8 to 9 times the industry average!! WOW!! THANK YOU BOTH!!" - Paul Booker, Oops! Car Repair
"BrandU helped me to distill my business essence in a way that confirms my strategic decisions and keep me on track." - Josef S. Klus, Coach
"BrandU has infused me with a new burst of energy, creating hundreds of new ideas and possibilities." - Ellen Dostal, The Dostal McGrann Co.
"An entrepreneur's road is a lonely road and I was so tired of trying to guess how to market and brand my business. Now I've got two committed people on my team who know exactly how to get me where I want to go. I don't have to guess anymore. They put me on the road to success and what an amazing journey it is!" - Michelle Howe, Internet Word Magic
---
Business Brand Creation Expert Credentials
Worked with some of the largest brands in the world, including Coca-Cola, IBM, Disney, Pedigree, M&M Mars, The Hollywood Celebrity Diet, Star Trek and Mark Victor Hansen's Mega Series.
Lead campaign development that drove 1.6 million web site visitors in 1 month.
Crafted a customer experience that signed up over 6,000 people from 95 countries, which lead to the participants spending over 4.5 hours per day online.
Trained over 1,000 business owners to treat their business as a brand, which led them to double their profits, and create standing lines of prospects saying "I want that!" about their product or service.
---
Business Brand Creation Expert Customers
Using the insightful principles she teaches, Kim Castle successfully helps hundreds of clients and companies grow their business. While she has worked on large name brands including; IBM, DirecTV, General Motors, and Disney Interactive; worked at large advertising agencies including; Grey Advertising, DMB&B, DB Needham, her true passion lies with empowering entrepreneurs and small business owners.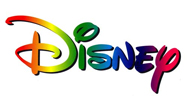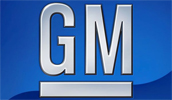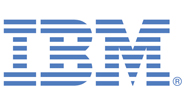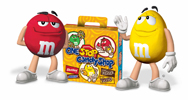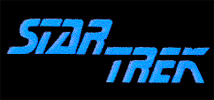 ---
BrandU's Business Profit System
Stage One: Power Path (TM)
Pre-brand Creation

In this primary "idea" stage, you are guided to an unshakable belief and absolute clarity by using tools and processes to address the crucial aspects of making a business idea solid.

To learn more, click here.

Stage Two : Brand Power (TM)

Brand Creation

In this secondary "brand" creation stage, using an eight-part process, you will define the core of why your business exists, why customers should buy from you, and how to communicate its uniqueness so that customers crave it.

To learn more, click here.

Stage Three : Market Power (TM)

Post-brand Creation

In this tertiary "market" stage, we guide you through a series of interwoven four-dimensional processes to effectively bring your brand out to market powerfully.

To learn more, click here.
---
Kim Castle's Books
| | |
| --- | --- |
| | Why BrandU: Big Business Success, No Matter Your Size , starts with a mindset - a way of thinking that's different from most people's thoughts. Why BrandU sets your mindset in the right place and with the right viewpoint, setting you on the course to all the business success you desire. This book is perfect for individuals who are embarking on new careers or working within a larger marketing structure, i.e., real estate agents, insurance agents, investment agents, network marketing organizations and more. Learn More |
---
Business Brand Creation Expert Articles
---
Share this article with your friends. Fund someone's dream.
Leave a comment below or share on the left and you'll help support entrepreneurs in Africa through our partnership with Kiva. Over
$50,000 raised
and counting -
Please keep sharing!
Learn more.
Featured Article
Looking for a New Pursuit: Why You Should Consider Getting Into Sports Tourism
By
JElaine Miller
,
Home-Based Business
| | | |
| --- | --- | --- |
| | Like this page? PLEASE +1 it! | |
Supporters: Thank you Sharon Galor of Toronto Salsa Lessons / Classes for your suggestions to make the newsletter look like the website and profile younger entrepreneurs like Jennifer Lopez and Sean Combs!