Free Small Business Templates - John Follett
Free Small Business Templates - John Follett

John joined

Demand Metric

in July 2007 as a Partner and Chief Analyst, focusing on product development and research. Prior to Demand Metric, John worked as an independent consultant specializing in Internet Marketing and Business Continuity Planning. He began his career with the Federal Government of Canada, where he was a part of the Government Online initiative - providing Canadian citizens and businesses with secure, private, high-speed access to all federal government online services. John holds a business degree from the University of Western Ontario and lives with his wife in Toronto, Canada.

"; ?>
---
Contact Information
---
Free Small Business Templates - Demand Metric
Demand Metric is a community for marketing, sales, and consulting professionals. We are dedicated to researching Best Practices and delivering Premium Microsoft Office Templates to executives in mid-sized enterprises. Demand Metric offers business plan templates, marketing plan templates, calendar templates, and strategic plans among other Microsoft Office and Word documents. In addition to our marketing business plans, we offer a series of free templates to our new members. Our goal is to make your job easier and less time consuming with these resources:
300+ Premium Tools & Templates - Look Professional & Save Time
100+ How To Guides - Learn Quickly with Step-by-Step Methodologies
Analyst Advice - Get Help From Experts On-Demand
We have over 2,000 pros in our community and we are expanding our content every day based on requests from our members. Check out our Memberships and start leveraging our Analyst team today!
---
Free Small Business Templates Downloads - FREE Tools & Templates!
---
Free Small Business Templates - How It Works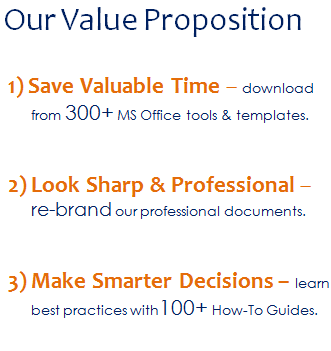 ---
Free Small Business Templates Membership

| Memberships | Free |
| --- | --- |
| 100+ How To Guides - our concise reports will help you quickly learn best practices. | |
| 300+ Video Tutorials - learn how to execute strategies with our step-by-step videos. | |
| Connect with your peers in our Linked In Group - get help on your projects. | |
| Analyst Reports with Tailored Content - conveniently delivered to your inbox. | |
| Member Welcome Package ($259 value) - 10 sample tools & templates. | |
| Membership Fees | Free |
| Join our Community of over 2,000 Professionals & Executives | |
---
Other Small Business Templates from Demand Metric
Ad Agency RFI Template – Use this tool to help you design a Request for Information (RFI) for Ad Agency Selection.
Ad Agency RFP Template – Use this tool to help you design a Request for Proposal (RFP) for Ad Agency Selection.
Break Even Analysis Template – Use this tool to determine if it is profitable to sell a proposed product.
Business Case Template – The purpose of this tool is to help you design a Business Case for any corporate investment. A Business Case is a formal management communication document that provides an opportunity overview, key success factors, assumptions & decision-making criterion, business impact analysis, sensitivity analysis, risks, contingency plans, and action-oriented recommendations.
Business Requirements Template – The purpose of this tool is to help you document business requirements for products based on various user personas. This document is part of the overall Market Requirements Document, which builds the business case for product developments. Business Requirements Documents can also be used for general project management and system implementations.
Case Study Template – The purpose of this tool is to assist you with the creation of an effective Case Study. Focus on what is critical for your business, and modify this template as necessary.
Creative Brief Template – Use this tool to communicate with your creative team & to outline the strategic direction for creative development.
CRM System RFP Template – The purpose of this tool is to help you design a CRM System Request for Proposal (RFP). An RFP is a formal invitation to request vendor proposals that meet specific business requirements and purchasing criteria.
Customer Profile Template – The purpose of this tool is to assist you with the creation of standardized, high-level, Customer Profiles. Profiles are helpful for product development & positioning, sales training, market segmentation, website customization, and improving customer service.
Department Budget Template - Use our Department Budget template to accurately project your costs for the next fiscal period.
Department Goals Template – The purpose of this tool is to help you document organizational goals & objectives, department goals, deliverables, timelines, and how results will be measured.
Incident Report Template – Use this template as a framework to create an incident report.
Individual Goals Template - The purpose of this tool is to help you document organizational goals & objectives, individual goals, deliverables, timelines, and how results will be measured.
Marketing Calendar Template 2010 – Use this template to create a marketing calendar for all of your marketing activities in 2010.
Marketing Communications Plan Template - The purpose of this tool is to help you develop a Marketing Communications Plan. The Marketing Communications Plan template was designed to summarize key exercises from our report: Plan Multi-Channel Marketing Communications.
Marketing Plan Template - Use this tool to help you develop an integrated Marketing Plan. Sections include: Executive Summary, Strategic Business Objectives, Market Segmentation, Profiling & Positioning, Marketing Communications Strategy Plans, Marketing Communications Schedule, and Budget & Results Measurement.
Meeting Agenda Template - Use this template to organize meeting topics, timelines, and speakers.
Meeting Minutes Template - Use this template to document meeting discussions and action items.
Organizational Chart Template - Use this template to show the structure of your organization and the relationships and relative ranks of its parts & positions/jobs.
Performance Review Template - Use Demand Metric's Performance Review Template to standardize your employee appraisal process.
Press Release Template - The purpose of this tool is to help you write an effective press release that captures the key messages, establishes credibility, and is interesting to the reader.
Privacy Policy Template - Use Demand Metric's Privacy Policy Template as a starting point when crafting your corporate privacy policy.
Project Charter Template - Use this project charter template to document: Project Purpose, Definition of Scope, and Project Plan
Project Schedule Template – Use this Project Schedule tool to document each task related to a project deliverable, outline timelines for completion, and provide project reporting requirements.
Public Relations Plan Template – The purpose of this tool is to help you create a comprehensive and measurable Public Relations Plan. Sections include: Executive Summary, Situation Analysis, Planning, Admin & Evaluation, & Budget.
Sales Presentation Template – Use this Sales Presentation template to create a standardized presentation deck.
Sales Productivity Metrics (daily) – Use this tool to capture daily sales productivity metrics for each individual sales representative. Transfer these results into our Sales Productivity Metrics (monthly) tool to aggregate metrics for your whole team.
Sales Proposal Template – Use this template to create a standardized sales proposal.
Sales Recruiting Assessment – Use this tool to measure your organization's sales recruiting effectiveness in terms of recruiting process, candidate validation, candidate fit, turnover & management, and metrics.
Sales Script Template - Use this tool to create a standardized sales script.
Service Level Agreement Template – Use this Service Level Agreement Template as a framework to formally define the level of service between two parties where one is the customer and the other is the service provider.
Social Media Business Case Template – Use this template to help you build a Business Case for an investment in a Social Media program.
Social Media Policy and Guideslines Template – Use this template to help you create reasonable guidelines for online behavior by employees and contractors who use Social Media on behalf of your company. Be sure to include input from your employees when re-writing this document and to obtain feedback before a corporate wide launch. The effective use of Social Media can be extremely beneficial to any organization. Therefore, this document should empower your employees to use these emerging technologies responsibly.
Terms of Use Policy Template – Use Demand Metric's Terms of Use Policy Template to get a head start on developing the terms & conditions that govern your corporate website.
Website Design RFP Template - The purpose of this tool is to help you design a Request for Proposal (RFP) for Website Design Consulting Services.
---
Connect with Demand Metric to Learn More About Free Small Business Templates
---
Free Small Business Articles From Deman Metric
---
include($temp_vhost.'/includes/social2.php');?>