---
Free tips from Online Marketing Leader Cody Ward, Founder of PuzzleMarketer.com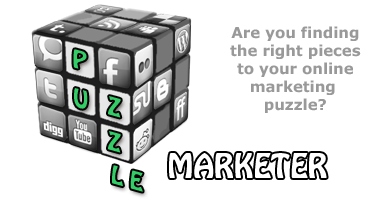 More about Cody Ward...
...Cody Ward is a marketing professional with a track record of achieving success and understanding of complex digital marketing campaigns for B2B and B2C companies. Focus delivering positive ROI through lead generation, new business/cross-sell/retention campaigns, media channel optimization, and inbound marketing strategy.
---
3 Effective Search Engine Optimization Tips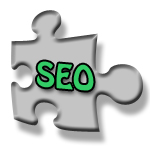 1. Why your website needs SEO?
Search Engine Optimization is the process of improving a website so that it adheres to the best practices outlined by the major search engines. The tactics and strategy involved are balancing the useability of the site and the algorithm which determines who ranks on a particular query... read more on why your website needs SEO.
2. How to audit your website for SEO?
Before you begin implementing major search engine optimization changes, it's important to know where to start. The first step is to follow the "rules" as outlined by the search engines. As SEO has become an entire industry in recent years, search engines such as Google have been communicating what they expect from your website... read more on how to audit your website for SEO.
3. How to choose effective keywords for your SEO?
Before you start making radical changes on your website, in an effort to rank higher in the search engines, you first need to decide what keywords you're going to rank for... how to choose effective keywords for your SEO.
---
2 Advantages to Using Pay Per Click Advertising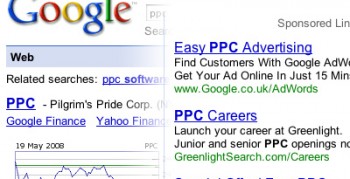 1. PPC works with your branding strategy by increasing traffic
One way that you could effectively use pay-per-click marketing is to increase the overall traffic to your website. Pay-per-click marketing can be a highly effective way to bring targeted traffic to your site. Depending on the niche that you are targeting, it may not be that expensive to get visitors to your site. The best part is that the people who come to your site from these ad campaigns are actively seeking what you have to offer. This means that you're not just throwing money away to get people to your site who may or may not be interested in what you have to offer. This makes it more likely that you will be able to increase sales or conversions. However, the positive takeaway you can count on is the brand awareness associated with starting a pay per click campaign.
2. PPC is effective for conversion testing that increase sales
Another advantage when it comes to taking advantage of pay-per-click marketing is to use the traffic to test your regular site pages or sales pages. If you are building a new site, it probably doesn't have much weight with the search engines yet. This makes it difficult to get any traffic to the site. Without traffic, it can be difficult to tell if what you are doing is actually working or even something that people will purchase. By purchasing some traffic for the site with pay-per-click marketing, you can get a lot of people there quickly, so you can see if your design actually works and whether your market is actively seeking to purchase your product or service.
Read more free Paid Search Advertising Tips from PuzzleMarketer.com
---
5 Quick Tips To Easily Understand Email marketing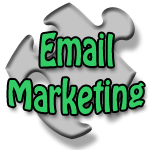 1. Develop a Highly Targeted Message
E-mail marketing is a targeted method of reaching people who are interested in your products or services. When people sign up for your e-mail list, they're asking for more information and giving you permission to provide it. Unlike with social media updates, you can personalize e-mail newsletters to make each person feel like you're talking directly to them, creating that all-important connection between business and customer.
2. Generate Repeat Business from Customers
You want people who have already visited your website, stopped by your store or bought from you online to remember your company. By offering them the opportunity to sign up for an e-mail list when they shop, you'll ensure that your brand will pop up in their inbox on a regular basis with special offers to entice them to make another purchase.
3. Get to Know What Engages Your Audience
Most e-mail marketing tools offer a way for you to track what percentage of your contacts open each newsletter and how many links are clicked. You can use this information to better target future campaigns and create stronger calls-to-action.
4. Build Far-Reaching Advertising Effects with a Low-Cost
In general, e-mail marketing is much cheaper than other advertising options. You can often get a great deal of options for a flat monthly rate, so you can send as many e-mails as necessary to further your current ad campaign. If you want to reach beyond your contact list, consider including buttons to Like, Tweet or Pin new products and special offers. Making it easy for recipients to share their favorite things from your newsletter allows you to reach a wider audience without any further effort on your part.
5. Control Your Brand Message
Even if every social media update that you share has great marketing potential, you can't guarantee that it will be as visible as your e-mail newsletter. With e-mail, you have complete control over the content, delivery method and recipient list. You can divide your contacts into groups based on their purchase history and market directly to their specific interests so that every newsletter is relevant to their preferences.
Read more free Email Marketing Tips from PuzzleMarketer.com
---
5 Valuable Ways to Drive More Leads for Your Lead Generation Campaign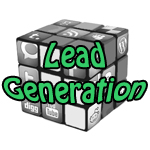 1. Live or video demonstrations
Walk the prospect or customer through some of the best features of your product or put a face on your unique services. Leverage video testimonials and executives to add the personal touch to your website. Answer questions, talk about interesting facts, or reveal data that your company has access to.
2. Informational whitepapers
PDF whitepapers make a great resource for your customers, especially when they solve a unique problem. What partners or resources do you have that could help your customers understand or act on a particular issue they're having? If you can document a guide on how to accomplish something or educate them in an interesting area, you'll be able to get their information quickly.
3. Digital tools or calculators
Small and large companies usually have access to data and processes that customers don't. If you can provide a lite version of your product or demonstrate some value with a free online tool then you'll be able to generate some buzz and inbound traffic. Even if your product/brand is something tangible, you could create an online component to interact with it.
4. Webinars and podcasts
Digital media is a popular tool for sharing information. They're a quick and easy way to disseminate important information to large audiences. It becomes even more valuable when you make them interactive with surveys and live questions. The results of the webinar can be spun off into even more educational content.
5. Community forum
Bring people together with a common background or interest. If you establish a secure place where like-minded people can come together and discuss their issues, you'll get their information and generate content at the same time. Leverage your customer's knowledge into shareable information. Keep everyone involved and don't miss the opportunity for your company to jump in and be heard.
Read more free Lead Generation Tips from PuzzleMarketer.com
---
4 Reasons You Need a Mobile Website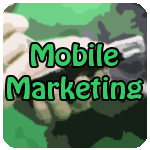 1. Desktop Versions Look Sloppy on Mobile Devices
The web was not set up to be used by mobile devices. Even the most beautifully designed site looks awful on a four inch screen. Links can overlap, making it nearly impossible for touch screen users to click on anything. Graphics look distorted. Important information at the top, bottom and sides of the page can be obliterated. A desktop website viewed on a mobile device looks like a mess. Site visitors will become easily frustrated and find a comparable mobile enabled site to complete their tasks.
2. Ordering is Close to Impossible
If the site relies on online orders for revenue, the need for a mobile accompaniment increases ten-fold. No longer is the site losing viewers for lack of a mobile version; now it is losing actual money. Filling out an order form on a desktop site with no mobile component is practically impossible. Tablets are quickly replacing laptops and desktops; many people have done away with large and cumbersome computers entirely. For many, ordering from a desktop is not even an option. The lack of a mobile site will result in sales losses as customers take their business to a competitor.
3. A Mobile Site Can Garner Notice
Google supplies a separate index for mobile sites. Since the mobile bandwagon is fairly new, this index is comparatively empty. Those searching for a mobile site on a mobile device will be shown far less options than those using a desktop. Sites with mobile components are therefore far more likely to climb to the top of a Google search.
4. Mobile Advertising is the Wave of the Future
Mobile advertising is expected to surpass $6.5 billion this year. A well-visited mobile site can earn a fair share of advertising revenue, especially when the market is currently wide open. Mobile advertising is expected to grow exponentially over the next ten years and a successful business would be wise to get in on the ground floor of this boom.
Read more free Mobile Marketing Tips from PuzzleMarketer.com
---
Connect with Cody Ward
---
Free Related Articles from Cody Ward
---
include($temp_vhost.'/includes/social2.php');?>