| | | | |
| --- | --- | --- | --- |
| | Like it? PLEASE +1 it! Thanks! | | |
Lesson #2: Learning is a Process of Trial and Error
Neither Moore nor Noyce were natural-born businessmen. They were scientists, people who felt more comfortable inside the walls of a laboratory than within the four walls of an office boardroom. They had spent the majority of their youth conducting science experiments rather than doing sales, playing with molecules and
electrons
instead of learning about contracts and markets. However, once the two decided to branch off on their own and create Intel, they knew that their success would rest upon how well they could learn by trial and error.
The process of learning by trial and error is something that both men brought with them from their childhood days. Both had grown up being shaped by scientific exploration, something which they believe is all too rare today. They asked questions, created experiments to answer those questions, and modified their experiments when things went wrong. It was with that same
attitude
that the two men approached their business as well. "Most of what I learned as an entrepreneur was by trial and error," says Moore.
Moore says that like many other
scientists
and engineers who have ended up founding companies – and successful ones at that – he didn't leave Caltech as an entrepreneur. "I had no training in business after my sophomore year of college I didn't take any courses outside of chemistry, math, and physics." Much like his career as an entrepreneur was by accident, so too were many of the business decisions and innovations that came out of Intel.
Looking back on their success, Moore admits that such a process of learning from your mistakes was probably not his ideal way to run a company, saying, "I think a lot of this really could have been learned more efficiently." However, he acknowledges the large part it played in explaining their later success.
To entrepreneurs struggling to find their way in the market today, Moore calls the process "certainly exciting, and building a successful enterprise is satisfying and rewarding." However, he is the first to suggest that wherever possible, one should try and take whatever advantages over one's competitors as possible. To this end, Moore made the largest ever private donation to Caltech, saying it "could offer an opportunity to avoid the need for trial and error in a lot of this. Broadening the education to include some instruction in business – a little bit about finance and organizations – would certainly be useful, and I think a course in this direction would probably be a significant addition to the curriculum."
Moore and Noyce were by no means instinctive entrepreneurs. Nevertheless, they didn't let their lack of business knowledge prevent them from starting up their own. By being willing to take risks and learn from their mistakes, Moore and Noyce were able to become the driving force behind such technological breakthroughs as the microprocessor in 1971. Armed purely with their technological know-how and an entrepreneurial spirit, the two learned the ins and outs of the business by trial and error.
Related Articles
Revising the Forbes Message of the Day for the Sales Force
Entrepreneur – How Not To Have A Bad Employee?
How To Find a Legitimate Online Home Based Business! ~SECRET TO 50K+ A MONTH
A Lesson on Two Wheels
What to Avoid When Starting a Home Based Business
Lesson #1: Psych Yourself Up Not Out
Flatten Your Learning Curve and Accelerate Your Home Biz Success
Email Marketing Avoid Becoming Spam
Developing a Creative 404 Error Page
Rectification Of Accounting Errors
The Elevator to Success is Out Of Order
Understanding Pharmacogenetics
Is Experience The Best Teacher?
3 Myths About Affiliate Marketing
Gain Strength by Learning How to Overcome Failure
Becoming an entrepreneur the Freedom to build Self and Success
FRANCHISE BUSINESS VS STARTING A NEW BUSINESS
Can Moodle Do A Good Job In Importing PowerPoint
Sales Success Tip-Stop What's Not Working
Top Online Business Opportunities 2010 Part Four

Free PDF Download
Gordon Moore and Robert Noyce Quotes
By Gordon Moore Robert Noyce
Related Forum Posts
Re: Internet Fax Services - any suggestions?
Re: Do you have a Mentor?
Re: My Favourite 7 Boldest Entrepreneur Moves of All Time
Franchise of a popular call center
Re: 3 Ways I Used Twitter To Grow My Business This Week
Share this article. Fund someone's dream.
Share this post and you'll help support entrepreneurs in Africa through our partnership with Kiva. Over
$50,000 raised
and counting -
Please keep sharing!
Learn more.
Featured Article
Five Ways Small Businesses Can Use Mobile Apps Cost-Effectively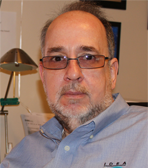 By
Edward R. Kundahl
,
Allentown Search Marketing Expert
| | | |
| --- | --- | --- |
| | Like this page? PLEASE +1 it! | |
Supporters: Thank you Sharon Galor of Toronto Salsa Lessons / Classes for your suggestions to make the newsletter look like the website and profile younger entrepreneurs like Jennifer Lopez and Sean Combs!